CNN's Kirsten Powers: Could Look 'Like an Actual Witch Hunt' to Keep Investigating Trump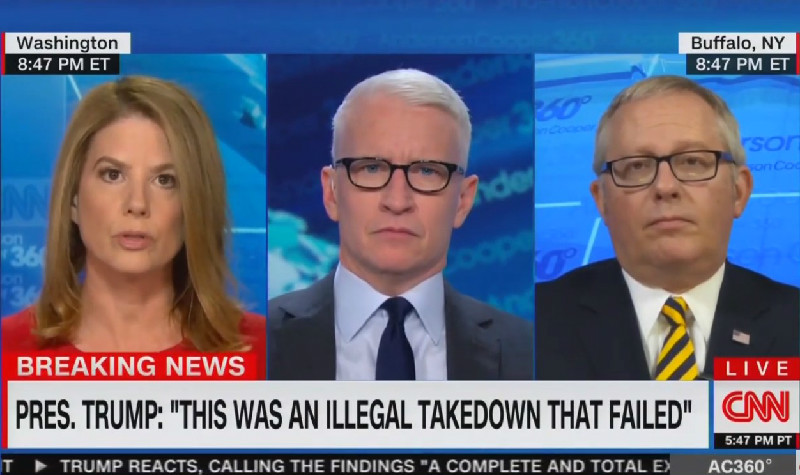 Reacting to Special Counsel Robert Mueller's conclusion that members of the Trump campaign didn't conspire with the Russian government in its interference in the 2016 presidential election, CNN political analyst Kirsten Powers warned Democrats that pushing forward with more investigations could prove President Trump's adage true that it is a "witch hunt."
During a Sunday evening panel discussion, CNN anchor Anderson Cooper pointed out that many Democrats appeared despondent over Mueller not finding any criminally chargeable collusion by the president while declaring that it is actually "great news for the country" if the president didn't collude with Russia.
"I agree. It's very good," Powers stated. "I think the president has a lot of reason to have been upset this entire time, that he was being accused of this. And that you had many Democrats coming out and saying as much, that he was basically guilty of collusion when that hadn't been proven."
The USA Today columnist further noted that it's fair for Democrats to ask questions on Attorney General William Barr's determination on obstruction of justice, as Mueller left it to the Trump-appointed attorney general and deputy attorney general to decide whether charges could be pursued on that front.
"I think it's fair to ask about that, but I also think it's true that's today a really good day for him on the collusion front," she added.
Later in the segment, Cooper wanted to know if the Mueller report's findings of no collusion should have an impact on other current Trump-related investigations, such as those in the Southern District of New York and Congress.
"Yes, but I also always thought they need to be careful about this anyway," she replied, adding that there were members of Congress essentially saying they knew Trump colluded despite having no real evidence.
"There was a lot more evidence, you know, of obstruction of justice, if there was ever anything," Powers said. "But collusion, that wasn't something that they could know. Now it becomes the boy who cried wolf."
She continued: "If you have been saying this over and over and have someone like Bob Mueller, who should be trusted, who Democrats said they trusted, say no, it didn't happen, they have to be very careful about the kinds of investigations. Because then it can start looking like an actual witch hunt."
Watch the clip above, via CNN.