Asked if He Thinks White Societies Are Superior, Steve King Can't Give a Straight Answer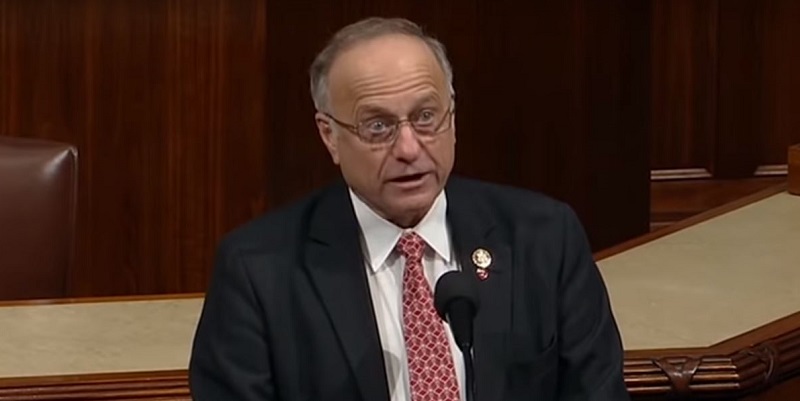 Steve King just can't help himself.
Tossed a softball on race by a constituent that any politician in 2019 should be able to answer before they hear the question mark, King instead fumbled his way into an evasion on whether he thinks white societies are superior to nonwhite societies.
The question came at a town hall in his Iowa district on Tuesday night, where according to The New York Times, a constituent asked King the question to test "his reputation for white supremacist sympathies."
King responded that he "didn't have an answer" for this "hypothetical." He added that "America has never been a completely white society. We came here and joined the Native Americans."
The Times does not record whether King showed any awareness of how that went for the Native Americans.
The comments come two months after King was stripped of his congressional committee assignments as punishment after telling an interviewer that he didn't understand why terms such as white supremacy and white nationalist are considered offensive.
They also come two weeks after House Minority Leader Kevin McCarthy bragged in a floor speech about the swift action his party had taken to punish King over the remarks, a mere 16 years after the congressman first came to Washington, D.C. and started making all sorts of offensive racist comments.
Some free advice for Steve King: A simple "No" is the correct answer next time.