David Sirota Angrily Denied Working For Bernie Sanders While Secretly Working For Bernie Sanders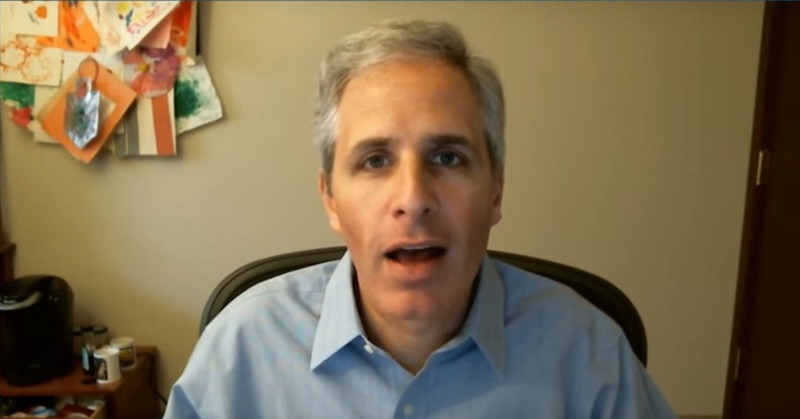 Supporters of Bernie Sanders' 2016 presidential campaign earned a reputation for being abusive online to anyone who criticized the candidate. It was enough of a widespread perception that when he launched his 2020 campaign, Sanders publicly told his supporters he hoped this effort would "do our very best to engage respectfully with our Democratic opponents–talking about the issues we are fighting for, not about personalities or past grievances."
So much for that pledge!
On Tuesday, Bernie Sanders announced he had plucked two of his biggest supporters from the world of left-wing journalism to work on his 2020 presidential bid. Briahna Joy Gray, a reporter for The Intercept who has often defended Sanders in her work, will serve as the campaign's press secretary. David Sirota was brought on as a senior adviser and speechwriter.
On the face of it, there is nothing wrong with these hires. Both Gray and Sirota are passionate advocates for Sanders and his platform. Journalists move into the political world, and vice versa, all the time. Fox News has had such a pipeline into and out of the Bush and Trump White Houses that the employees involved could take the carpool lane.
The problem in the case of Sirota is that he has apparently been secretly advising the Sanders campaign for months and not disclosing that fact even while he has been trashing most of the rest of the Democratic field online and in his columns. All while railing against people who insisted he was a partisan operative instead of a journalist.
Edward-Isaac Dovere reported the news for The Atlantic and added recaps of some of Sirota's more egregious hackery. For example, in January when he was criticized for misleading attacks on Beto O'Rourke, who had not yet entered the race, he ridiculed "the screaming temper tantrums of Democratic Party operatives whenever reporters scrutinize a lawmaker's voting record." He also called anyone who questioned him "mentally incapacitated." And on Monday night, Sirota apparently deleted 20,000 tweets after Dovere contacted him for comment on his as-yet-undisclosed work for Sanders.
Sirota appears to have scrubbed his twitter account, but here is him swearing he is not a political operative. He has now joined the Bernie Sanders' campaign. pic.twitter.com/j0Qbd3emmZ

— Zachary #FBPE (@zatchry) March 19, 2019
Dovere also write the following on Sirota's denials that he was a political operative:
Pushing back against those who wondered why he was tearing into another Democrat, he dismissed via Twitter "the trolls trying to de-credential me & claim I'm not a 'real journalist.'" In December, he said anyone who questioned his motives "illustrates something important: while Dems deride Trump's war on the press, there are a cadre of Dems who try to bully campaign finance reporters if they report facts that are inconvenient to Democratic candidates." He also tweeted that if "you are a political reporter or DC thinktanker, you see everything in front of you as a political scheme & cant fathom the idea of non-partisan issue-based missions. Election politics is the prism through which you view the world & so you assume everything is political." He added later that he's not engaged in "some sort of secretive political conspiracy for a particular candidate."
Early this evening, The Guardian denied that Sirota had written for them while working for Sanders:
Re Atlantic piece on David Sirota 'If @IsaacDovere had contacted us before publication we could have corrected the reporting error in advance. Last piece by david Sirota for us, end of December. First discussion with Sanders was in mid January

— john mulholland (@jnmulholland) March 19, 2019
Dovere responded:
The Guardian would seem to be basing this on assurances from Sirota and the Sanders campaign about when Sirota was working for Sanders, which neither disclosed until today as having happened, and which conflict with accounts of people who were familiar with the contact. https://t.co/rMLbuvjWCv

— Edward-Isaac Dovere (@IsaacDovere) March 19, 2019
Sirota launched all of these partisan attacks under the guise of journalism despite frequently railing in the past against the cozy relationship between reporters and political candidates and advocating for much more transparency in that arena.
One might also reasonably ask how long Sirota and Sanders would have continued this arrangement of having the journalist outside the campaign running allegedly nonpartisan hit jobs on other candidates' records while secretly advising Sanders and writing speeches for him if The Atlantic had not gotten wind of it.
To top off the whole mess, Sirota told Dovere on Tuesday that he hadn't been able to respond to the reporter's initial inquiries on Monday night because he had been busy taking care of his sick child. Dovere then drily noted that "He did post a picture of himself bowling on Monday evening, wearing a turkey hat."