Kellyanne Conway Calls on Fox Viewers to Read New Zealand Shooter's 'Entire' Racist Manifesto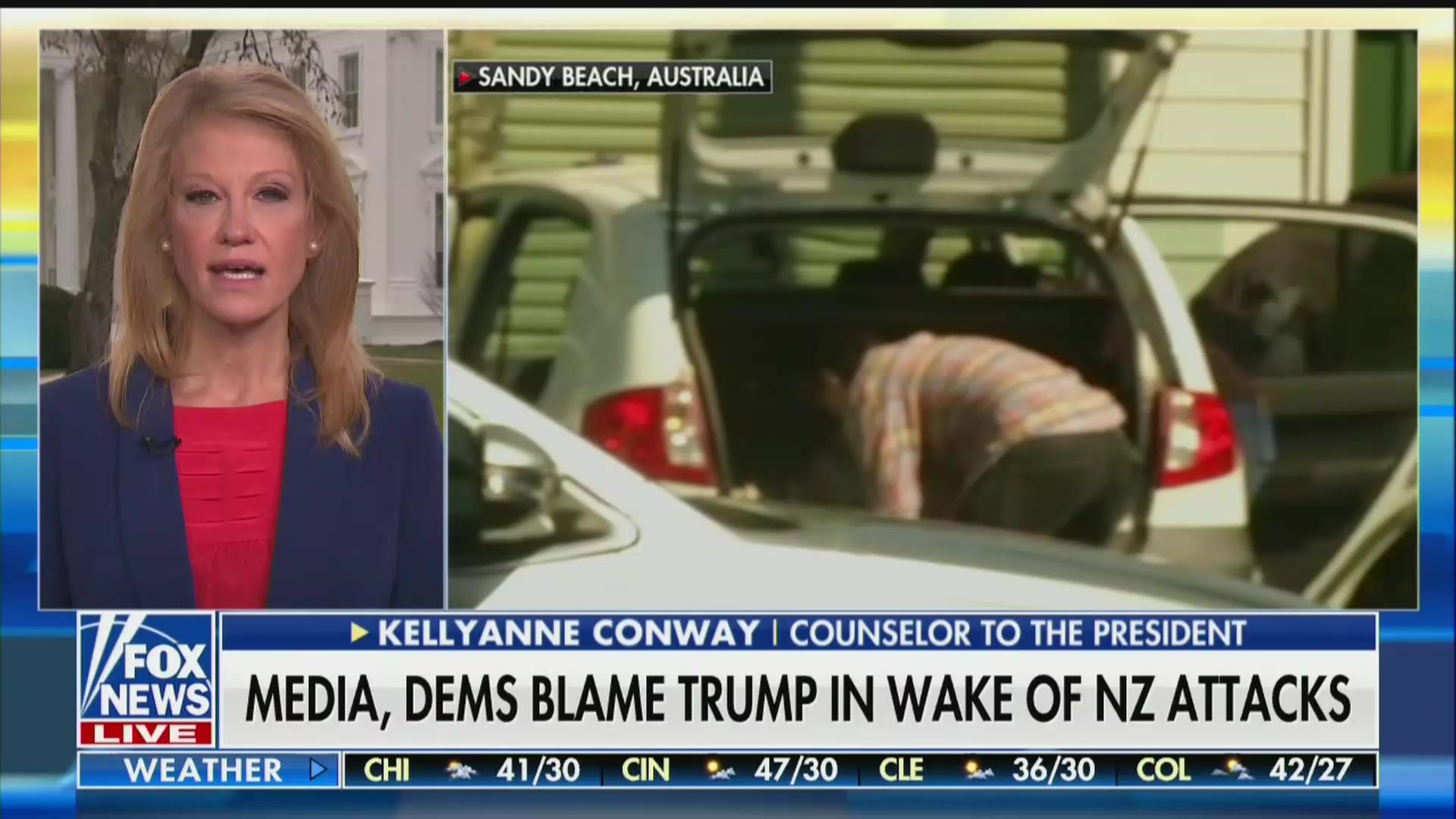 Days after a white supremacist killed dozens of Muslims in the New Zealand mosque attacks, White House counselor Kellyanne Conway urged Fox News viewers to read the suspect's "entire" racist manifesto, claiming that doing so will somehow prove the suspect wasn't inspired by President Trump.
"But people should read the entire—in its entirety," Conway declared, calling on viewers to search out and digest the bigoted document.
Read the rest of the piece at The Daily Beast.
Watch the clip above, via Fox News.