Mike Brzezinski: Kirstjen Nielsen Is The Face Of The Trump Administration's Abuse Of Children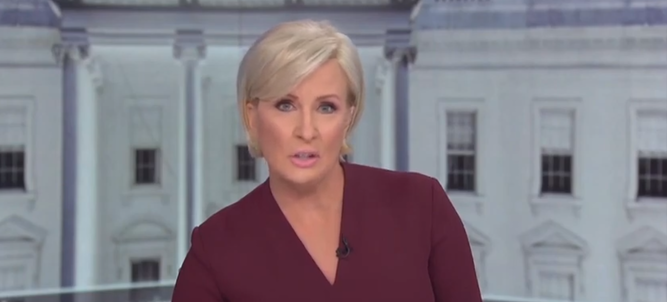 MSNBC's Mika Brzezinski had harsh words for Homeland Security Secretary Kirstjen Nielsen on Thursday morning. The Morning Joe host condemned Nielsen for defending the Trump administration's policy of family separation at the southern border.
Brzezinski and guests watched clips of Democratic lawmakers questioning Nielsen about family separation and the use of cages to detain migrant children at facilities along the US-Mexico border. Nielsen struggled to answer pointed questions or even acknowledge the existence of cages.
"Kirstjen Nielsen, I remember her press conference when she defended this policy as a deterrent and now with her testimony, she's – I don't know any other way to say it, she's become the face of the Trump administration's abuse of children at the border," Brzezinski said.
"Secretary Nielsen is presiding over a humanitarian crisis caused by the White House that now requires skill, urgency and humanity to resolve," Brzezinski said. "And instead, once again, at Wednesday's hearings, she acted like a hapless, hostile, helpless robot."
"Reports, and the fact she still runs the department, suggest President Trump thinks she's doing a heck of a job," she said. "There are a lot of failed cabinet secretaries in the Trump Administration but Secretary Nielsen's incompetence is having a direct impact on the most vulnerable – children."
"When she says they don't use cages, look at these pictures. She's defying the obvious in the most Trump-like way. Do you see those cages? They have roofs on them. The people are locked in there. Children, too. The situation is shameful."
"And it just seems like she lacks the ability to care about the border crisis in a real way. The border crisis caused by this White House. And I'm just praying public pressure will force her to change course, maybe have her do her best and save these children from further heartbreak and suffering because that what is happening and that's not who we are."
Watch the video above, via MSNBC.