Maddow Cruises to Ratings Win on Monday Night, Hannity Finishes Distant Third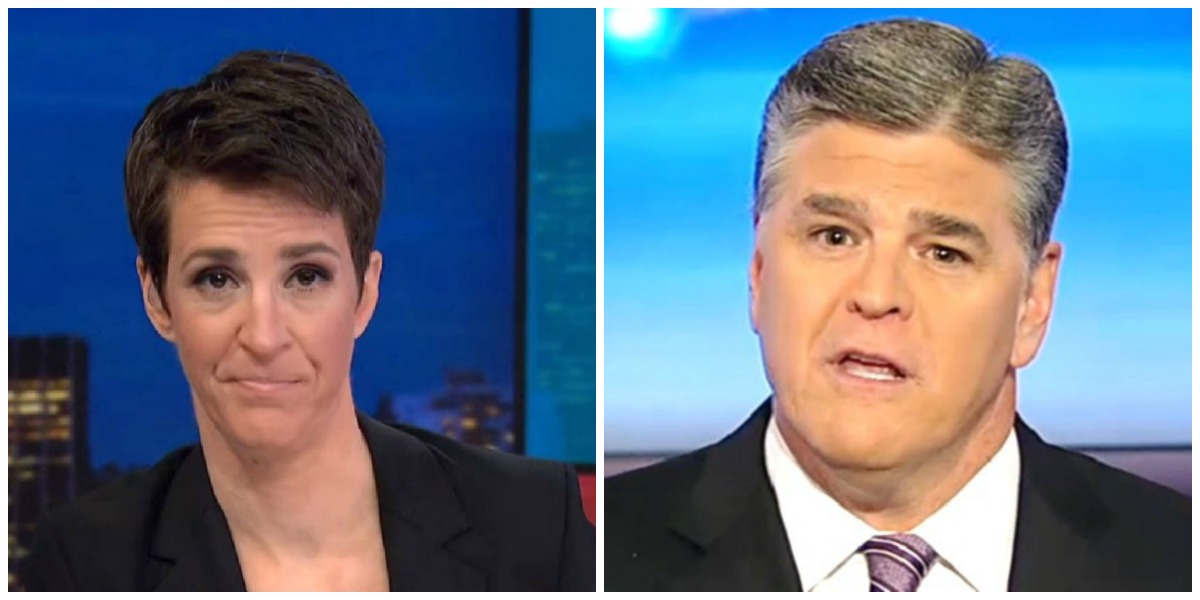 MSNBC's The Rachel Maddow Show dominated in the cable news ratings war Monday night, easily leading in both total viewership and the key advertising 25-54 demographic. Maddow's head-to-head competitor at 9 PM, Fox News' Hannity, finished a distant third overall in both metrics.
According to Nielsen, MSNBC led across the board in the 8 PM to 11 PM primetime hours, drawing 2.634 million viewers overall and 467,000 in the demo. Fox News averaged 461,000 demo viewers and a total audience of 2.557 million. CNN pulled in 1.152 million total viewers and 332,000 in the demographic.
During the 9 AM to 5 PM daytime slot, Fox captured a total viewership of 1.456 million and 240,000 in the key demographic. CNN attracted a demo audience of 204,000 and 826,000 viewers overall. MSNBC grabbed 1.197 million total viewers and 167,000 in the 25-54 metric.
Maddow topped all of cable television with 3.231 million viewers overall and placed first in cable news with 602,000 in the demo. Fox News' Tucker Carlson Tonight took second in both demographic (550,000) and total audience (2.862 million).
Hannity finished third in the demo (470,000) and total viewership (2.704 million). Fox's The Five placed fourth overall in total viewers (2.504 million) while MSNBC's The Last Word grabbed fourth place in the demo (442,000).
The top-rated program on CNN was the 9 PM broadcast of Cuomo Prime Time, which drew 350,000 in the key demo and 1.247 million viewers overall.