Meghan McCain Dismisses Report That Fox News Gave Trump Debate Questions: 'Both Sides' Do It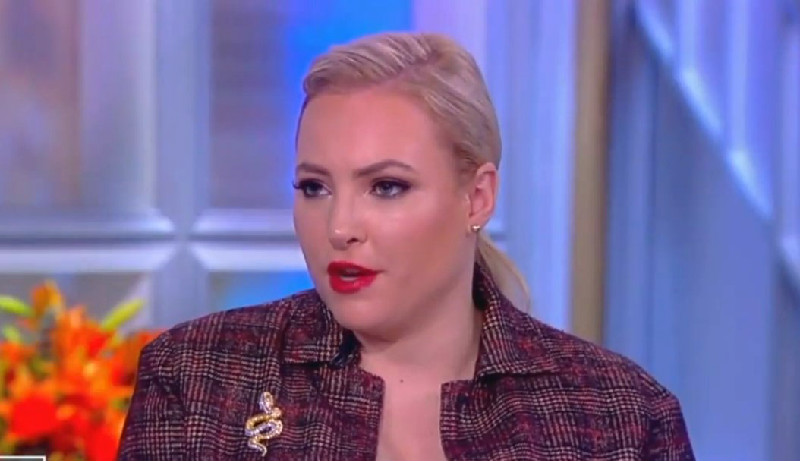 One of the big revelations in Jane Mayer's blockbuster New Yorker report on Fox News is that during the network's 2015 Republican presidential debate, former Fox News chief Roger Ailes gave then-candidate Donald Trump a question in advance. The way former Fox News contributor Meghan McCain sees it, it's really not that big a deal because "both sides" do it, citing the Donna Brazile/Hillary Clinton saga at CNN.
According to Mayer's article, a number of Fox News sources say that Ailes tipped off Trump prior to the Cleveland debate that then-anchor Megyn Kelly would ask him about his past misogynistic comments and actions. Trump was apparently prepared for Kelly's hard-hitting question, immediately attempting to brush it off by joking that it was "only Rosie O'Donnell" who drew his ire. Another Fox News insider told Mayer that Trump also received another question in advance, this one regarding whether or not he'd support the Republican nominee if he didn't win the primary.
At the top of Monday's broadcast of The View, the panel discussed the bombshell story and at one point, focused on the debate questions. After Abby Huntsman (another former Fox Newser) insisted that you need to separate the opinion side from the news side at Fox News — a repeated talking point from Fox News employees — guest host Bari Weiss noted that to the regular viewer, it all "blends together" and that straight news coverage from Bret Baier gets conflated with conspiracy theories about Russia and George Soros.
"Just to counterpunch on that, Donna Brazile was exposed in WikiLeaks for giving up a debate question from the Clinton campaign," McCain said, prompting co-host Joy Behar to reply that Brazille resigned from CNN.
"I'm just saying the debate question thing has happened on both sides," McCain continued. "I would make the same argument about CNN commentators. There's a lot of times I don't know the difference between an opinion host and a journalist on CNN as well."
She went on to say there is a "systemic" problem with journalism before telling Weiss — an opinion columnist for the New York Times — that she's a "great journalist." Weiss, meanwhile, said that she found it strange for a news organization to kill the Stormy Daniels scoop, which was another revelation in the Mayer piece.
McCain claimed that the story was likely killed because one of the sources came from the tabloid world and that journalists and editors sometimes don't want to give enough credit to gossip writers.
Watch the clip above, via ABC.