MSNBC's Donny Deutsch On Matt Gaetz: 'This Congressman Is Scum. He's Slime'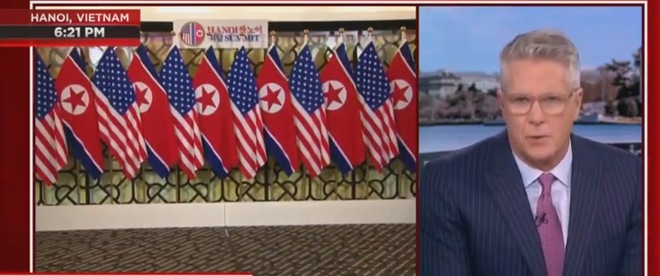 MSNBC guest Donny Deutsch continued his harsh criticism of Republican Congressman Matt Gaetz on Wednesday's Morning Joe. Gaetz caused controversy with a tweet that seemed to threaten President Donald Trump's former lawyer, Michael Cohen, who will testify publicly before Congress today.
Morning Joe host Mike Brzezinski showed footage of Gaetz talking to reporters and a clip of a speech he made on the House floor accusing Cohen of being a liar and claiming, once again, that the public will soon know if Cohen has lied to his own family.
"So I guess it will be relevant for us to determine, like, does he lie to his own family?" Gaetz said in Congress. "I think it is entirely appropriate for any member of this body to challenge the truthfulness and veracity and character for people who have a history of lying and a future that undoubtedly contains nothing but lies. That is the story of Michael Cohen. We'll see it play out tomorrow and I for one can't wait to get to the bottom of things and can't wait to get to the truth."
"It just sounds so much like a threat to me or some sort of intimidation," Brzezinski said. She went on to point out that Gaetz reconsidered following a tweet from Speaker Nancy Pelosi about how public statements can affect Congress' ability to do its job.
"I would think that means if you intimidate or threaten someone they might be afraid to speak. Just before midnight Gaetz deleted the tweet," Brzezinski said.
As Brzezinksi was reading the tweet, frequent guest Donny Deutsch jumped into the conversation.
"Mika, can I jump in on a personal note?" Deutsch said. "Obviously, our viewers know that Michael's a friend of mine. This congressman is scum. He's slime. You want to say Michael Cohen's a liar, you want to say … first of all, I know this family. This is a very devoted couple. His wife, Laura, is delightful."
"To suggest that while he's in prison, his wife is going to be unfaithful, is despicable," Deutsch said. "He's a little man and his other Republican cohorts need to censure him. This is disgusting behavior that all Americans should be embarrassed about."
Watch the video above, via MSNBC.