Morning Joe: Hillary Would Be Impeached And 'Driven From Town' For Doing What Trump's Done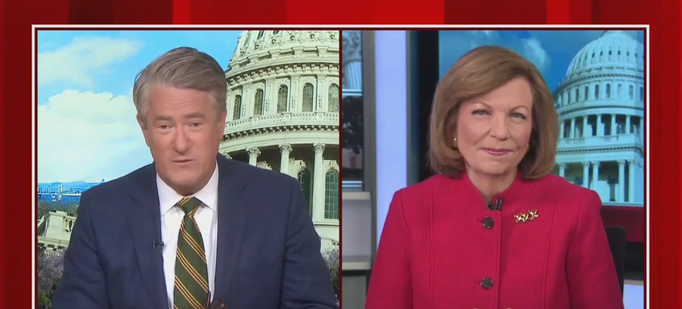 Morning Joe's Joe Scarborough called out Republicans for their continued support of President Donald Trump in the face of a series of indictments and convictions in the Special Counsel's probe. The MSNBC host has become a strong critic of his former party and that criticism has intensified in recent weeks.
Scarborough read extracts from a series of tweets outlining a hypothetical Hillary Clinton presidency. The tweets imagined what would have happened if Clinton and her team had mimicked Trump and his associates in terms of indictments, confessions and convictions.
"We all know what would have happened," Scarborough said. "Hillary Clinton would have been impeached about halfway through all of those incidences and driven from town."
"And there are still Republicans that actually have the nerve to say that Robert Mueller has done nothing and this is nothing but a witch hunt," Scarborough said. "Oh, by the way, did we mention the 25 or so Russians indicted for tampering with American democracy? Which, by the way, even the President's own very loyal and faithful Secretary of the DHS says, that's exactly what's happening."
"It's quite the extraordinary imagery scenario there," journalist Susan Page said, going on to discuss Michael Cohen's upcoming testimony before Congress.
"For Donald Trump, the big lie over the past two years has been the words 'witch hunt,'" Scarborough said. "I know he's proud of it, but Americans don't believe him, overwhelmingly. They think he's a liar. You look at the poll numbers, when he talks about a witch hunt, that witch hunt has nailed 25, 30 people in indictments, has taken down most of the people that were around Donald Trump during his campaign."
"They have plead guilty. They have been caught lying and caught committing felonies and some, his campaign manager, is going to jail for life, most likely."
Watch the video above, via MSNBC.