Sarah Sanders Claims Trump's Never Promoted Violence Against Media. She Is Jawdroppingly Wrong.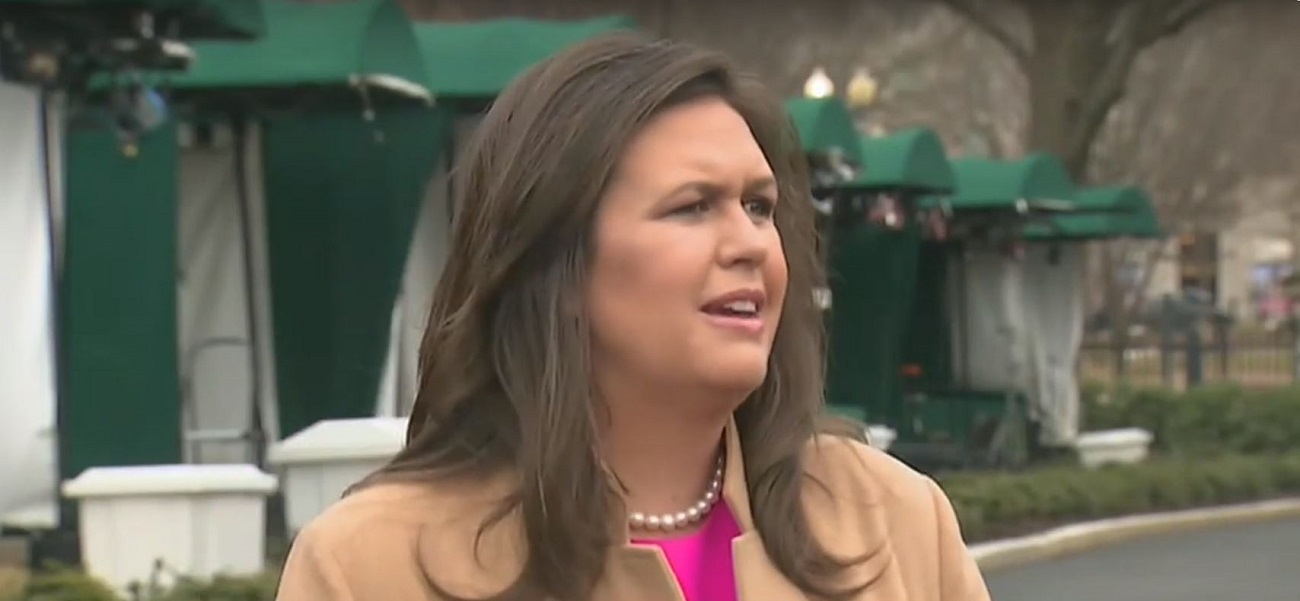 Sarah Sanders knows that people can hear her speaking, right?
Friday morning, the White House press secretary was asked to comment on whether the arrest of a Coast Guard member for plotting assassinations of journalists and prominent leftists might lead President Trump to tone down his violent rhetoric. Remarkably, she did not burst into flames while giving this answer:
---
"I certainly don't think that the president at any point has done anything but condemn violence against journalists or anyone else. In fact, anytime something like this happens, the president is typically one of the first people to condemn the violence."
---
President Trump has yet to publicly comment on the arrest of the Coast Guardsman, Christopher Hasson, though he certainly wasted no time in tweeting about Jussie Smollett after the actor was charged with filing a false report after claiming he had suffered a racist attack at the hands of two white men wearing Make America Great Again hats.
The president's use of violent rhetoric against journalists and others is well-documented. He has repeatedly called journalistic organizations an "enemy of the people," a term used by dictators in the past to encourage their supporters to distrust the media.
He has failed to condemn violence against journalists at his rallies, such as when a Trump supporter attacked a BBC cameraman just two weeks ago. He once Rep. Greg Gianforte (R-MT) as "my kind of guy" after the Montana congressman body-slammed a reporter. He encouraged law-enforcement officers in Long Island to use extra-legal violence on suspects while arresting them, a clear violation of their constitutional rights.
Observers have criticized Trump's violent rhetoric and his habit of using it to rile up crowds at his rallies into angry, frothing mobs. They have criticized his obvious winking at violence against protestors and criminal suspects. For Sanders to pretend otherwise with a straight face while speaking directly to some of the people he's employed this rhetoric against is the height of chutzpah.
In other words, just another day in the Trump White House.
Watch Sanders make these comments in the segment at the top of the post.