Matt Whitaker Helpfully Suggests Jerry Nadler Should Reclaim His Time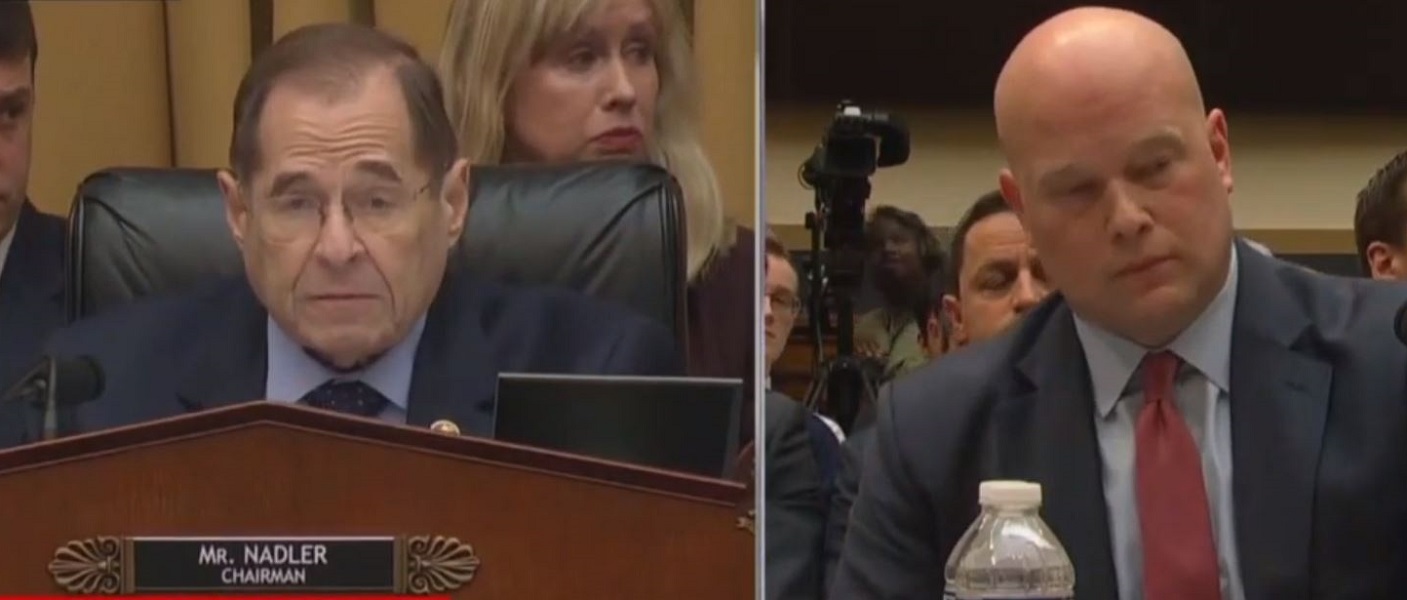 Acting Attorney General and mo'ai model Matt Whitaker has been spending Friday in front of the House Judiciary Committee, answering questions about his stewardship of the Department of Justice. It could have gone better for him.
The reason it has gone badly, aside from the fact that Whitaker is clearly out of his depth, is that he started off by picking a fight with Rep. Jerry Nadler (D-NY), the committee chairman:
---
NADLER: Now, in your capacity as acting attorney general, have you ever been asked to approve any action or request to be taken by the special counsel?
WHITAKER: Mr. Chairman, I see that your five minutes is up.
---
Every member of the committee gets five minutes to question Whitaker. Committee chairs often have some leeway, though, and can direct a witness to answer a question even if the questioner's time runs out while he or she is asking it.
In any case, this is not an executives' meeting of his scam company selling fake toilet seats for well-endowed men. It's, ya know, Congress. Whitaker doesn't get to dictate to the chair of the House Judiciary Committee how the hearing is going to go.
(On MSNBC, Elliot Williams, a former Deputy Assistant Attorney General in the Obama Justice Department who has prepared over 100 witnesses for such hearings, has been absolutely gobsmacked at Whitaker's ineptness.)
Holding others to the five-minute standard might work for Matt Whitaker with his wife. Here, he just exposed himself as being in so far over his head that sunlight is but a distant dream.