WATCH: CNN's John Berman Fact-Checks Sarah Sanders On Drugs Coming Across Border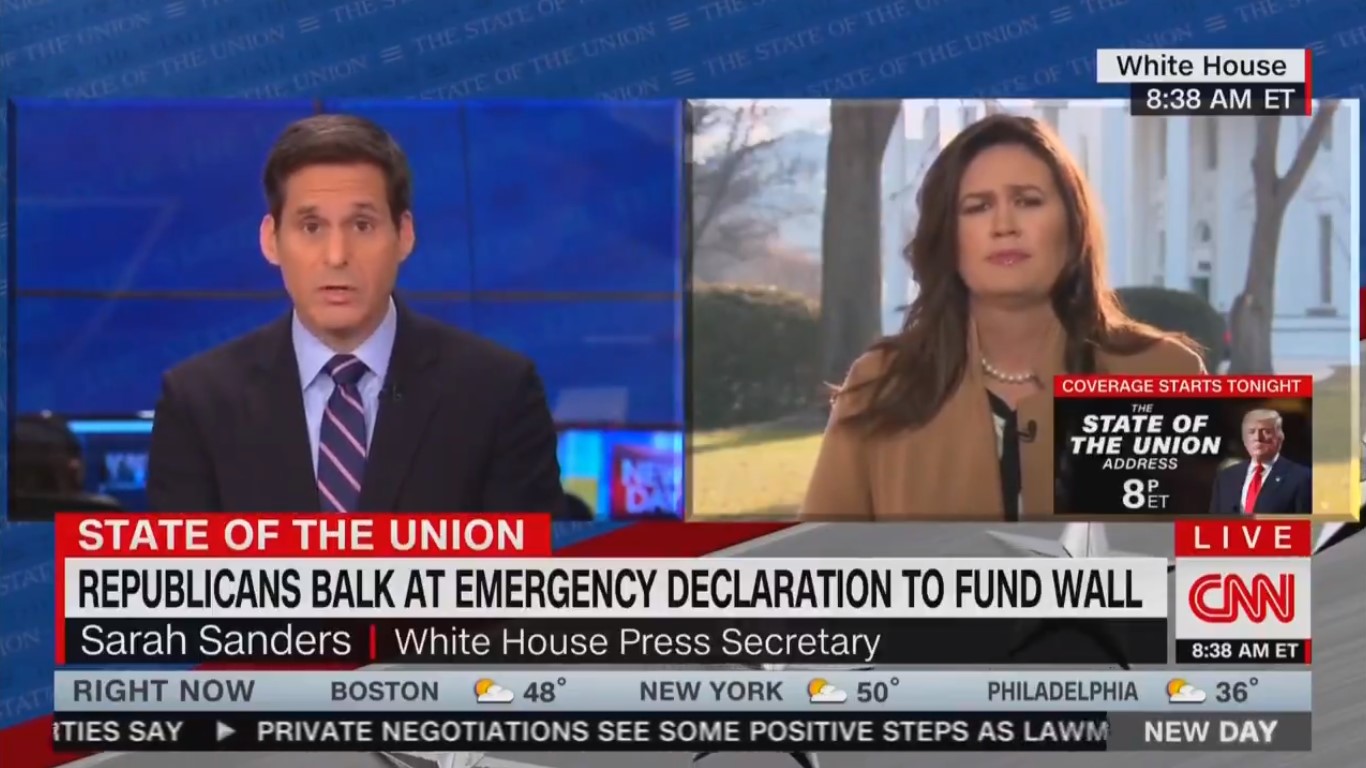 One of the main arguments from the Trump administration for the border wall is that it is necessary to stem the flow of drugs coming across the southern border, despite the fact that the vast majority of illicit substances such as heroin and fentanyl are smuggled through legal ports of entry.
During a CNN appearance Tuesday morning, White House Press Secretary Sarah Huckabee Sanders tossed out the well-worn talking point about illegal drugs and the need for a border wall, only to be fact-checked in real-time by New Day anchor John Berman.
Hours ahead of the president's State of the Union address, where he is expected to again make a push for the wall, Sanders complained that Democrats were for border walls and barriers before deciding to oppose them because Donald Trump became president. Saying she hoped Democrats in the room Tuesday night will be listening to the families impacted by the opioid crisis, Sanders asserted that "300 Americans a week are killed by heroin alone" and that 90 percent of it comes across the southern border.
"If there is even one person we can save by securing our border we should be doing that," she added.
"Again, as we pointed out before and others have, most of the heroin comes across at the legal points of entry," Berman interjected.
"Certainly not all," Sanders replied, causing the CNN host to reiterate that "not all, but most" illegal drugs come via ports of entry.
According to US Customs and Border Protection, "90 percent of heroin seized along the border, 88 percent of cocaine, 87 percent of methamphetamine, and 80 percent of fentanyl in the first 11 months of the 2018 fiscal year was caught trying to be smuggled in at legal crossing points".
Watch the clip above, via CNN.