CNN Pundits Go At It Over Late-Term Abortion: 'What You're Saying Is A Ghoulish Lie!'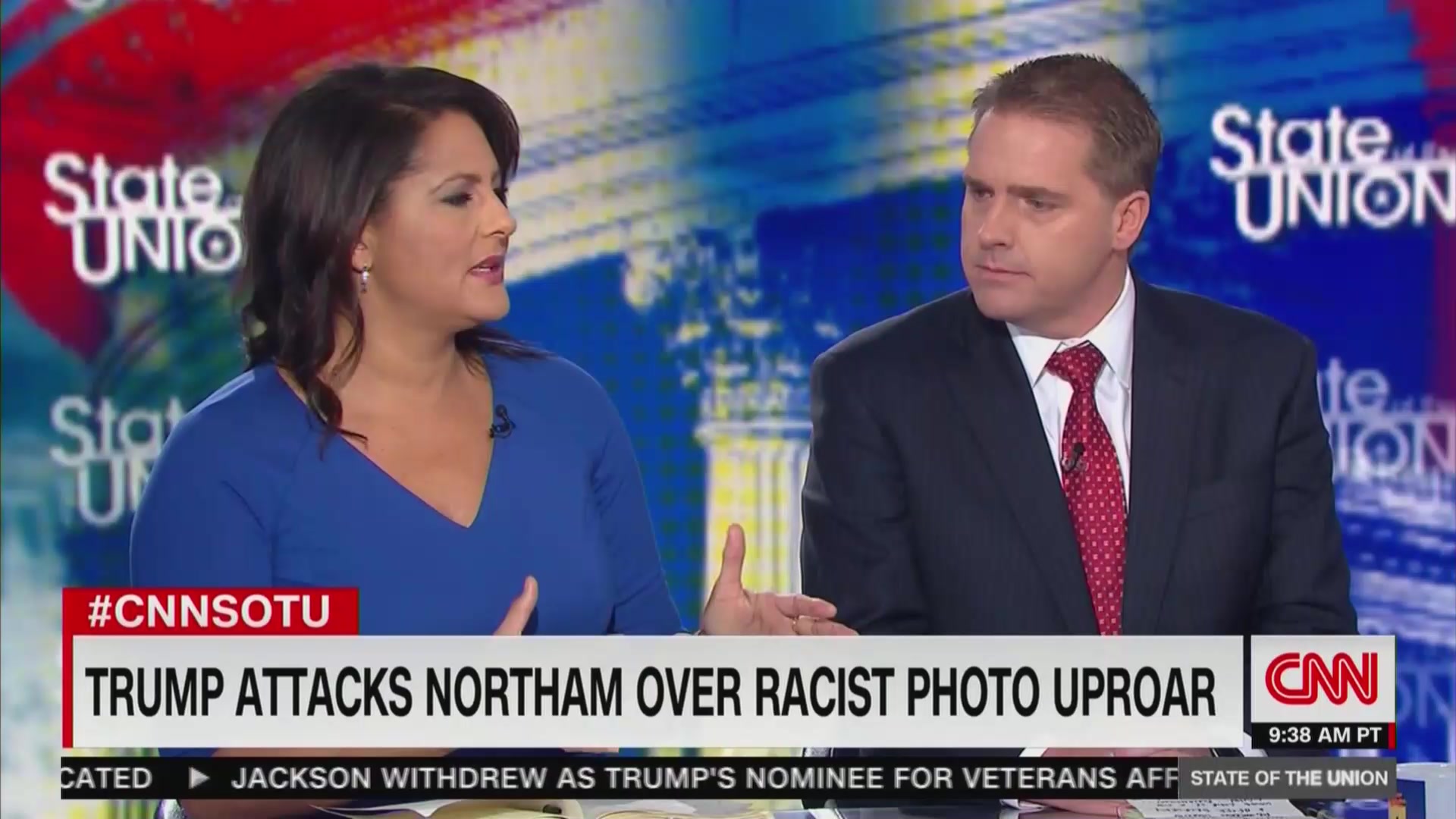 Prior to Virginia Governor Ralph Northam facing calls for resignation over his racist yearbook photo, the Democratic governor was dealing with widespread conservative backlash for his remarks about a failed Virginia bill that would have loosened some restriction on third-trimester abortions. Those comments became the flashpoint for a tense Sunday morning back-and-forth between two pundits on opposite ends of the political spectrum.
During a State of the Union panel discussion on the Northam racism controversy, CNN political commentator Scott Jennings said that there are people of "varying political stripes" that still have race issues before pivoting to Northam's confusing defense of the late-term abortion bill last week.
"This is the second moment where Ralph Northam failed to respect human dignity," the GOP operative declared. "The first moment was when he made his ghoulish, horrific statements about abortion. This was his second PR debacle this week."
Claiming that Northam is a pediatrician who talked "about aborting children at the moment of birth and then even after they had been delivered," Jennings sniped at fellow CNN commentator Karen Finney, telling her not to interrupt him.
"Human dignity matters and we ought to respect every human life of every race, especially these poor babies who are laying in delivery rooms when you have governors of states that think we should have a discussion about murdering them after they were born," he added.
Finney, who noted she is on the board of pro-choice organization NARAL, jumped in and implored Jennings to stop.
"That's a lie. What you're saying is a ghoulish lie," she exclaimed. "That is a lie that the right wing has perpetuated."
After Jennings told Finney she needed to hear what Northam said in his radio interview, the Democratic consultant retorted that she had listened to his comments and that while she didn't agree with how he said it, she wanted to make the point that the main issue is that those instances of abortion should be between a woman and her doctor. Finney then said that the conversation was originally about racism in this country.
"And we know that largely drove why people voted for Donald Trump in 2016," she asserted. "So in 2020, this is a time when we are going to have to have that conversation. You want to have that conversation? We'll do it!"
Watch the clip above, via CNN.