Michael Moore Begs Ralph Northam To Call MSNBC And Resign Live On Air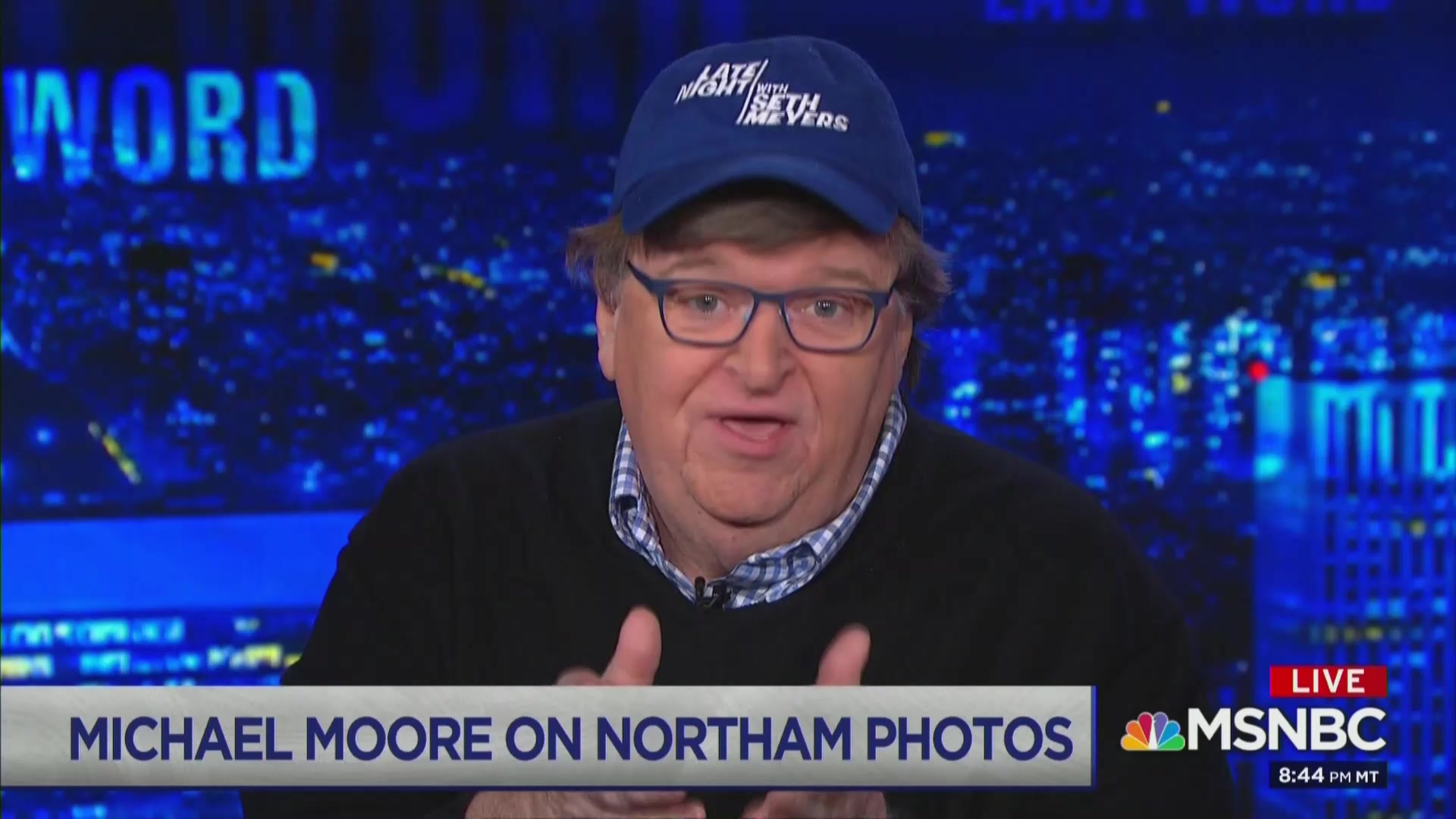 With Democratic Virginia Governor Ralph Northam facing an avalanche of outrage and widespread calls from Democrats for him to step down over the blackface/KKK photo in his medical school yearbook, documentary filmmaker and progressive activist Michael Moore attempted to secure MSNBC a huge exclusive by imploring Northam to call in and resign live on air.
Appearing on The Last Word Friday evening, Moore sought confirmation from guest host Ali Velshi that Northam had not resigned yet. The embattled governor had just released a filmed statement apologizing for the photo but making it clear that he wasn't calling it quits, stating that he's "ready to do the hard work of regaining your trust."
"He must be watching the cable news right now," Moore said. "Ralph, please, all right, you have to resign by the time this show is over. You know it. I know it. Everybody watching knows it. You need to — in fact, call in right now, into the show if you could. The switchboard here at NBC, 212-664-4444. Ralph, call us right now. We will take the call."
Velshi confirmed that they would indeed take the call if the governor decided to pick up the phone and resign on air. He also expressed surprise that Moore knew the number for the NBC switchboard.
"All of America knows the phone number for the three major networks," Moore responded.
As they discussed the governor's remarks about the racist photo, Moore reiterated his call for Northam to phone into the show to announce he's stepping down.
"Our side doesn't tolerate this for one second," the Fahrenheit 9/11 director exclaimed. "When was this announced? How many hours ago? I can't believe he is still the Governor of Virginia…this needs to end by The Last Word."
Alas, Moore did not get his wish, as the rest of the hour went by with nary a call from Northam.
"I'm disappointed," he sighed.
Watch the clip above, via MSNBC.