Democrats Take Over The House Today: Pelosi Expected To Propose End To Government Shutdown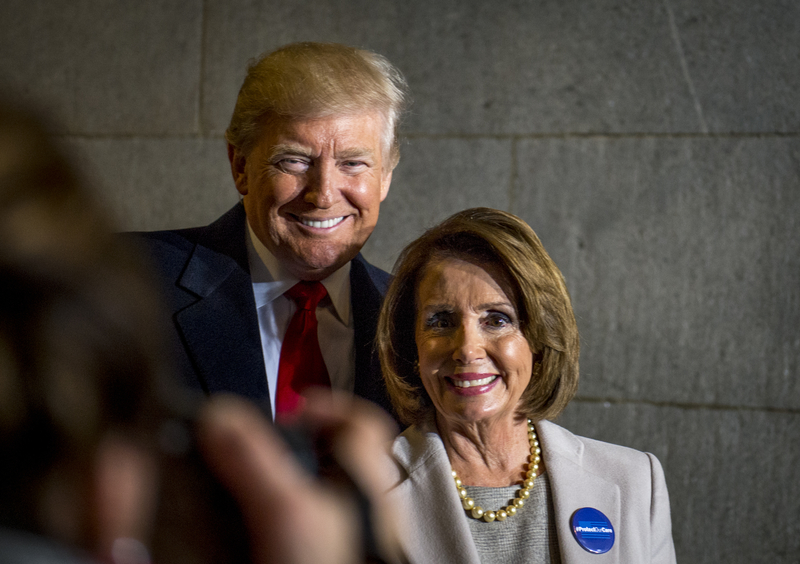 The Democrats officially take control of the House of Representatives today following their historic victory in the 2018 midterm elections. This is a major upset for Republicans, who have controlled both houses of Congress since 2010. And it will be a major blow to President Donald Trump.
Nancy Pelosi (D-California) will take up the Speaker's gavel for a second time, having surrendered it to Republican John Boehner in 2010. Pelosi is a veteran in Democratic politics and she's considered a tough negotiator, albeit on the moderate end of Democratic politics.
Pelosi is expected to propose an end to the government shutdown. She has said there will be no funding for Trump's border wall, which is the main reason for the shutdown. Trump has said he will keep the government partially shutdown until he gets more than $5bn for the wall.
"We can go through the back and forth. No. How many more times can we say no? Nothing for the wall," Pelosi said on Wednesday. Her position is consistent with other Democrats and a majority of voters, who do not believe that a wall is necessary or effective.
Trump met with Democratic leaders yesterday but failed to reach an agreement yet again. However, circumstances will change dramatically today when Democrats take over the House. Now, Democrats will have subpoena power and they are widely expected to open investigations into Trump, his taxes and many other issues surrounding the administration.
Trump may live to regret not making a deal with the outgoing Congress. Republicans broadly agree with his position on border security, though not necessarily the wall or how to fund it. Democrats are diametrically opposed to his approach to immigration. If Trump backs down on his demands, which many conservative commentators believe he will, it will be seen as a significant victory for the new Democratic leadership in the House.