Kevin Spacey, Facing Sexual Assault Charges, Breaks Silence In Character As Frank Underwood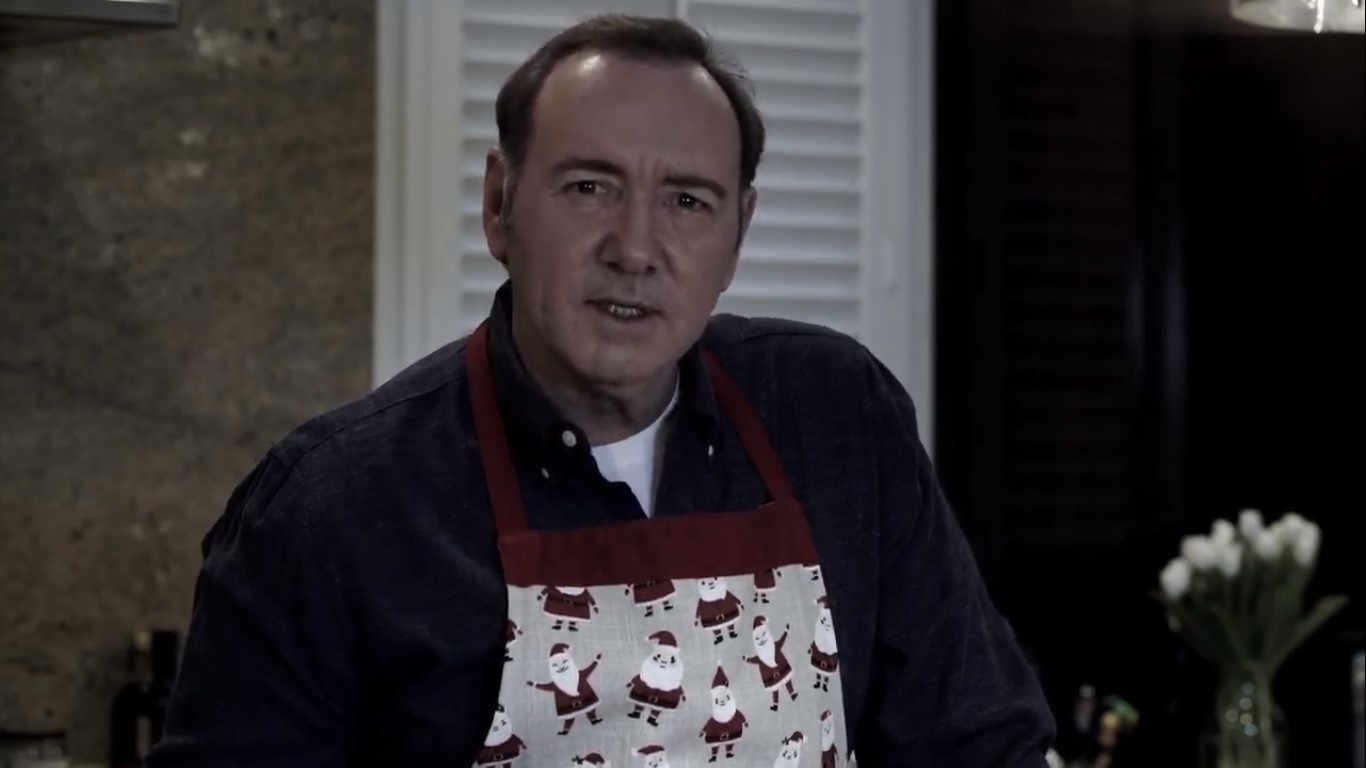 After having been publicly silent for over a year following a bevy of sexual assault allegations that resulted in him losing his starring role in the hit Netflix program House of Cards, disgraced actor Kevin Spacey returned with a bizarre and sociopathic video that featured him speaking in character as Frank Underwood as Spacey faces felony sexual assault charges in Nantucket District Court.
Minutes before Spacey tweeted out the YouTube video, the Boston Globe reported that Cape and Islands District Attorney Michael O'Keefe stated that the Oscar-winning actor would be arraigned in court next month on charges of indecent assault and battery. Spacey has been accused of sexually assaulting the then-teenage son of former WCVB news anchor Heather Unruh at a Nantucket bar in 2016.
In the clip titled 'Let Me Be Frank,' Spacey acts as his House of Cards character while obviously addressing the #MeToo movement and the multiple allegations of sexual misconduct that have piled up since actor Anthony Rapp came forward in October 2017. Rapp claimed that Spacey made sexual advances towards him when he was only 14, leading others to come forward with accusations of sexual assault, including Unruh.
Let Me Be Frank https://t.co/OzVGsX6Xbz

— Kevin Spacey (@KevinSpacey) December 24, 2018
"I know what you want," Spacey says in character as ruthless politician Underwood. "Oh sure, they may have tried to separate us, but what we have is too strong, it's too powerful and after all, we shared everything, you and I."
He continued, "I told you my deepest, darkest secrets. I showed you exactly what people are capable of. I shocked you with my honesty, but mostly I challenged you and made you think. And you trusted me even though you knew you shouldn't. So we're not done, no matter what anyone says. And besides, I know what you want: You want me back."
Later in the video, he complains that he was given an "impeachment with a trial" and that everyone is "just dying to have me declare that everything said is true and that I got what I deserved."
"I can promise you this," he further noted. "If I didn't pay the price for the things we both know I did do, I'm certainly not going to pay the price for the things I didn't do."
The Underwood character was killed off by Netflix as they decided to continue filming the series. Spacey also addressed this in the clip, cryptically questioning whether Underwood was really dead.
"My confidence grows each day that soon enough, you will know the full truth," he concluded. "Wait a minute, now that I think of it, you never actually saw me die, did you? Conclusions can be so deceiving."
Watch the clip above, via Spacey's YouTube channel.