CNN Offices Were Evacuated Last Night Following A Bomb Threat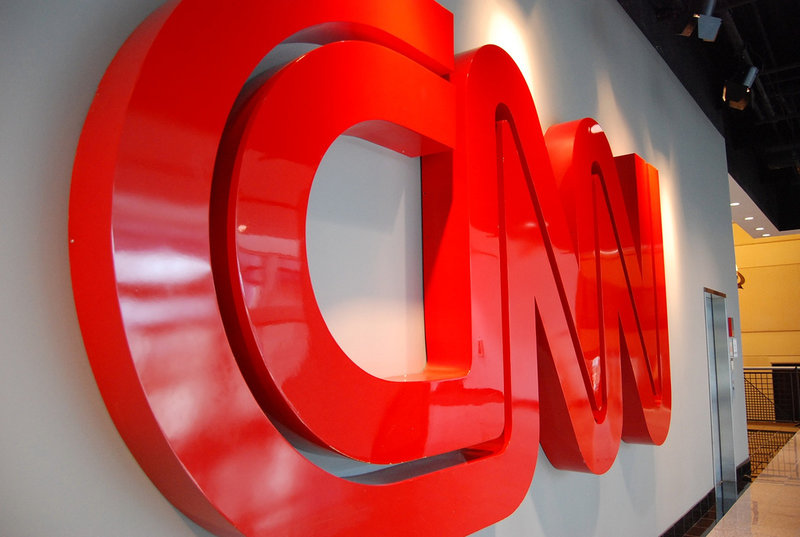 CNN's New York office was evacuated last night following a phoned-in bomb threat to the network. The NYPD has issued an all-clear and the office is back in operation. This is the second time CNN has had to evacuate because of a potential bomb.
The threat was phoned in just before 10pm, according to CNN's own reporting. Alarms sounded throughout the building and employees were evacuated. CNN switched broadcast to its center in Atlanta. Don Lemon, who was live on air when the evacuation order was given, was patched in by phone to discuss the situation.
Lemon reported from the street outside the building: "We were told to evacuate the building and to do it as soon as possible. We grabbed what we could and got out of the building and now, we are standing outside of the building."
A call claimed there were five explosive devices in the building, though none have been found. It is likely that this was a hoax designed to disrupt live broadcasts or intimidate CNN. However, the source of the call is not yet known.
The NYPD gave the all clear around midnight and it appears that the threat was not substantiated. However, this is not the first time CNN has been the target of a potential bomb. In October, the office was evacuated when an explosive device was sent to the building. The package was allegedly sent by Cesar Sayoc, who reportedly sent a number of mail bombs to people and organizations he perceived as enemies of President Donald Trump.
"The NYPD has now given us the all clear, and employees have been permitted to return to the building," CNN president Jeff Zucker said in a statement. "The building is secure and safe for everyone to return in the morning."
CNN and its reporters have been a popular target for President Donald Trump. It is suspected that Trump's rhetoric may have played a part in Cesar Sayoc's failed mail bomb campaign. Coincidentally, Trump tweeted "FAKE NEWS – THE ENEMY OF THE PEOPLE!" just after the bomb threat was called in.