Veteran Sportswriter Mike Lupica Drops MF Doom Lyrics During MSNBC Segment On Michael Flynn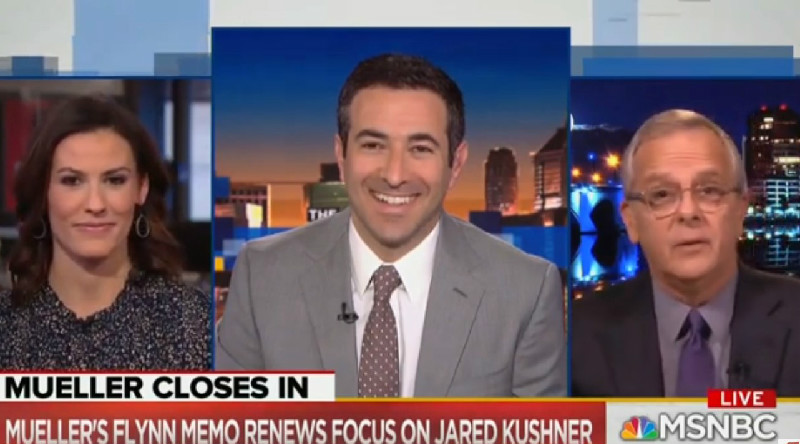 Are you ready for your daily dose of cringe?
Regular viewers of MSNBC's The Beat with Ari Melber are likely aware of Melber's penchant for dropping hip-hop references and lyrics while speaking to his guests. We witnessed that once again Tuesday during a panel discussion on the Michael Flynn sentencing memo when the host referenced Migos. However, this time around, MSNBC contributor Mike Lupica got the last word by spitting some MF Doom lyrics.
Yes, you read that right.
"Remember all the times we were told the best people were going to be part of this administration," Lupica noted towards the end of the segment, mocking President Trump's campaign boast. "They start to look like the gang that couldn't shoot straight."
Melber, turning towards guest Shelby Holliday, said: "As they say in the law, gang, gang. You know that saying?"
After drawing a blank, telling Melber she's "just here," Holliday was given the final thought on the segment. Or, at least, that was the plan.
"You look like you have one more thought," Melber said to Lupica as he was getting ready to toss it to break.
"I did," Lupica answered with a grin on his face. "I was going to tell you I know what you were thinking about Mike Flynn today. It was the old MF Doom line. 'Snitches telling all their business sitting in court being their own star witness.'"
"You're making me look really bad with my rap lyrics," Holliday exclaimed.
"I had this feeling through the satellite you had one more thing and you did," Melber concluded. "We appreciate you for that."
Watch the clip above, via MSNBC.