Hannity And Ingraham Finish Last In Time Slots In Key Demo On Monday Night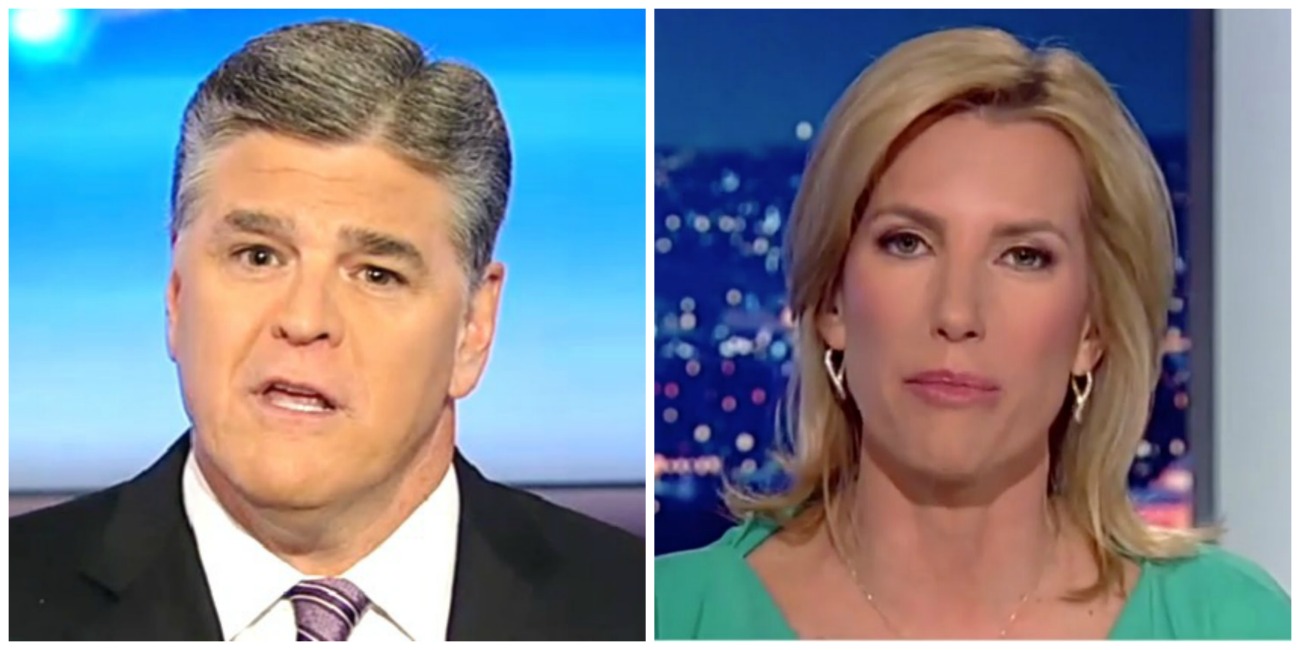 Following the Thanksgiving holiday weekend, both MSNBC and CNN boasted ratings victories over Fox News in key time slots, despite MSNBC's biggest star taking an extra day off.
According to Nielsen, Fox News finished third in the key 25-54 demographic during the primetime hours of 9 PM and 10 PM, even though both of their regular hosts — Sean Hannity and Laura Ingraham — were manning the desks.
In the 9 PM hour, MSNBC's The Rachel Maddow Show — guest-hosted by Ali Velshi — placed first in both total viewers (2.624 million) and the key demo (467,000), leading all of cable news in the latter category. CNN's Cuomo Prime Time placed second in the demo with 407,000 while drawing 1.305 million viewers overall. Fox's Hannity pulled in a demo audience of 385,000 and 2.608 million total viewers.
At 10 PM, MSNBC's The Last Word with Lawrence O'Donnell placed first in the demographic with 385,000 and second in total viewership (2.036 million). Fox's The Ingraham Angle led in total audience (2.140 million) but took third place in the demo (327,000). CNN Tonight drew 361,000 demo viewers and 1.086 million viewers overall.
Fox News did have the most-watched show of the day in total viewership as Tucker Carlson Tonight drew 2.730 million viewers overall and placed second in the demo with 450,000.
In the 8 PM to 11 PM primetime hours, Fox News pulled out narrow victories in the demo (387,000) and total viewers (2.494 million). CNN drew 386,000 in the key demo and 1.196 million viewers overall. MSNBC averaged 377,000 demo viewers and 2.183 million total viewers.