CNN's John King: Trump Just Gave A 'Presidential Pass To The Crown Prince' On Khashoggi's Murder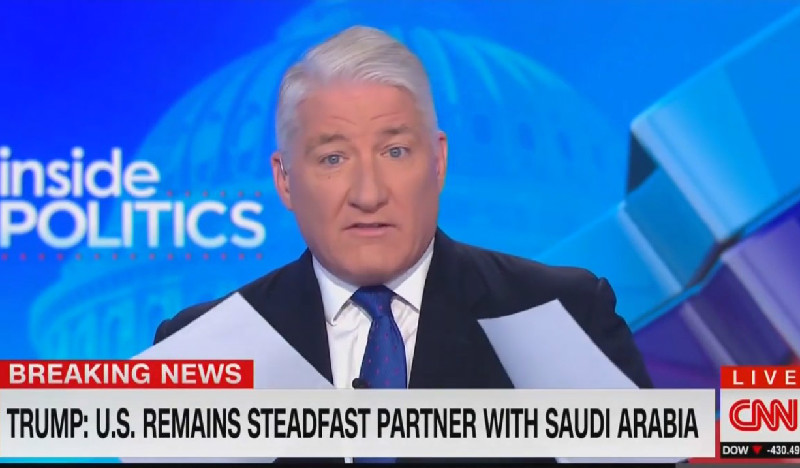 While reporters were gathered at the White House waiting for President Trump to pardon one of the Thanksgiving turkeys, the president released a statement on the murder of Washington Post journalist Jamal Khashoggi and the Saudi Arabian crown prince's involvement.
And he basically said it doesn't matter if Mohammed bin Salman ordered the murder as America will continue to see Saudi Arabia as a close ally.
Here is the @realDonaldTrump statement on Saudi Arabia in full. pic.twitter.com/vQEq69IfLk

— Seung Min Kim (@seungminkim) November 20, 2018
Immediately after the stunning and rambling statement that was chockfull of exclamation points and even included suggestions that Khashoggi had it coming because Saudi Arabia saw him as an "enemy of the state," CNN host John King expressed genuine shock over the letter.
"It is a pass," King exclaimed. "It's essentially a presidential pass to the Crown Prince Mohammed bin Salman…he has been briefed and we know the initial findings from the CIA, it has information, that said with reasonable certainty — good certainty — that the crown prince ordered this murder. He ordered this murder."
After the panelists all weighed in, with Yahoo's Olivier Knox saying Trump isn't the first president to look the other way on the Saudis' human rights abuses, King noted that Trump's statement basically admits this is all about the money and he doesn't care if the crown prince was involved.
"Here's a presidential statement that says they are going to spend money in the United States of America — so they killed a guy," he concluded.
Watch the clip above, via CNN.