Trump Mocks Sean Hannity Behind His Back For Being 'A Suck-Up'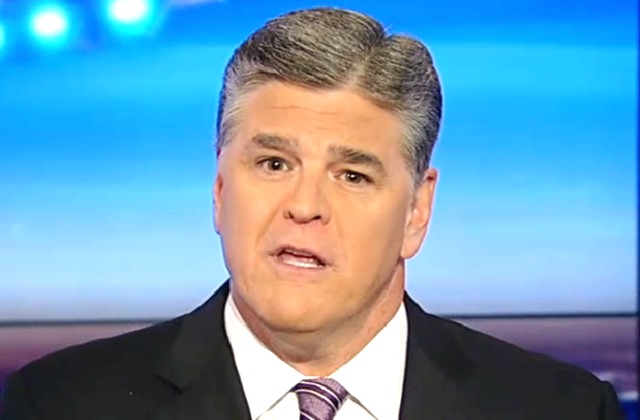 President Donald Trump mocks Fox News personality Sean Hannity behind his back, according to a new report from The Daily Beast. The article claims that several sources close to the President have heard him insulting Hannity frequently.
"Trump has repeatedly—and sometimes for a sustained period of time—made fun of Hannity's interviewing skills, usually zeroing in on the low-quality laziness of the host's questions," the article says.
Trump was reportedly not impressed by Hannity's 'softball questions' in interviews because the President enjoys a combative relationship with the press. Sources close to him suggested that he prefers conflict with reporters, like the recent incident with CNN's Jim Acosta, to friendly interviews.
"It's like he's not even trying," Trump said of Hannity. Trump imitated Hannity's voice and mannerisms and complained that his softball questions don't allow him to have any fun in interviews. Trump has been know to mock people through imitation in the past.
Trump has also called Hannity's style of questioning 'dumb' – one of his favorite put downs. Trump has called many people dumb, including political critics and news reporters. It is unprecedented, however, for Trump to criticize a loyal media commentator.
"This source recalled a round of ripping on the TV talker's interview style and cloying devotion to Trump that lasted last long enough that the source glanced at their watch and started feeling sorry for Hannity," the Daily Beast report claims.
While Trump routinely mocks Hannity for being a sycophant, he genuinely likes the Fox News' host, according to the report. However, he is annoyed that 'Hannity's slobbering' means there is no friction and he can't have a fun, competitive exchange.