Fox News' Jesse Watters: Can The Democratic Party 'Not Be So Anti-White?'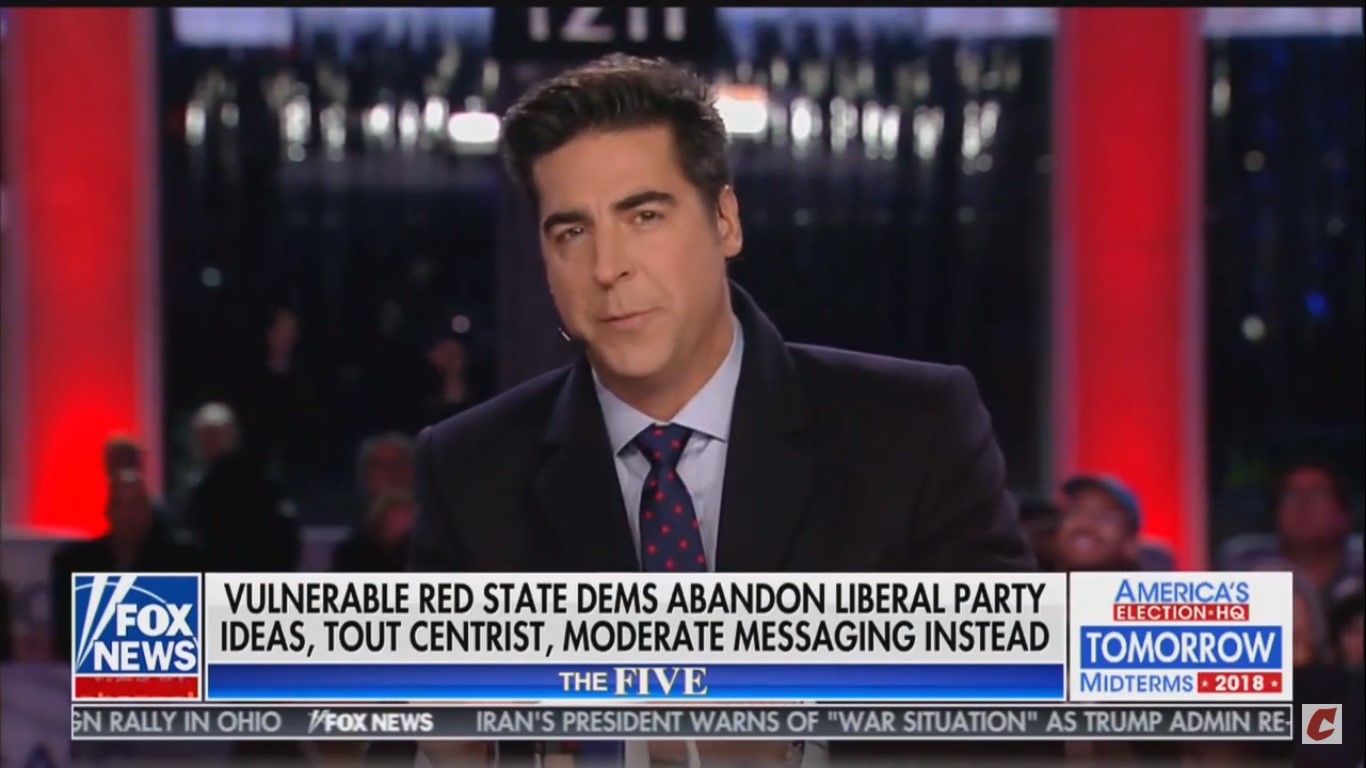 During a yet another discussion on The Five about how the Democratic Party has become the home of radical leftists, co-host Jesse Watters lamented that Democrats have apparently become the party of "anti-white" views, much to the supposed chagrin of Red State Dems.
Debating lone liberal panelist Juan Williams, the former Bill O'Reilly protege explained that he thinks Democrats do better when they "appear moderate and stick to college table issues like college tuition and health care." However, in his opinion, the Dems start going overboard when they talk about "inclusion and fairness."
"Is it possible for Democrats to be pro-worker and be pro-capitalist?" Watters wondered aloud. "Can the Democratic Party be pro-#MeToo movement and also for due process?"
He continued with his train of thought: "Can the Democratic Party be for diversity but also be against open borders and not be so antiwhite? So far, they haven't been able to strike the balance."
After claiming the Democrats are always going to the extreme in opposition to the president, Watters went on to say that the American people agree with Trump on a variety of issues and that he knows "where the center of the country is."
"The Democrats have to be disciplined enough emotionally to create a contrast position which is not in Venezuela," he added.
"Really? I am glad you are so moderate in your views," Williams sarcastically responded to his Trump-boosting colleague. "I don't think Democrats are anti-white."
Watters reacted by stating that it " turns a lot of white working-class voters off" when they hear liberals say they must "hate Mexicans" if they support a border wall.
Watch the clip above, via Fox News.