Toronto Star's Daniel Dale: Trump's Now 'Making Stuff Up' At A Rate We've Never Seen Before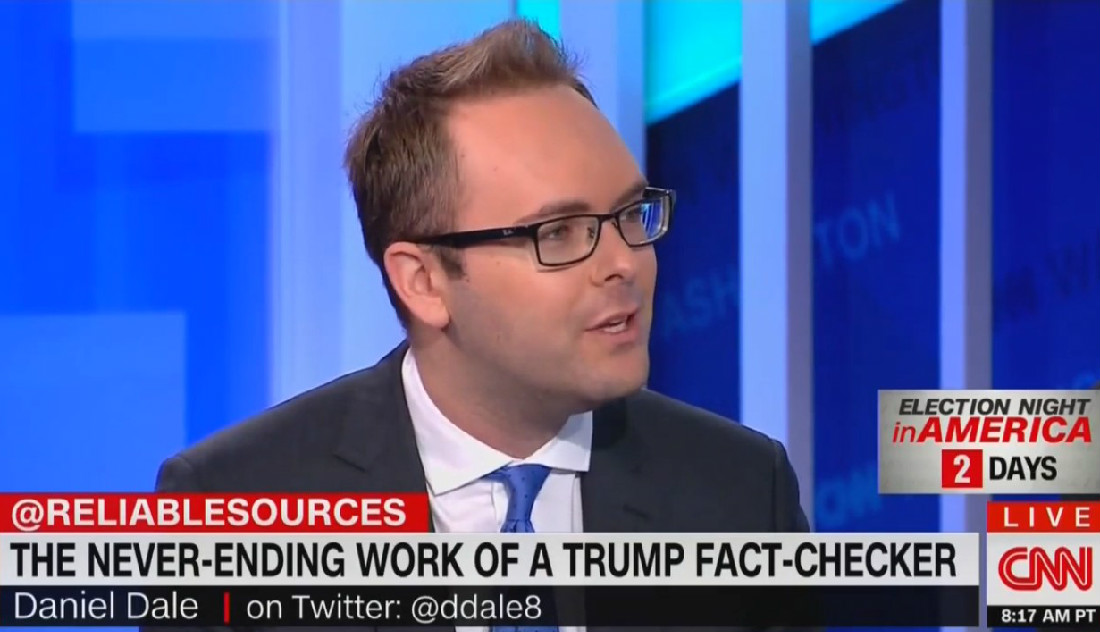 If you're on Twitter, you've likely seen Toronto Star reporter Daniel Dale's threads in which he fact-checks President Donald Trump in real-time. During an appearance on CNN's Reliable Sources, Dale discussed what it's like keeping track of a "serial liar's" constant false claims and lies.
During a panel discussion on the upcoming midterm elections, host Brian Stelter asked Dale how he's able to track the president on a daily basis, adding that he "must be exhausted checking every word" Trump says.
"I am increasingly sleepy because the president is getting worse and worse," he noted. "This is a big job."
Stelter explained that Dale had pointed out that Trump tends to repeat the same lies over and over again, meaning that the reporter doesn't have to track a bunch of new claims every day. Dale agreed but noted that Trump had gotten worse in recent weeks.
"What is different about this period, these last couple months, is that he has changed it up and he has introduced a number of whoppers," Dale said. "Complete fabrications that he had not been uttering before. These are not simply the usual exaggerations with crowd sizes and so on. He is making stuff up in the last couple weeks in a way that I don't think we've seen — even from a serial liar like the president before."
Stelter also asked Dale about his willingness to straight-up call out the president for lying as opposed to settling for softer language such as false or misleading claims.
"I think that's the most accurate word for some of these claims," Dale explained. I also say false claims in many cases where we are not sure if the president is confused or if he doesn't understand the policy. But when he tells the Wall Street Journal about the tariffs that he's bragged about don't exist — he says, 'What tariffs? I don't have any tariffs anywhere.' — that's a lie!"
He added, "I think in any other context than our roles as objective journalists, we would tell each that that was a lie. So I think if we want to regain the trust that has been lost in media we have to level with readers. We have to be seen to be straight shooters. I think in those cases the word is lie."
Watch the clip above, via CNN.