'This Is The Fox News Presidency At Work': Brian Stelter On Trump's Migrant Caravan Rhetoric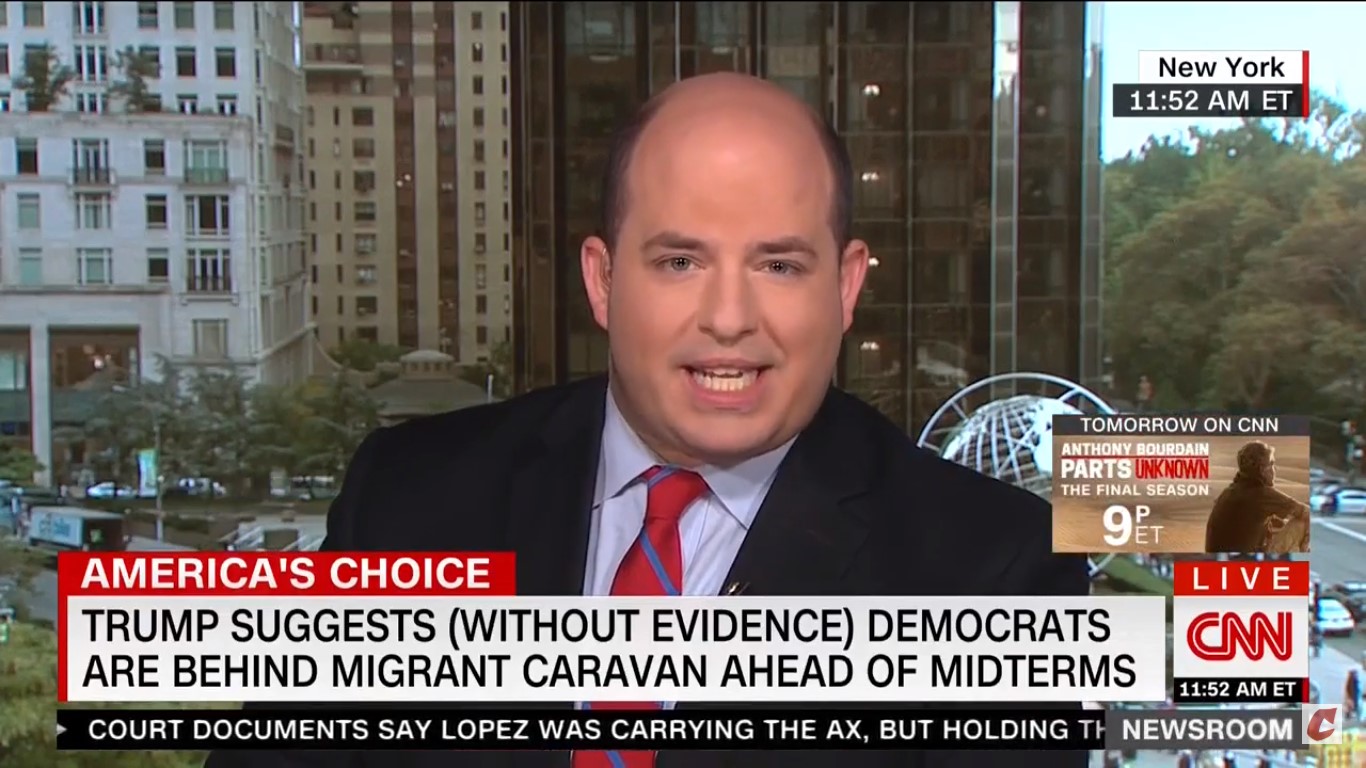 As he hits the campaign trail ahead of next month's midterm elections, President Donald Trump has found a new attack line against Democrats — they are opening up America's borders to hordes of migrant invaders so they can vote Democrat. Meanwhile, conservative commentators at Fox News have upped their fearmongering rhetoric around immigration by focusing on a migrant caravan making its way to the American border.
Appearing on CNN Saturday, senior media correspondent Brian Stelter remarked that we are seeing the "feedback loop" between the conservative-leaning and Trump when it comes to this issue. After anchor Frederick Whitfield played a clip of the president claiming Democrats want an "illegal immigration onslaught" because they want the votes, Whitfield turned to Stelter for his reaction.
"This is the Fox News presidency at work," Stelter said. "Because the president is watching Fox's coverage of this migrant caravan. He's reacting to it in very strong ways. Very critical ways."
The media analyst noted that Trump was engaging in "unhinged rhetoric" by saying Democrats were somehow behind the caravan, adding that "it is something we've come to see from the president because he is so informed by conservative media or, frankly, I would say misinformed by conservative media."
"Fox started covering this in a big way on Monday," Stelter stated. "The president started talking about it on Tuesday. We're seeing the Fox-Trump feedback loop in action. But I think it ends up doing a disservice to the public because he's sharing misleading information."
The Reliable Sources host went on to bring up Trump's telling a reporter to stop being "a baby" when asked what evidence he had that the asylum-seeking men, women, and children were actually "hardened criminals," explaining that Trump "doesn't really want to address where he's getting this information from."
Watch the clip above, via CNN.