#HimToo Twitter Trend Was Just A Mom Trying To Get Her Son A Date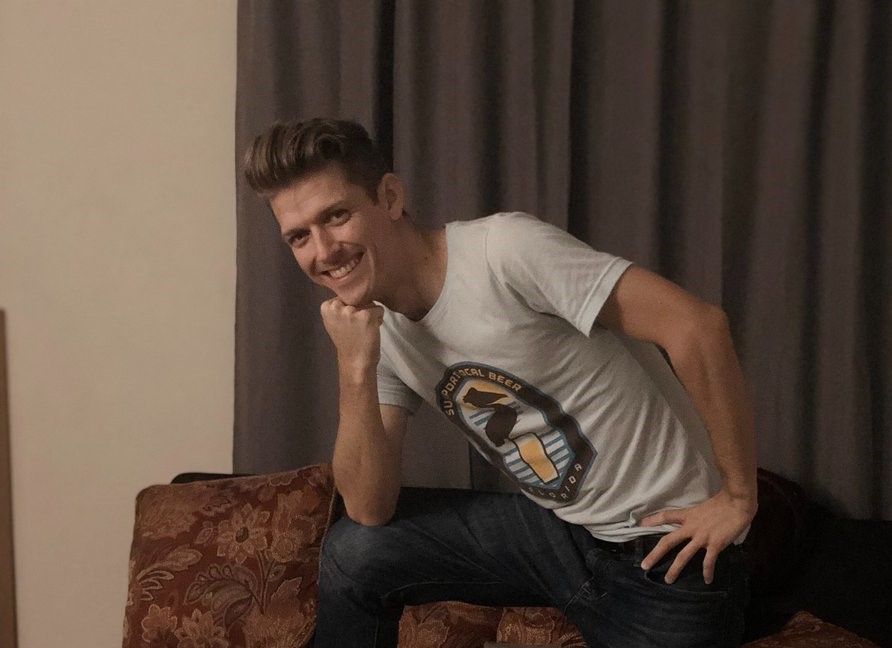 Last night, the hashtag #HimToo started trending on Twitter. Some users believed it was a sincere attempt to defend men who may be falsely accused of sexual misconduct, others were appalled by its attempt to defend Supreme Court Justice Brett Kavanaugh. But it turned out to be one mom's attempt to get her son a date.
The #HimToo hashtag was started by Marla Reynolds who tweeted a photo of her son and wrote: "This is MY son. He graduated #1 in boot camp. He is a gentleman who respects women. He won't go on solo dates due to the current climate of false sexual accusations by radical feminists with an axe to grind."
From there, the hashtag blow up. Twitter was flooded with messages from attacking 'radical feminists' and discussing false rape accusations. Some used it as a counterpoint to the #MeToo movement. Other users responded by pointing out that women should be believed. But most users seem to have taken the whole thing as a joke, posting funny photos and altering Reynolds' original text.
Reynolds' other son, John Hanson, eventually tweeted in response to the trend. "My brother is trending on twitter because of my mom's ridiculous tweet. I'm a mixture of laughing hard and feeling bad for him," he said.  Hanson issued a statement explaining his mother's intentions.
"My mom has good intentions. But she wasn't trying to be a proxy. She's posted on Facebook about her single eligible sons and tried to get them dates many times over the years . But she never spoke to my brother nor did he make any of those statements regarding sexual allegations."
The young man in question, a sailor, later appeared on Twitter with the handle @Thatwasmymom and sent a tweet trying to clarify the situation.
"That was my Mom. Sometimes the people we love do things that hurt us without realizing it. Let's turn this around. I respect and #BelieveWomen . I never have and never will support #HimToo . I'm a proud Navy vet, Cat Dad and Ally. Also, Twitter, your meme game is on point," he tweeted.