WATCH: Sen. Orrin Hatch Shoos Away Female Protesters And Tells Them To 'Grow Up'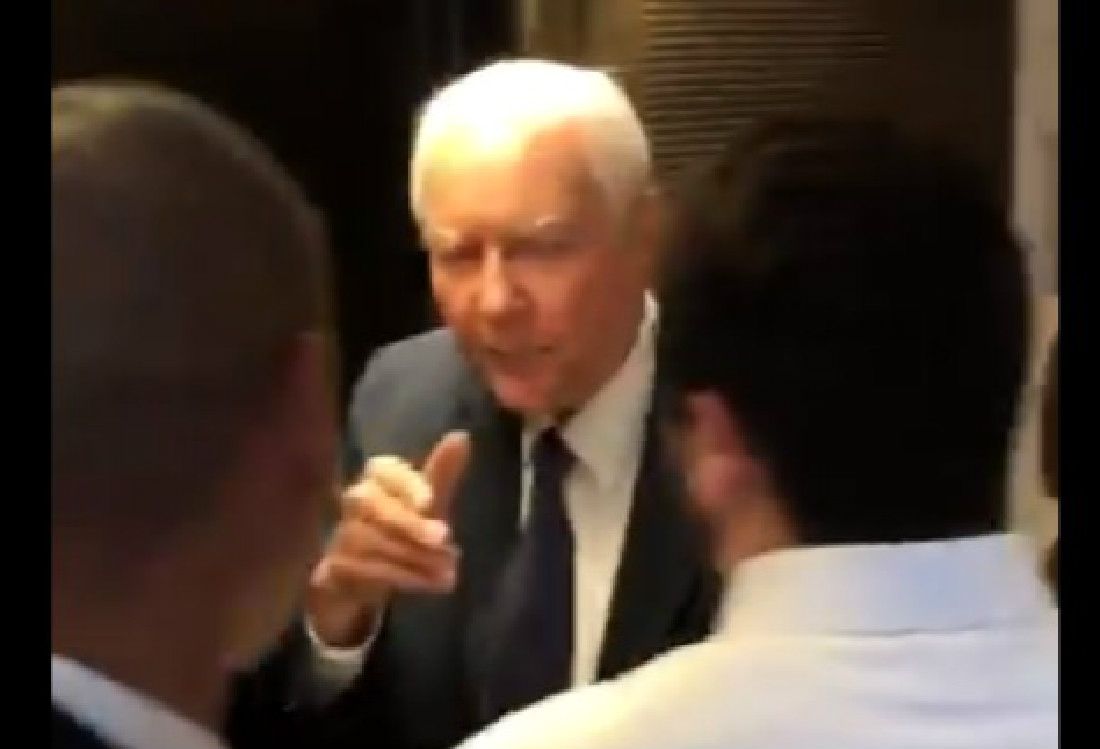 Siri, show me an example of extremely bad optics.
With demonstrators flooding Capitol Hill Thursday protesting the now-likely confirmation of Supreme Court nominee Brett Kavanaugh, soon-to-retire Sen. Orrin Hatch (R-UT) was confronted by sexual assault survivors and allies at the Hart Senate Building. And he reacted to them in possibly the worst way possible.
With a group of women approaching him as he walked waited with security to board an elevator, Hatch dismissively waved them and told them to "grow up."
Classy @OrrinHatch telling a group of survivors to "grow up" while he literally shoos them away with his hand. pic.twitter.com/MGEf0OSkWy

— Scott Hechinger (@ScottHech) October 4, 2018
"Why aren't you brave enough to talk to us and exchange with us?" one woman asked Hatch. He waved her off, causing her to tell the Utah Republican not to "wave your hand at me."
"When you grow up, I'll be glad to [talk to you]," Hatch said behind his security detail.
As a woman shouted back at Hatch and asked "how dare" he speak to them like that, the senator shooed them off with his hand.
As a member of the Senate Judiciary Committee, Hatch voted to move Kavanaugh's confirmation to the Senate floor and has been a vocal champion of the embattled nominee amid the numerous allegations of sexual misconduct leveled against him. Meanwhile, he is taking some heat back home as the Salt Lake Tribune's editorial board has condemned him for the "despicable attack launched by Sen. Orrin Hatch and the Senate Judiciary Committee" on Kavanaugh accuser Julie Swetnick when the Republicans tweeted out a "sleazy" letter from a man claiming she approached him for group sex.