Fox News Continues Its Dominance On Wednesday, Hannity Draws 4.4 Million Viewers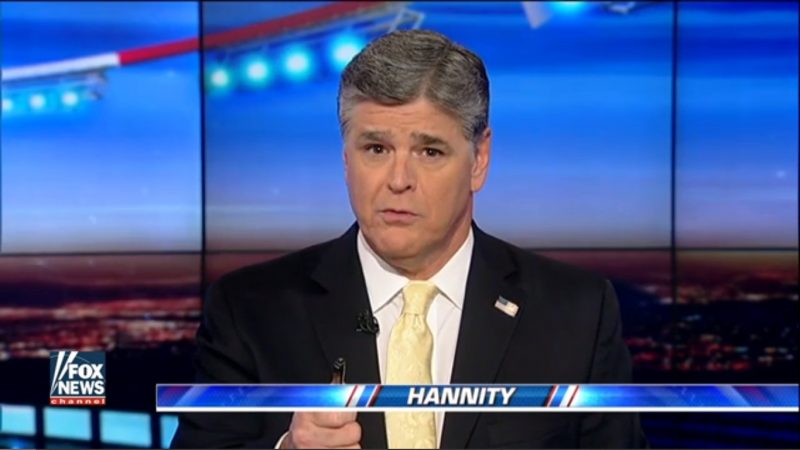 The controversy around Supreme Court nominee Brett Kavanaugh has been an absolute boon for Fox News as the network has seen huge ratings over the past week or so. The dominance continued for Fox on Wednesday as the network had the five top-rated cable news programs in the key 25-54 demographic.
According to Nielsen, Fox News drew an amazing 4.091 million total viewers and 851,000 in the demo during the 8 PM to 11 PM primetime hours. CNN placed a distant second in the demographic with 457,000 viewers while pulling in 1.511 million viewers overall. MSNBC attracted a total audience of 2.383 million and 454,000 in the key demo.
In the 9 AM to 5 PM daytime slot, Fox News captured a muscular demo audience of 371,000 and 2.008 million total viewers. CNN nabbed 248,000 demo viewers and 913,000 viewers overall. MSNBC averaged an overall audience of 1.153 million and 189,000 in the demographic.
Fox News' Hannity, which aired at the same time as Wednesday's Wild Card playoff game between the Yankees and Athletics, led all of cable news in total viewership (4.370 million) and the demo (914,000). Hannity also beat ABC's Single Parents in total viewers head-to-head.
FNC's The Ingraham Angle placed second in both the demo (839,000) and total audience (3.999 million). Fox's Tucker Carlson Tonight came in third in the demographic (799,000) and overall viewership (3.900 million).
The top-rated show on MSNBC was The Rachel Maddow Show, which drew 3.176 million total viewers and 617,000 in the key demo. CNN's most-watched program was Anderson Cooper 360 with 1.633 million viewers overall. Cuomo Prime Time led in the demo with 486,000.