Female Panelists Blast CNN's Matt Lewis For Diminishing Sexual Assault Survivors: 'Oh, Come On!'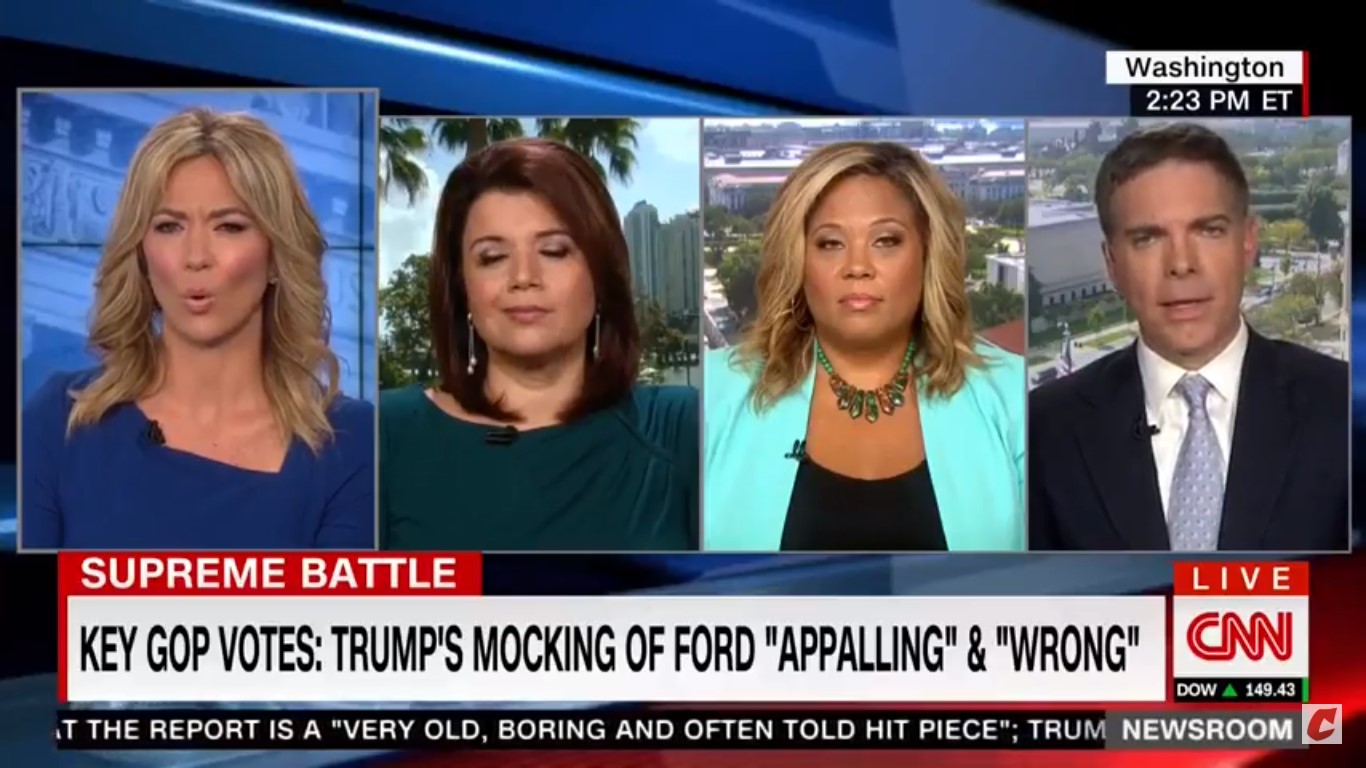 During a panel discussion on President Donald Trump's mockery of Christine Blasey Ford and whether it will impact the Senate confirmation of Brett Kavanaugh, CNN political commentator Matt Lewis got himself in hot water with his female colleagues when he joked about the emotionally raw elevator confrontation between Sen. Jeff Flake (R-AZ) and two sexual assault survivors.
After saying he doesn't think Trump's remarks will affect any senators' votes and that he believes the Kavanaugh fight will help Republicans in the midterms, Lewis said that the upcoming FBI report is all that matters for on-the-fence lawmakers.
"It's all about that FBI report," he stated. "Flake, Collins, Murkowski. They want to vote for Brett Kavanaugh. I am a little afraid that Jeff Flake might bump into someone who is mean to him in an elevator."
With that, anchor Brooke Baldwin and commentators Ana Navarro and Tara Setmayer blew up, with Setmayer telling Lewis not to diminish the survivors and Baldwin exclaiming: "Oh, come on!"
Lewis doubled down on his snarky remark, saying his "big fear is that Jeff Flake is intercepted by someone mean to him" before predicting Kavanaugh has a 70 percent chance to be confirmed.
"That's exactly what's wrong with what men are doing," Setmayer responded. "Those women were honest about their experiences and you're saying Jeff Flake will vote because someone was mean to him. They weren't mean. They were raw and real about their experiences."
Lewis went on to defend his comments, asserting that he thinks you should "care about people being abused" but doesn't think a confrontation with a victim of abuse "should be the thing that suddenly changes their mind."
Watch the clip above, via CNN.