Kavanaugh Classmate Chad Ludington Tosses Out F-Bomb During Live CNN Interview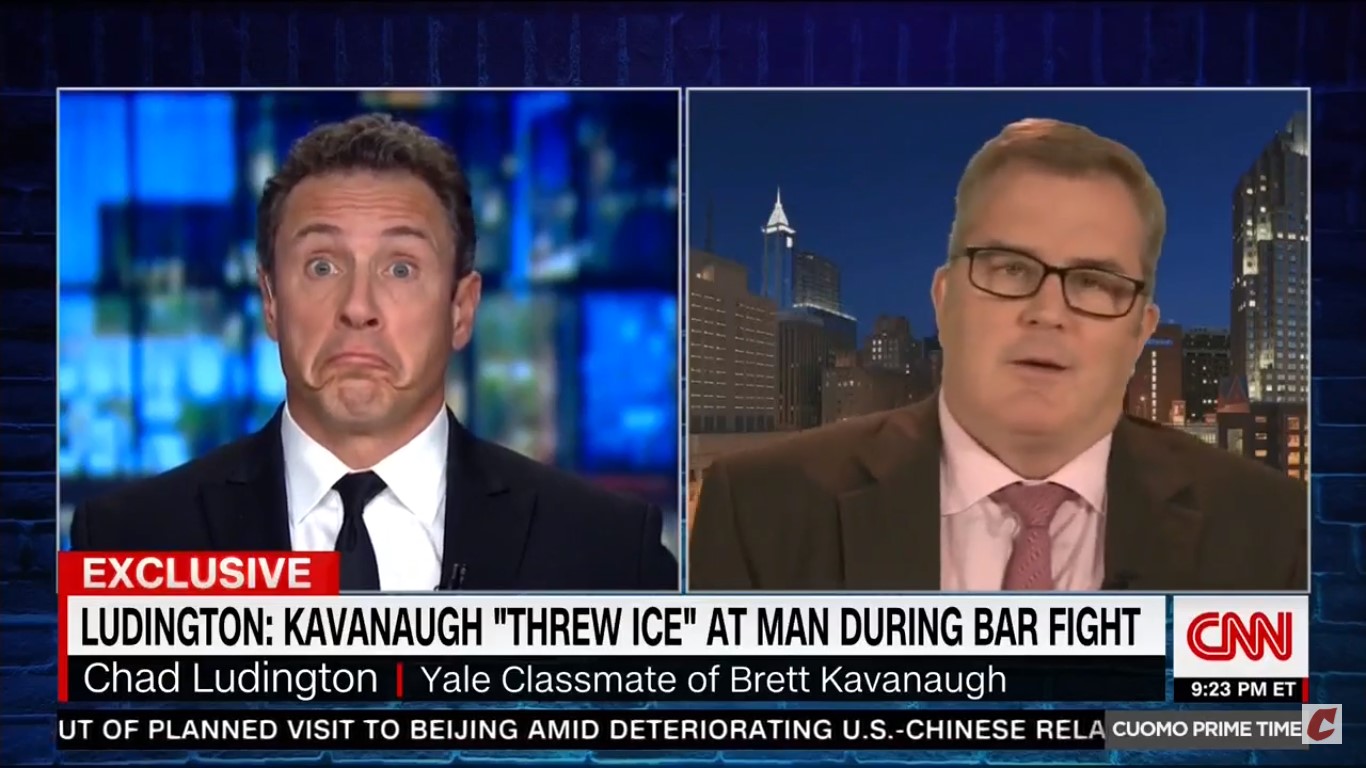 You never know what will happen on live TV.
Appearing on CNN Monday night to discuss a 1985 New Haven bar fight that involved Supreme Court nominee Brett Kavanaugh, Kavanaugh's Yale classmate Chad Ludington got a bit loose with the tongue while describing some of the details of the encounter.
With Ludington having already released a statement that Kavanaugh was a belligerent drunk in college who once reacted to a "semi-hostile remark" by "throwing his beer in the man's face and starting a fight that ended with one of our mutual friends in jail," the New York Times reported on Monday that Kavanaugh was questioned by police after a 1985 bar fight. Ludington provided additional details to the NYT for its story,
Relaying his story to anchor Chris Cuomo, Ludington explained that Kavanaugh got mad when a guy who they thought was the lead singer of UB40 told him he wasn't and to "screw off," causing Kavanaugh to take umbrage and to throw something at the man.
"I actually now found out from the report that it wasn't beer, that I had misremembered, that it was ice cubes in whatever the drink was that he was drinking," Ludington noted. "I guess we weren't drinking water, so it must have been some sort of mixed drink."
He continued, "And, well, the fellow — well, Brett said, uhh, fuck you, or something to that effect, and threw the ice at the guy."
Cuomo, obviously take aback by the f-bomb being dropped live on-air, raised his eyebrows and made an expression, but didn't interrupt Ludington as the one-time Kavanaugh buddy went on with his breakdown of the drunken altercation.
Ludington has said he's come forward with his experience with Kavanaugh because "in downplaying the degree and frequency of his drinking, Brett has not told the truth."
Watch the clip above, via CNN.