Brooke Baldwin Gets Emotional As She Discusses 'Pivotal' Ford Testimony: 'We All Have Our Stories'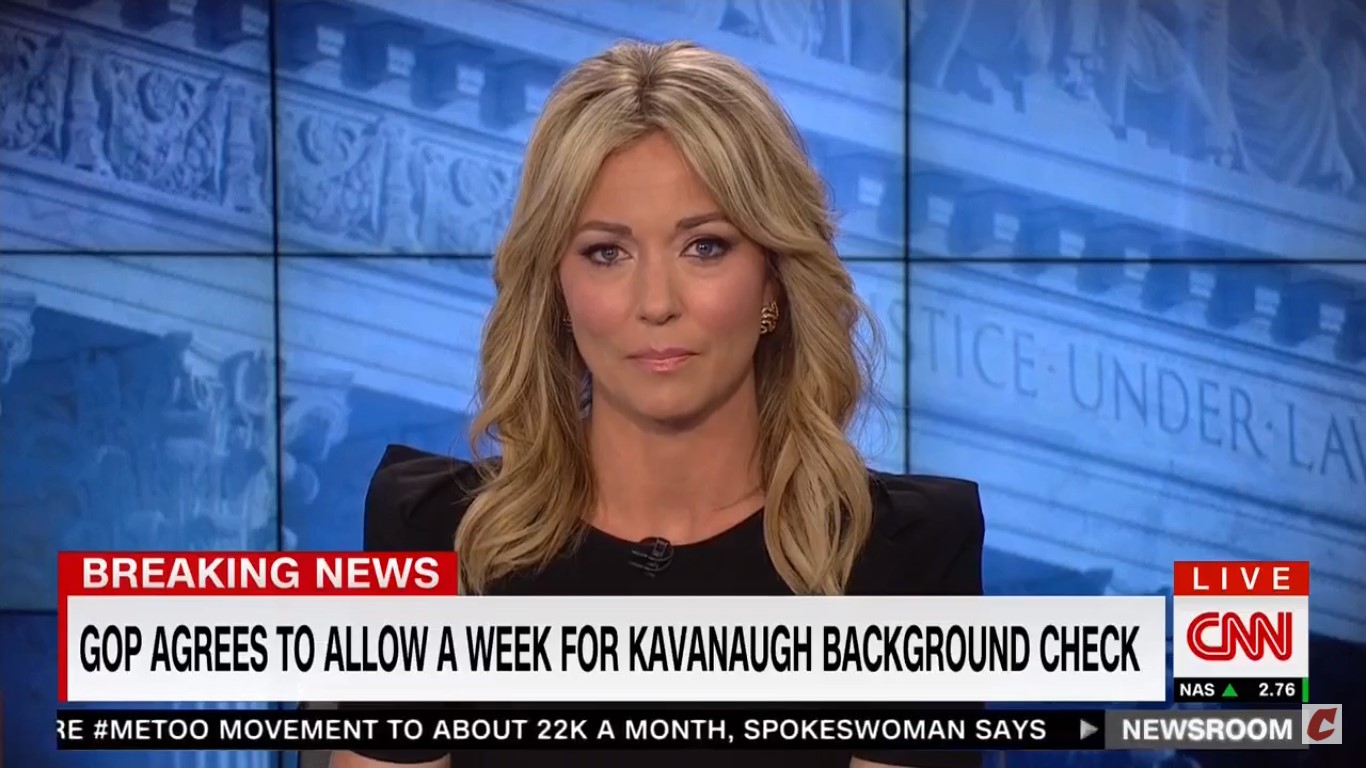 At the end of her broadcast this afternoon, CNN anchor Brooke Baldwin held back tears as she talked about how important and historic Christine Blasey Ford's Senate testimony was, seemingly hinting at her own #MeToo experience.
"This matters," Baldwin said. "What we witnessed in that hearing was nothing short of extraordinary. Put the partisan politics and the insults and the spin to one side. I want to mark this pivotal moment in American history when sexual assault, something that doesn't often elicit more than a shameful whisper, is thrust into the open on national television."
After noting that millions of Americans watched the hearings and saw Ford emotionally recount her allegations that Supreme Court nominee Brett Kavanaugh sexually assaulted her when they were in high school, Baldwin pointed out that she saw "women here at work in tears."
"I was texting with a dear friend who had been raped in college, and is in therapy years later," Baldwin stated. "For so many, this story has reopened deep, painful wounds."
Repeating that "this matters," the news host highlighted how common sexual assault is in this country yet how rare it is for rapists to actually go to prison. This then led to an emotionally raw moment for Baldwin.
"We all have our stories," Baldwin asserted as her voice wavered. "The spiked drink. Waking up on the cold tiles of a hotel bathroom floor. The uncertainty. The shame. The thought, 'I must have somehow brought this on myself.' The silence, distrust and invalidation."
She concluded, "This is a pivotal moment in America for all of us. This matters. This moment is bigger than politics. It's about mothers and fathers raising boys to become men. What good comes of all of this? What are we going to learn? It's a generational opportunity to better ourselves in how we relate to each other as women and men. This matters the most."
Watch the clip above, via CNN.