Joe diGenova: Mazie Hirono Should 'Shut Up,' Ford's Allegations Are 'Figment Of Her Imagination'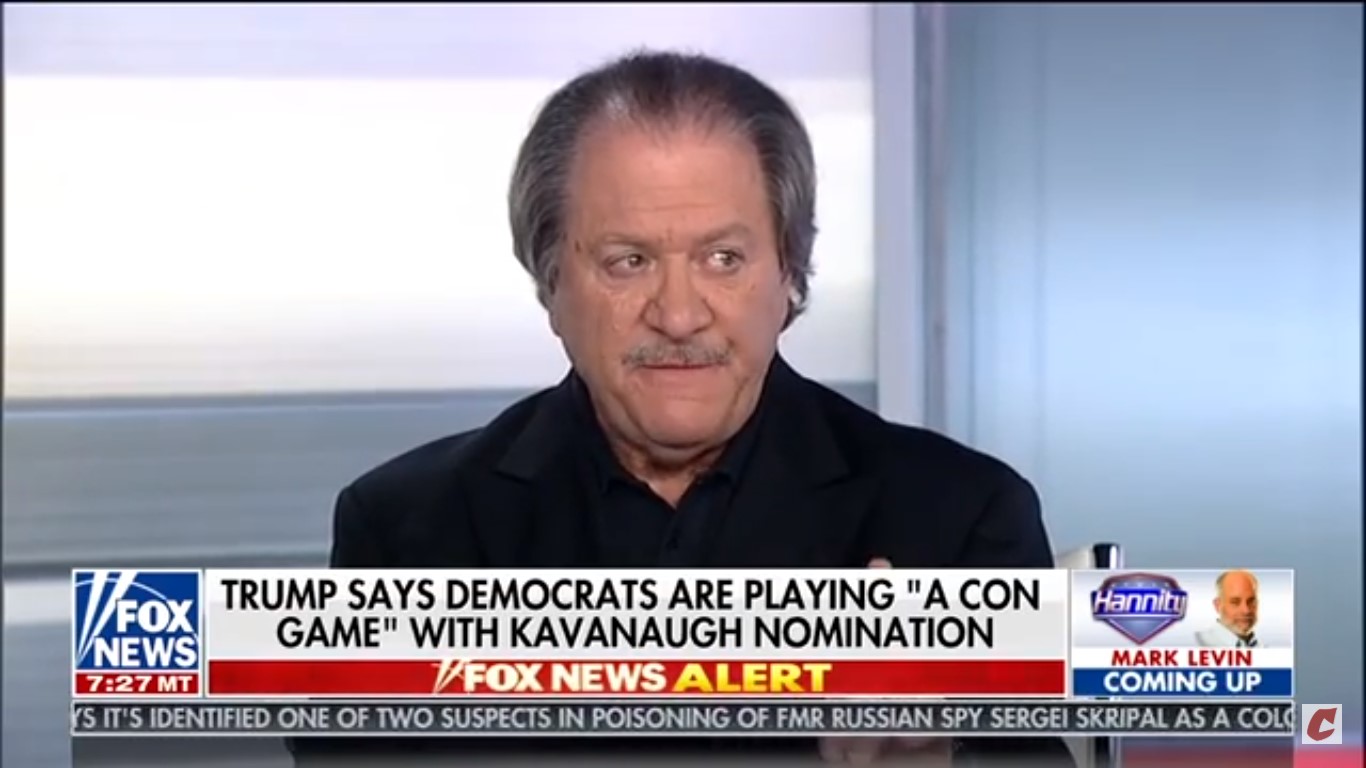 Former US Attorney and almost Trump lawyer Joe diGenova decided to keep digging that hole Wednesday night when he not only kept taking shots at Brett Kavanaugh accuser Christine Blasey Ford but also went after Sen. Mazie Hirono (D-HI) for telling men they need to "shut up."
With a third accuser coming forward against Supreme Court nominee Brett Kavanaugh, diGenova told Fox News' Sean Hannity Wednesday night that he felt Sen. Dianne Feinstein (D-CA) had "set in motion one of the great tragedies in American history." He added that Feinstein, who Dr. Ford had contacted about her allegations about Dr. Ford two months ago, "besmirched the United States Senate and purposely tried to ruin a good man" and attempted to ruin Kavanaugh's life.
He then went after Hirono, who days ago told men it was time to "shut up and step up" when it came to dea,ling with sexual assaults and harassment.
"And let me say this to Mazie Hirono, the Hawaiian senator, Democrat, who told all the men of America to shut up," diGenova exclaimed. "Tonight I say to her, Shut up, senator! Shut up!' I'm sick of you."
Later on in the segment, he decided it was a good time to go after the original accuser of Kavanaugh, just days after calling the California professor a "loon."
"[Third accuser] Julie Swetnick goes to ten parties, allegedly, while she's in college come up to high-school parties where women are gang raped," diGenova stated. "She doesn't report it to anybody.
He continued, "Dr. Ford in addition, when you read her biography in The Washington Post, it's a shock fest. She is a very troubled woman with a very troubled past. It's a figment of her imagination."
Watch the clip above, via Fox News.