Michael Avenatti Appears On CNN And MSNBC Simultaneously For 'Live' Interviews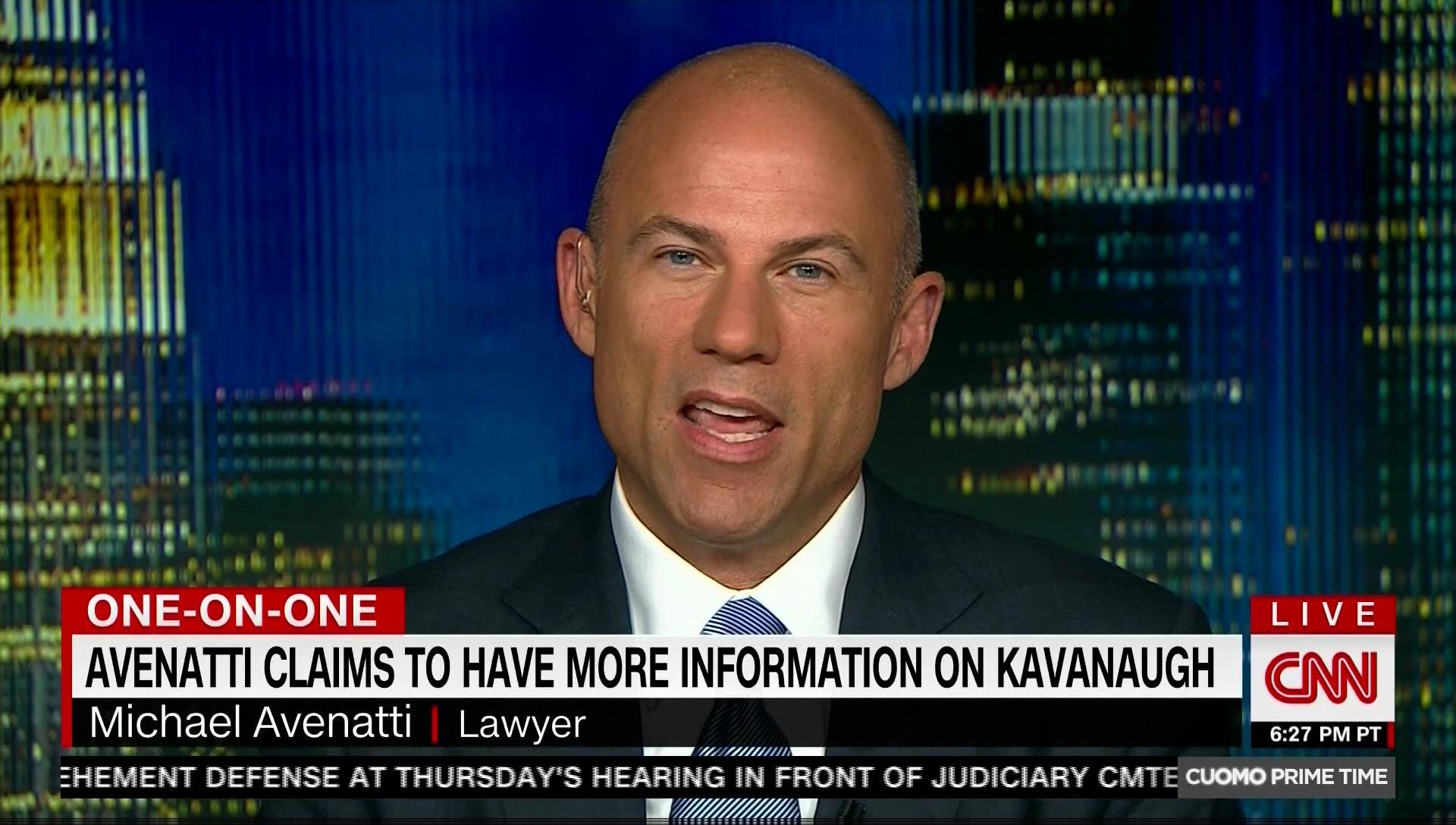 Is the reason it seems like attorney Michael Avenatti is always on TV is there are actually multiple Avenattis? That is the question CNN and MSNBC posed to viewers Monday night.
The lawyer, who shot to fame representing adult film star Stormy Daniels in her lawsuit against Donald Trump over a non-disclosure agreement and hush payment, has continued to find ways to keep his name in the press as he ponders a 2020 presidential run. With the news cycle currently focused on the Brett Kavanaugh allegations that threaten to derail the Supreme Court nominee's confirmation, Avenatti inserted himself directly into the narrative by announcing that he now represented multiple clients that either witnessed or were victims of Kavanaugh's "criminal behavior."
With Avenatti out there making explosive claims and implying Kavanaugh was involved in "gang rape," the media-savvy lawyer found himself invited on both CNN and MSNBC for primetime interviews. And the interviews with CNN's Chirs Cuomo and MSNBC's Rachel Maddow aired at the exact same time.
And both networks described them as live interviews.Check out these screencaps: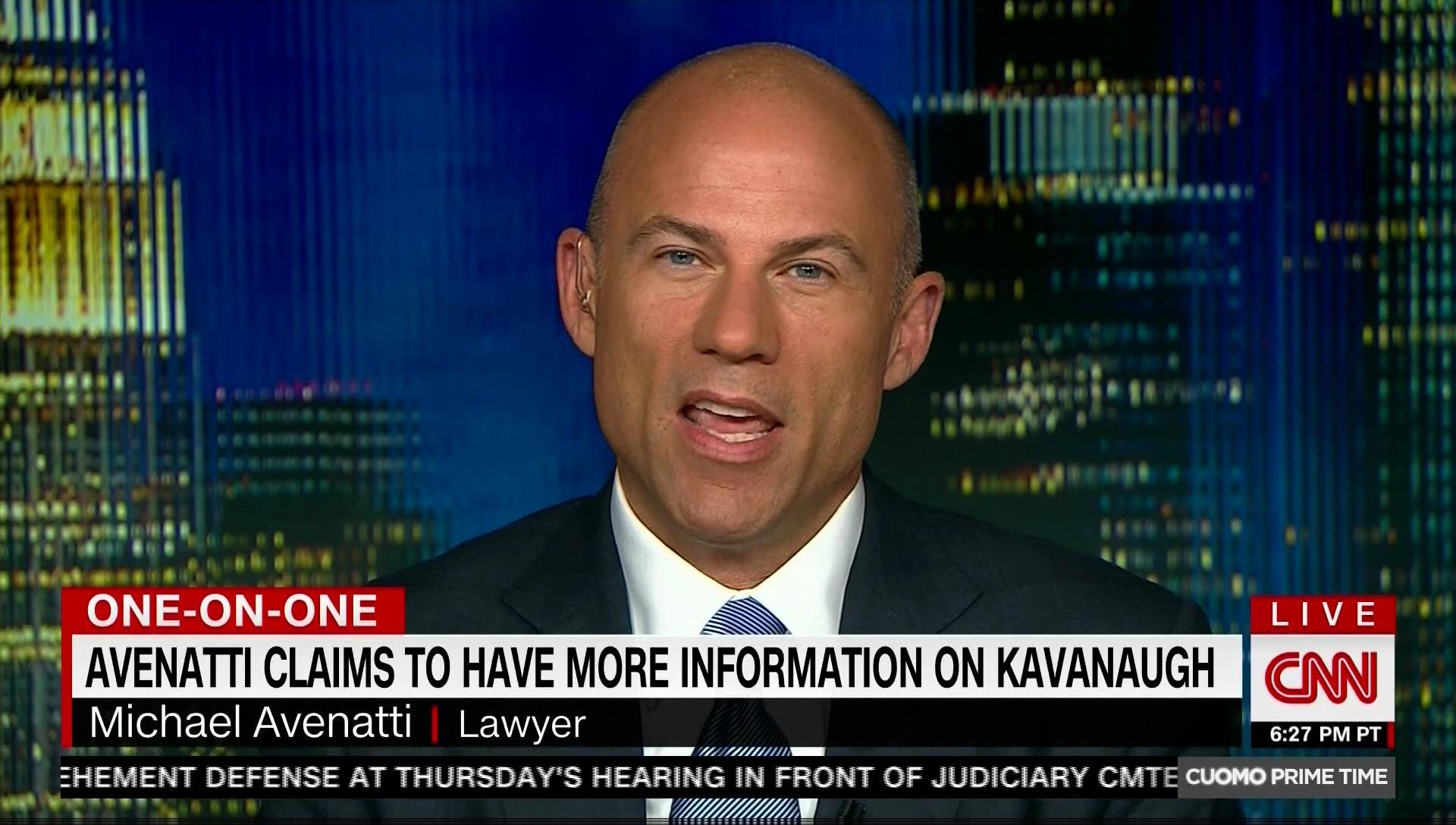 So, ummm, what? Folks on Twitter wanted to now what was up with that.
How is Avenatti giving live interviews on two networks at the same time? pic.twitter.com/acg0kufGyC

— Jon Passantino (@passantino) September 25, 2018
THERE'S TWO OF THEM pic.twitter.com/fpbvNFUVIg

— Josh Billinson (@jbillinson) September 25, 2018
Next you'll tell me that the Breaking News intro is a sham. https://t.co/ZqqDfqhCEG

— Jim Swift (@JSwiftTWS) September 25, 2018
How are @MSNBC and @CNN both claiming to have "live" interviews with Michael Avenatti? pic.twitter.com/quoyJj5jTs

— David Lombardo (@poozer87) September 25, 2018
Towards the end of Avenatti's hit with Cuomo, CNN took off the "LIVE" graphic from its screen, indicating that it was CNN's interview that was pre-taped and Maddow's was the one live on-air.
Anyway, watch Avenatti's Cuomo interview here:
And check out his Maddow interview at the top of the page.