Bob Woodward Warns America They 'Better Wake Up To What's Going On' In The White House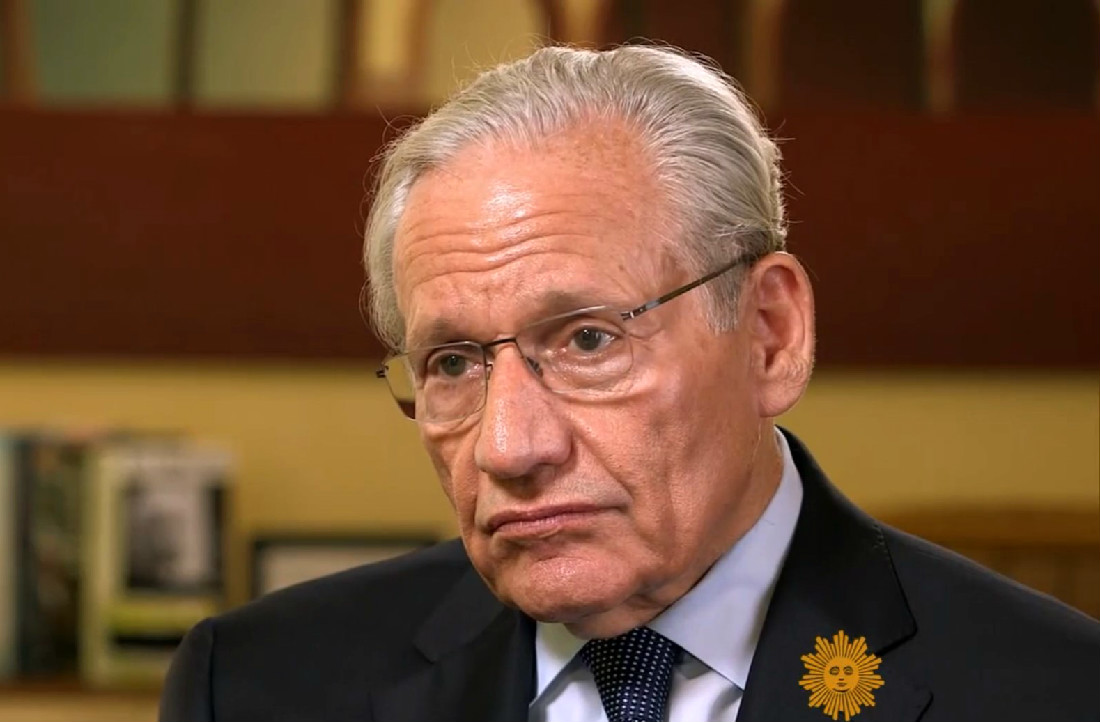 In his first television interview discussing his upcoming Trump White House tell-all book Fear: Trump in the White House, legendary journalist Bob Woodward told CBS News' David Martin that the American public should be extremely concerned about what's going on in this current administration.
"You look at the operation of this White House and you have to say, 'Let's hope to God we don't have a crisis,'" Woodward said in the interview that was aired Sunday on CBS This Morning.
The Washington Post associate editor and Watergate reporter went on to describe the staff as "worried" that President Trump will "sign things or give orders that threaten the national security or the financial security of the country, or of the world." Discussing instances described in his book of aides stealing documents off Trump's desk so he wouldn't see and sign them, Woodward stated they could get away with that because Trump "doesn't remember."
"If it's not on his desk, if it's not immediately available for action, it goes away," the veteran journalist stated.
Regarding the explosive New York Times op-ed written by an anonymous senior Trump administration official that confirmed much of the themes in Fear, Woodward said that he doesn't know the identity of the author but that it is "very important" who it is. He also said he wouldn't have used that op-ed in his book as it was "too vague and does not meet the standards of trying to describe specific incidents."
Finally, regarding his final conclusion from reporting on the Trump White House for the book, Woodward noted that he was in "the belly of the beast" and that "people better wake up to what's going on."
Meanwhile, as Woodward explained that he interviewed over 100 people for the book — half of whom are high-level staffers — the president and his allies have dismissed the book as a piece of fiction based on the recollections of disgruntled ex-employees. Of course, weeks before the release of the book, Trump told Woodward in a phone call that he's "always been fair."
Watch the interview below, via CBS News.