David Jolly Calls On Anonymous NYT Op-Ed Writer To Come Forward: 'These Are The Words Of A Coward'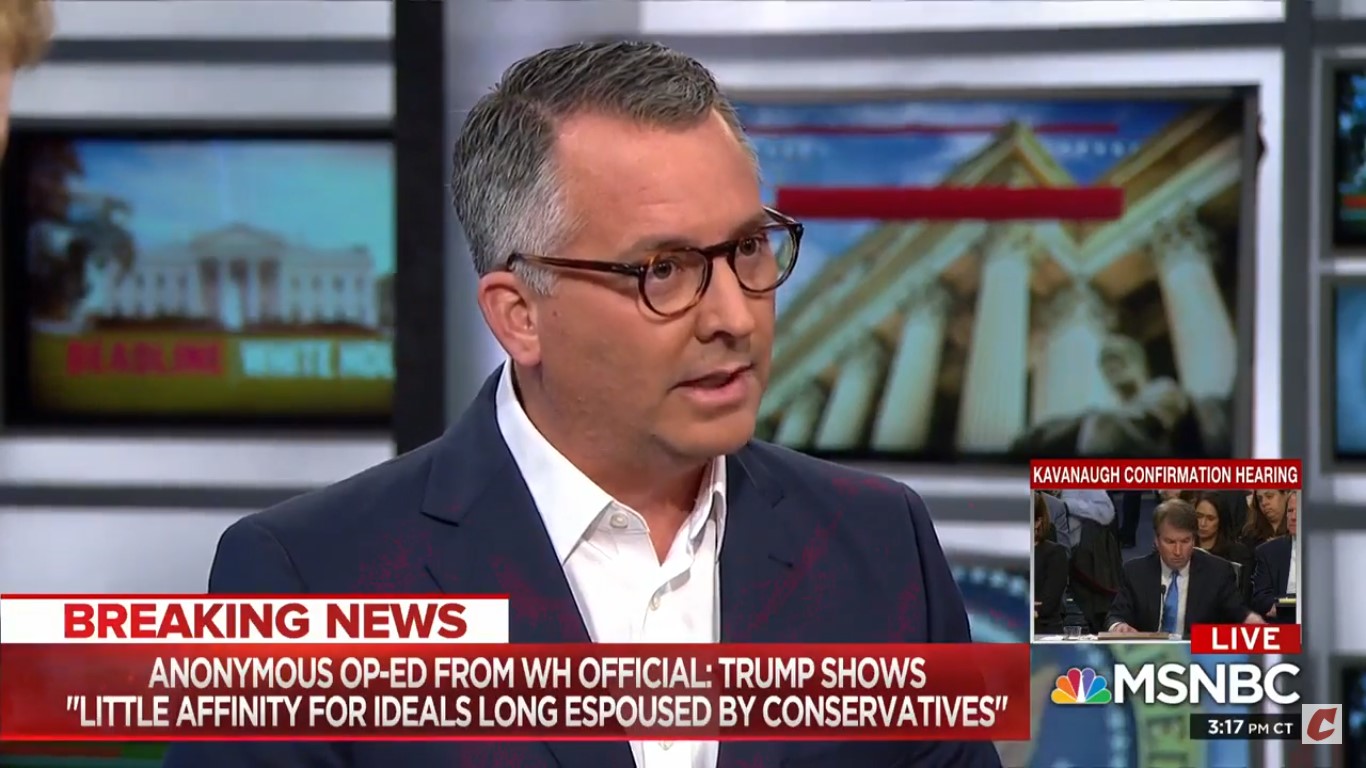 An already overloaded news cycle absolutely blew up when the New York Times published an anonymous op-ed credited to "a senior official in the Trump administration whose identity is known to us and whose job would be jeopardized by its disclosure." The column described a "resistance" within the Trump administration in which many in the White House are "working diligently from within to frustrate parts of his agenda and his worst inclinations" while citing the president's amorality as the main reason, essentially confirming much of what's come out of Bob Woodward's upcoming book.
President Trump would go on and lash out at the Times for publishing the piece while calling the nameless official "gutless," something many of those personally opposed to him agreed with.
During an MSNBC panel discussion on the bombshell article, former Republican Congressman and charter member of the Never Trump club David Jolly noted that the official who wrote the piece shouldn't be seen as a hero.
"There are millions of Americans right now, including myself, who are trying to temper their rage when they read this," he said. "These are the words of a coward, not a patriot."
He continued, "There are two questions. First, should the New York Times have published something with anonymity. They probably erred on the side of getting information out. The question of patriotism, someone willing to hide behind an anonymity to suggest the person they work for, the nation they try to advance is represented by someone who is no longer fit for office. You cannot orchestrate the president's behavior through anonymity and the New York Times."
Jolly also called on the writer to "sign your name" on Twitter.
Sign your name.https://t.co/Pu04k7yeyE

— David Jolly (@DavidJollyFL) September 5, 2018
Later on in the broadcast, Jolly would describe the author as "too timid" while noting that if the official really wants to create change, the person would "come forward" and put their name out there.
Watch the clip above, via MSNBC.