Pro-Trump Manafort Juror: 'I Challenge' POTUS To Wear A 'Make America Kind Again' Hat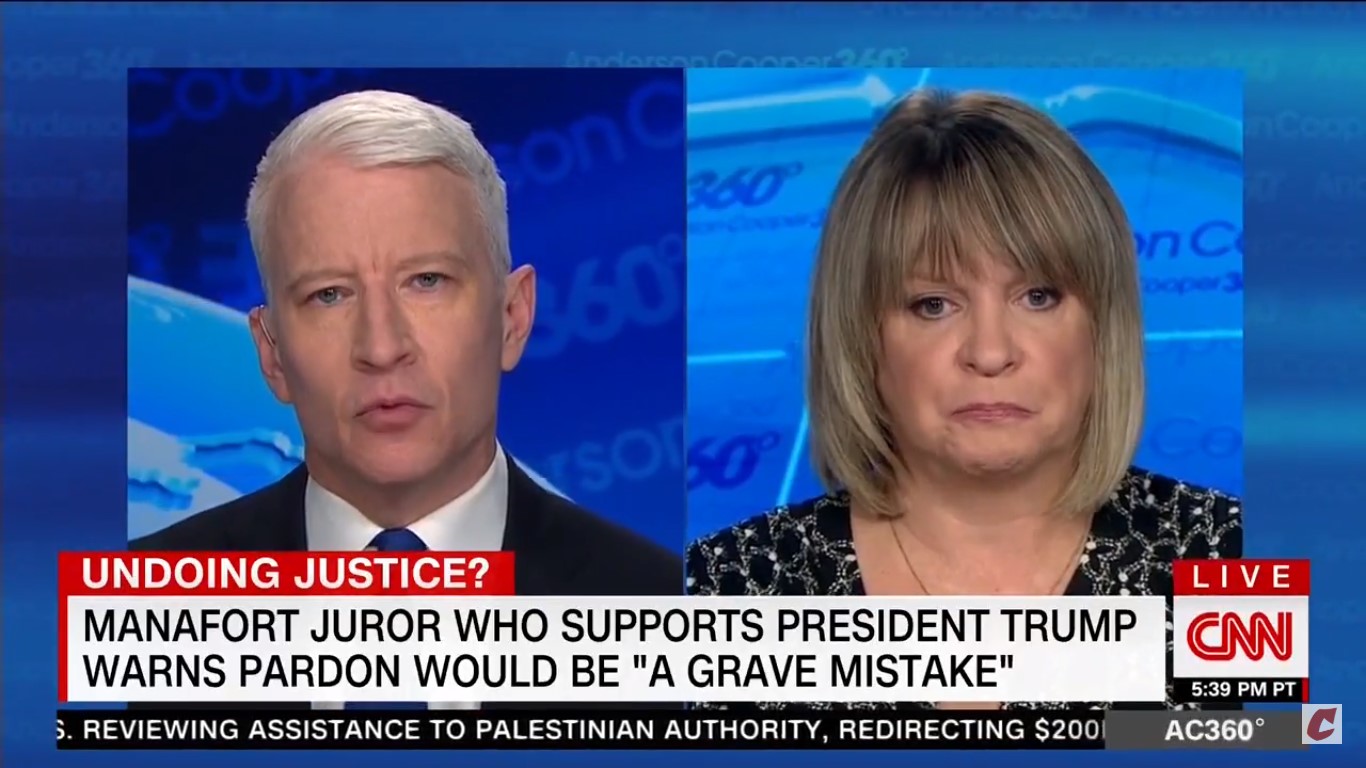 After appearing on Fox News earlier this week to explain how she didn't want ex-Trump campaign chair Paul Manafort to be guilty but the evidence was just too overwhelming, pro-Trump juror Paula Duncan sat down with CNN's Anderson Cooper on Friday to further discuss her experience during the Manafort trial.
And she let Cooper know that she would like the president to perhaps embrace a new slogan.
After stating that she doesn't think Manafort being found guilty of tax and bank fraud crimes justifies the Mueller investigation, Duncan told Cooper that it would still be a "grave mistake for president trump to pardon Paul Manafort." When asked why, Duncan noted that "justice was done. the evidence was there, and that's where it should stop."
The CNN anchor went on to ask Duncan about Trump's campaign promise to "drain the swamp," wondering aloud if Manafort was's just part of the swamp but the epitome of it. She didn't directly answer the question, pivoting instead to bringing up how she liked Trump's "Make America Great Again" slogan.
"And I've gotten a lot of flack over this, and I've had people calling worried about my safety," Duncan stated. "And I like to think that I am braver than that. When peaceful Americans' views are silenced from fear, then America is certainly not a great country. So maybe what we need are caps that say Make America Kind Again."
Cooper wanted to know if she thought that would be a hat the president would want to wear.
"I challenge President Trump to wear a hat that says Make America Kind Again," she replied. "Because I think once we're kind, then we will be great. Tolerance is important."
Watch the clip above, via CNN.