Hannity Dominates Cable News On Monday, Leads In Both Total Viewers And Key Demo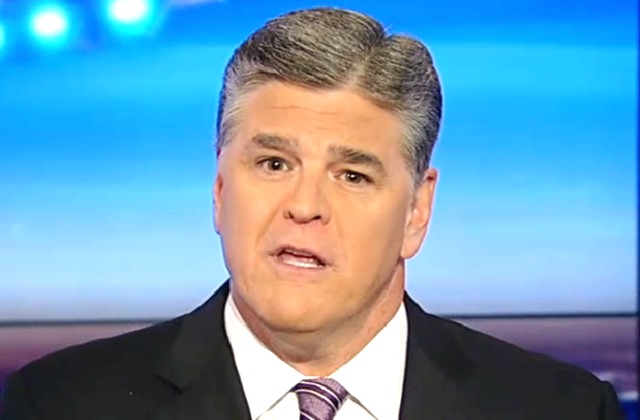 After taking the night off on Friday, Fox News' Sean Hannity returned to the air on Monday and easily led cable news in both total viewership and the key 25-54 demographic. Meanwhile, Hannity's 9 PM competition — MSNBC's The Rachel Maddow Show — placed second overall in both metrics.
According to Nielsen, Fox News averaged a robust 532,000 demo viewers and a total audience of 2.823 million during the 8 PM to 11 PM primetime hours. MSNBC drew 2.316 million total viewers and 418,000 in the key demo. CNN pulled in a demo audience of 368,000 and 1.165 million viewers overall.
Hannity topped all of cable news in total viewers (3.237 million) and the key demo (644,000). Maddow took the silver in both areas, nabbing 564,000 in the demo and 2.851 million total viewers. Fox's Tucker Carlson Tonight took third place in overall viewership (2.811 million) and the 25-54 demo (482,000).
The top-rated program on CNN was Anderson Cooper 360, which drew 1.166 million viewers overall. The 10 PM broadcast of CNN Tonight led the network in the key demo (382,000).
Last week's ratings also came out on Tuesday and showed Fox News leading all of cable in total viewership in both primetime (2.299 million) and total day (1.337 million). MSNBC placed second in both areas, drawing 1.828 million in primetime and 1.031 million in total day.
For the business news networks, Fox Business marked its 27th straight week leading CNBC in business day total viewership, pulling in 198,000 compared to CNBC's 166,000. CNBC, meanwhile, topped FBN in the 25-54 demo, 29,000 to 22,000.