Laura Ingraham Reacts To Firestorm Over Her 'Demographic' Remarks: 'Nothing To Do With Race'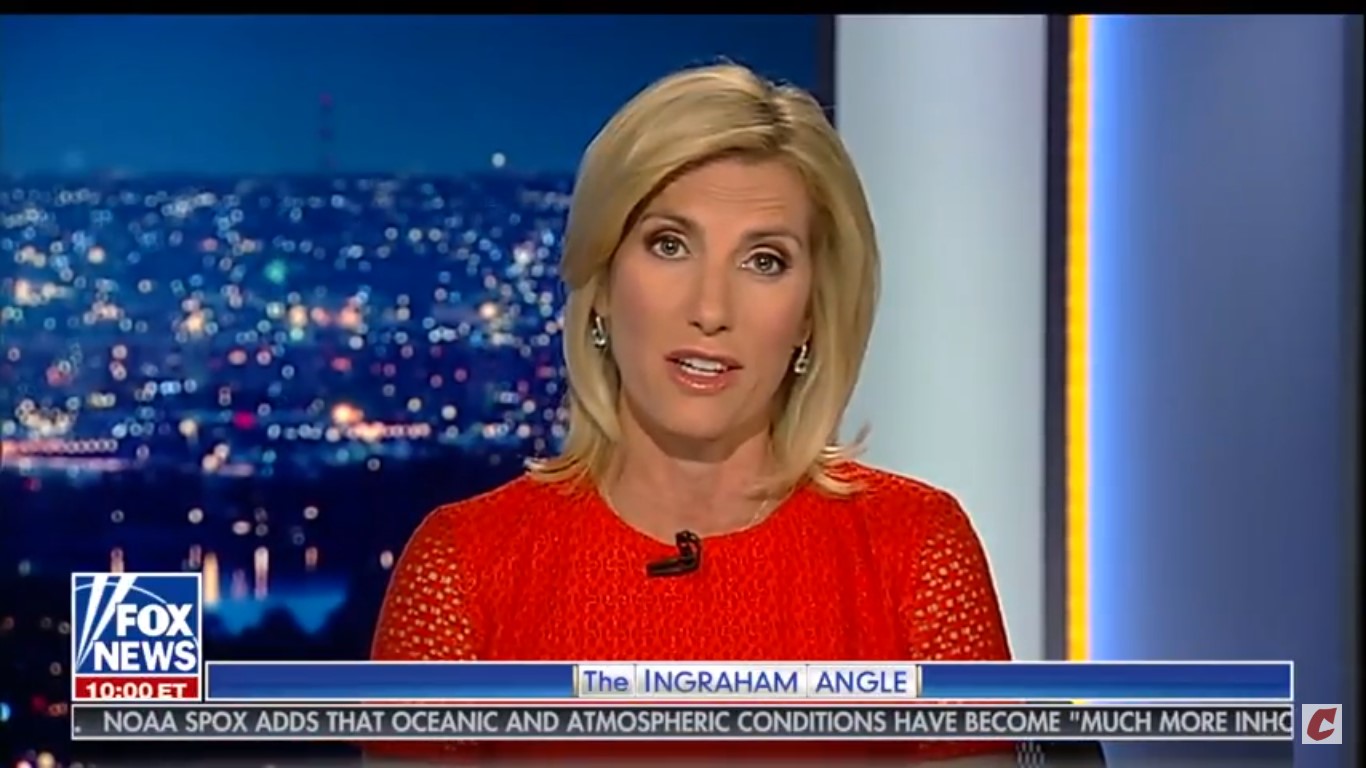 A day after Fox News host Laura Ingraham found herself the target of intense criticism due to a monologue in which she cited "massive demographic changes" for making it "seem like the America we know and love doesn't exist anymore," she addressed her comments at the top of her primetime program.
"A message to those distorting my views, including all white nationalists and one racist freak whose name I won't mention," she said, referring to former KKK leader David Duke, who lauded her monologue. "You do not have my support. You don't represent my views and you are antithetical to the place I hold dear."
After distancing herself from white supremacists, Ingraham went on to claim that she wasn't referencing race in her comments and that she thoughts she had made that clear the night before.
"Despite what some may be contending, I made explicitly clear that my commentary had nothing to do with race or ethnicity," the conservative commentator declared. "But rather a shared goal of keeping America safe and her citizens safe and prosperous."
One wonders, of course, if she was decrying "demographic changes" due to legal and illegal immigration, then what was she referring to if not race and ethnicity?
Ingraham concluded her response by stating that she's always supported "merit-based immigration" while adding that she is standing up for the victims of illegal immigration.
"The children put in dangerous and unfair situations at the border, and all those border agents around the country who work to keep our country safe," she said at the end.
Watch the clip above, via Fox News.