Trump Won't Play Ball After Hannity Gives Him Opportunity To Walk Back 'Enemy Of The People' Attack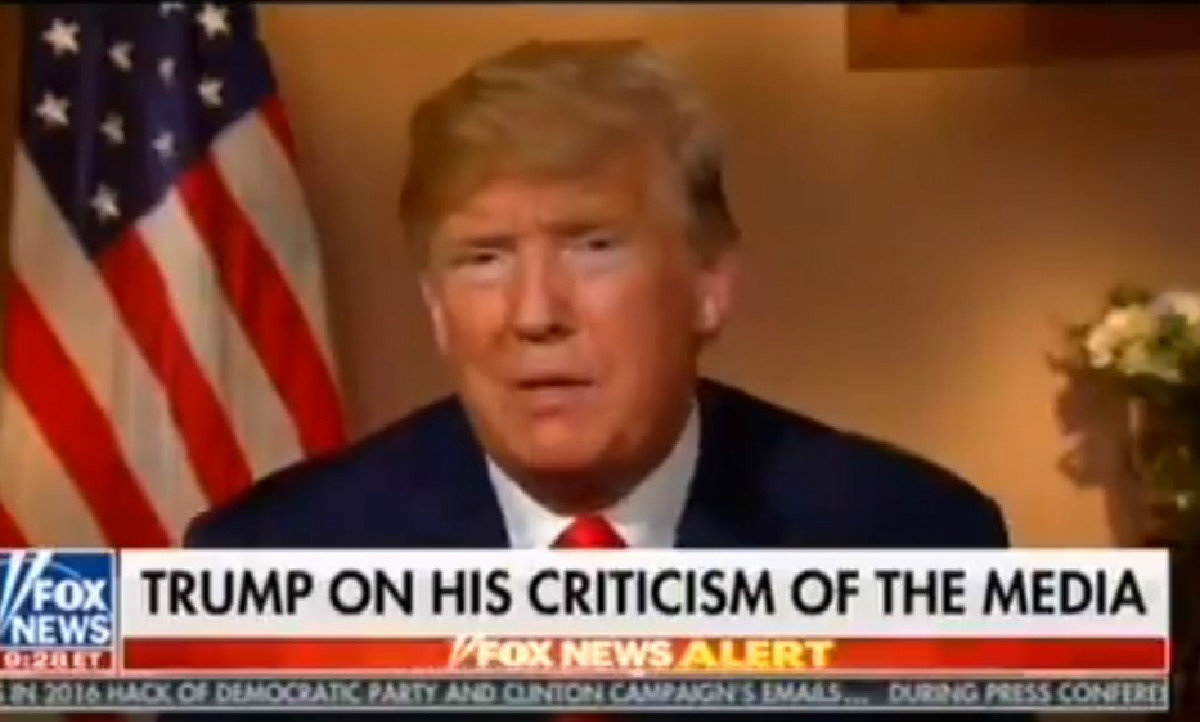 Following a performance at Monday's Helsinki summit that was called "one of the most disgraceful moments in presidential history" by Sen. John McCain, President Donald Trump ran to his late-night phone buddy and shadow chief of staff to have a friendly little chat.
During a conversation with Fox News' Sean Hannity — let's not call it an interview — that was broadcast in primetime Monday night and included a lot more praise for Russian President Vladimir Putin, the president was asked about his past assertions that the news media was the "enemy of the people." As you may recall, Trump tossed out this line of attack just before he was prepared to meet Putin, who has been accused of killing journalists.
Heading to Helsinki, Finland – looking forward to meeting with President Putin tomorrow. Unfortunately, no matter how well I do at the Summit, if I was given the great city of Moscow as retribution for all of the sins and evils committed by Russia…

— Donald J. Trump (@realDonaldTrump) July 15, 2018
…over the years, I would return to criticism that it wasn't good enough – that I should have gotten Saint Petersburg in addition! Much of our news media is indeed the enemy of the people and all the Dems…

— Donald J. Trump (@realDonaldTrump) July 15, 2018
"You talk about Europe as a foe — you talked about Vladimir Putin as a foe and you clarified that means competitor," Hannity said, setting up his question. "Similarly, the media's upset you say the enemy of the people. Aren't you really saying they aren't doing their job?"
Despite Hannity serving it up on a platter and providing him the perfect opportunity to walk back his comments while saving face, Trump apparently wasn't in the mood to play ball.
"When I'm talking about enemy of the people — I'm not talking about all the media," Trump remarked. "I'm talking about — there's a big percentage of media. When you look at CNN, how false their reports are."
He continued, "When you look at NBC and some of the others. You read the New York Times — it's just story after story. It's just negative spin."
The president would immediately pivot to talking about how his administration is doing "great things" before bragging about his job numbers, which Hannity was eager to jump in on.
So, yeah, Trump didn't see any need to clarify his remarks on the media being the American public's biggest enemy, other than to say he just meant it was a "big percentage."
Watch the clip below.
Hannity tried to get Trump to walk back his "media are the enemy of the people" tweet by asking, "didn't you really mean…..?"

Trump doesn't do it, says he just didn't mean all the media is the enemy of the people pic.twitter.com/LHeaLetnXX

— Andrew Lawrence (@ndrew_lawrence) July 17, 2018