Newt Gingrich Says Listening To Hillary As President Is A 'Level Of Pain I Can't Quite Imagine'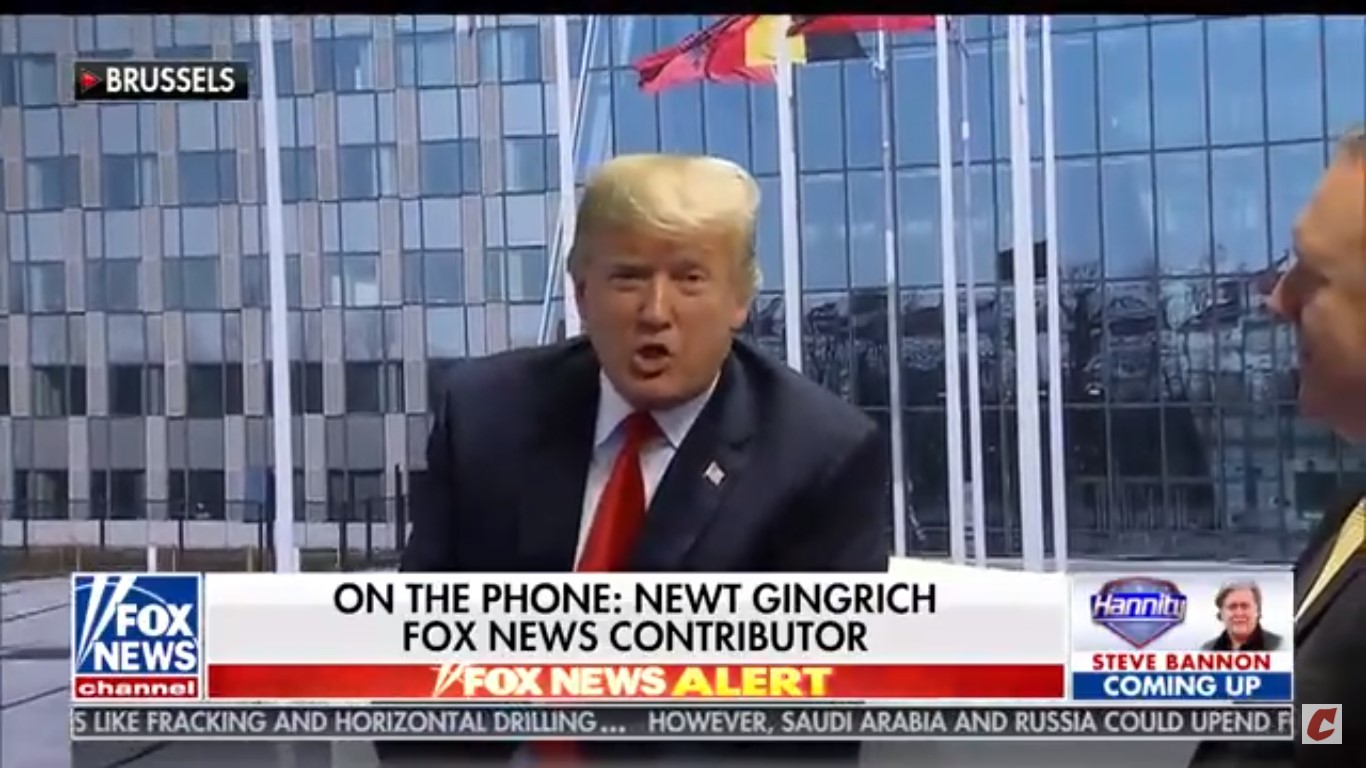 Some folks on the right just can't quit Hillary.
With Fox News star Sean Hannity using President Trump's attacks on America's NATO allies as an opening to take shots at former President Obama and Hillary Clinton at the beginning of his show Wednesday night, ex-Speaker of the House Newt Gingrich decided he wanted to get in on some of that action during his call-in interview.
While Hannity began the segment by defending Trump's accusations that Germany is captive to Russia, Gingrich instead brought it back to Sean's previous Hillary digs.
"I was so struck, when you played the section from Hillary, it just reminded me," the one-time Republican presidential candidate said. "Can you imagine if she'd been president? We'd have had to listen to that for the last two years! I mean, that's a level of pain I can't quite imagine."
He added, "I just couldn't stop thinking about that when you played her quote."
So was Newt taking shots at Clinton's voice, like we saw some commentators do during the 2016 election? Was he just doing some plain ol' Hillary hatin', which is par for the course for Gingrich?
Watch the clip above, via Fox News.