Fox's Judge Napolitano Rails Against Trump's SCOTUS Pick: 'The Swamp' Wanted Kavanaugh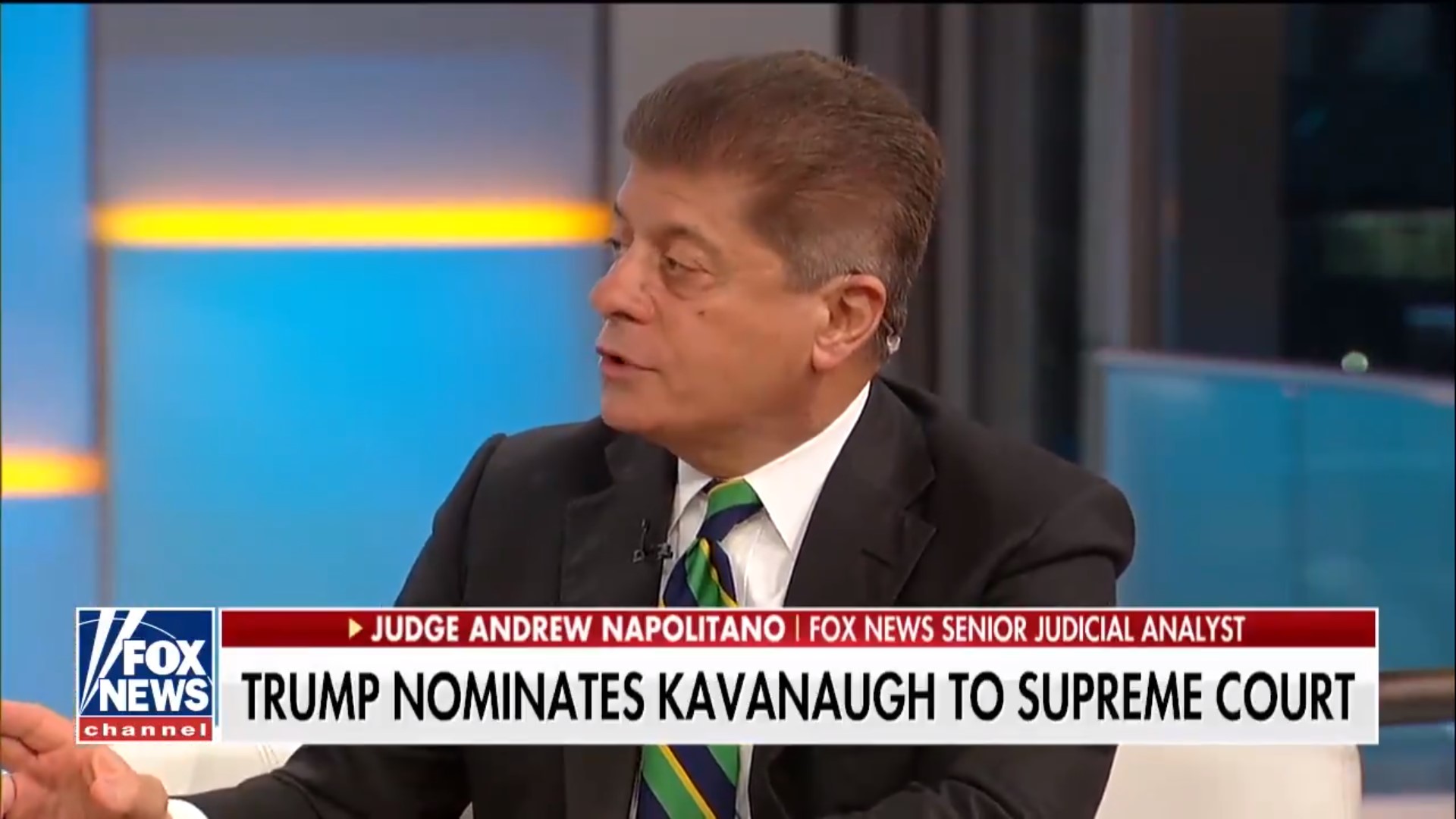 While pro-Trump Fox News personalities such as Sean Hannity and Judge Jeanine Pirro were absolutely ecstatic in the immediate aftermath of President Donald Trump's nomination of Brett Kavanaugh to the Supreme Court, it would appear that there are some Fox pundits who aren't exactly sold on the pick.
Appearing on Fox & Friends Tuesday morning, Fox News senior judicial analyst poured some cold water on the choice of the politically connected former aide of President George W. Bush, noting that it flew in the face of Trump's promise to "Drain the Swamp."
"The Washington establishment, sometimes known as the swamp, wanted Judge Kavanaugh," Napolitano declared. "And the people around the president wanted Judge Kavanaugh — led by Don McGahn, the White House legal counsel, longtime friend of Judge Kavanaugh — and they prevailed."
F&F co-host Pete Hegseth asked the judge if he was saying this was a "swamp pick," leading Napolitano to say yes and add that Kavanaugh was the guy the conservative establishment always desired.
"I am disappointed in the president because this is not the type of person that he said he would pick," he exclaimed. "Justice Gorsuch was. This person is at the heart and soul of the D.C. establishment against whom the president railed."
Napolitano went on to explain that while Kavanaugh had some conservative credentials — he's anti-abortion and pro-gun — Kavanaugh is also pro-Obamacare and has some pro-abortion positions. He further expressed concern with Kavanaugh recklessness with his words as well as his belief that the SCOTUS nominee is a "big government guy."
Watch the clip below, via Media Matters.