MAGA Senate Candidate Splits With Top Adviser For Being Too Mean To Trump On MSNBC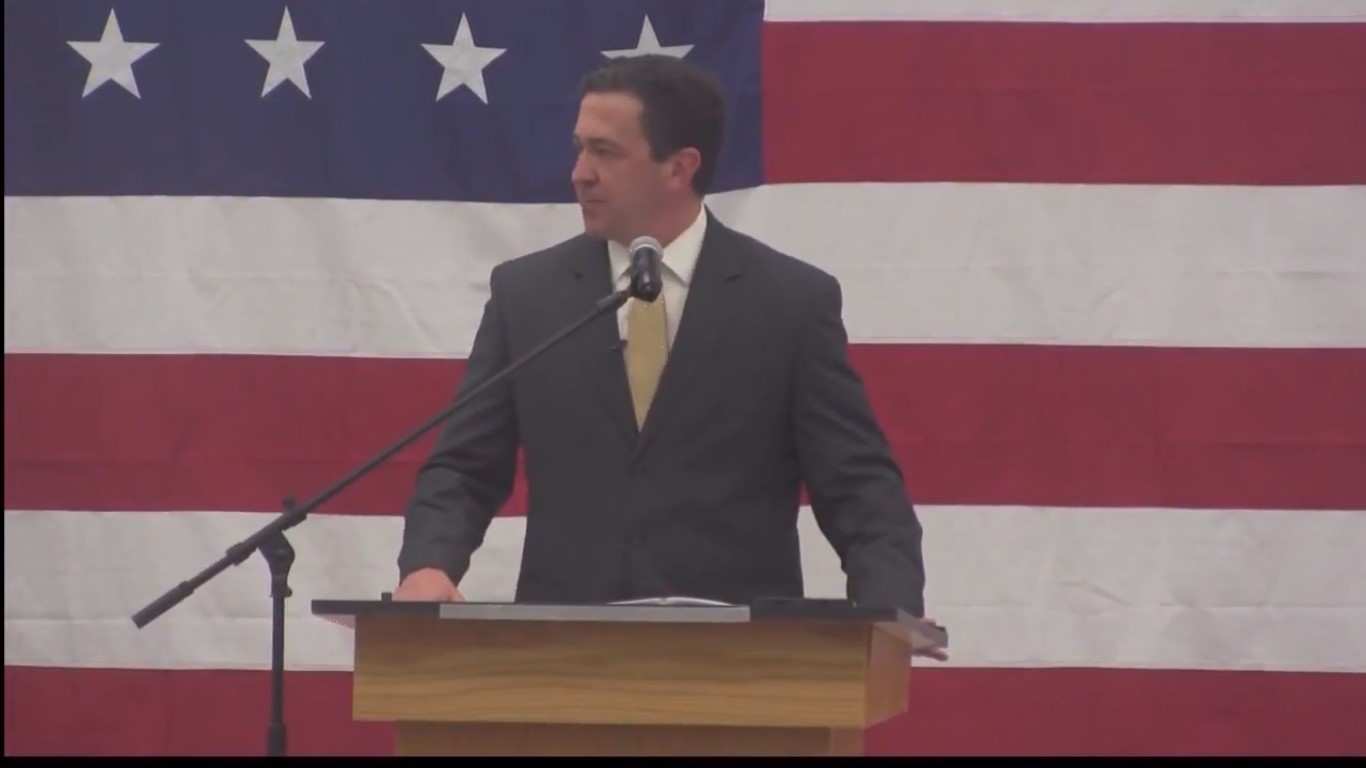 Chris McDaniel, who is running a primary challenge against Sen. Cindy Hyde-Smith (R-MS), announced on Monday that he had split with top adviser Rick Tyler over Tyler's role as an MSNBC political analyst. And it was all because Tyler's been too critical of President Trump.
In his press release, McDaniel — who nearly primaried Sen. Thad Chocran (R-MS) in 2014 — touted Tyler's conservative credentials, noting that the Republican strategist has worked on the presidential campaigns of Ted Cruz and Newt Gingrich in the past. McDaniel then pointed out that the reason the two were parting ways is that Tyler wasn't sufficiently MAGA.
"Senator McDaniel is a loyal and longtime supporter of President Trump, and is wholeheartedly committed to his Make America Great Again agenda," McDaniel's campaign said. "Tyler, in his role as an MSNBC political analyst, has been and continues to be an outspoken critic of the President."
The statement concluded, "Because of this, it has been mutually agreed upon that it is in the best interest of the campaign and Mr. Tyler to go their separate ways."
Chris McDaniel parts ways with strategist Rick Tyler over support for Trump. #MSSEN pic.twitter.com/e1Y4LXwm47

— David Catanese (@davecatanese) July 9, 2018
In his role as an MSNBC commentator, Tyler has been largely critical of the president while still maintaining a conservative position. Last summer, Tyler said that Trump's presidency was "effectively over" because he couldn't convince the American public to enact his legislative agenda due to his inability to change his behavior.
Tyler's split from McDaniel comes on the heels of Never Trump conservatives splitting from the party and calling for Democrats to retake Congress this November. Fellow MSNBC analyst Steve Schmidt, a former strategist for John McCain, recently declared he was no longer a Republican and would be rooting for Democrats this election.