Jesse Watters Defends Alt-Right Senate Nominee Before Insisting 'I Don't Know Who He Is'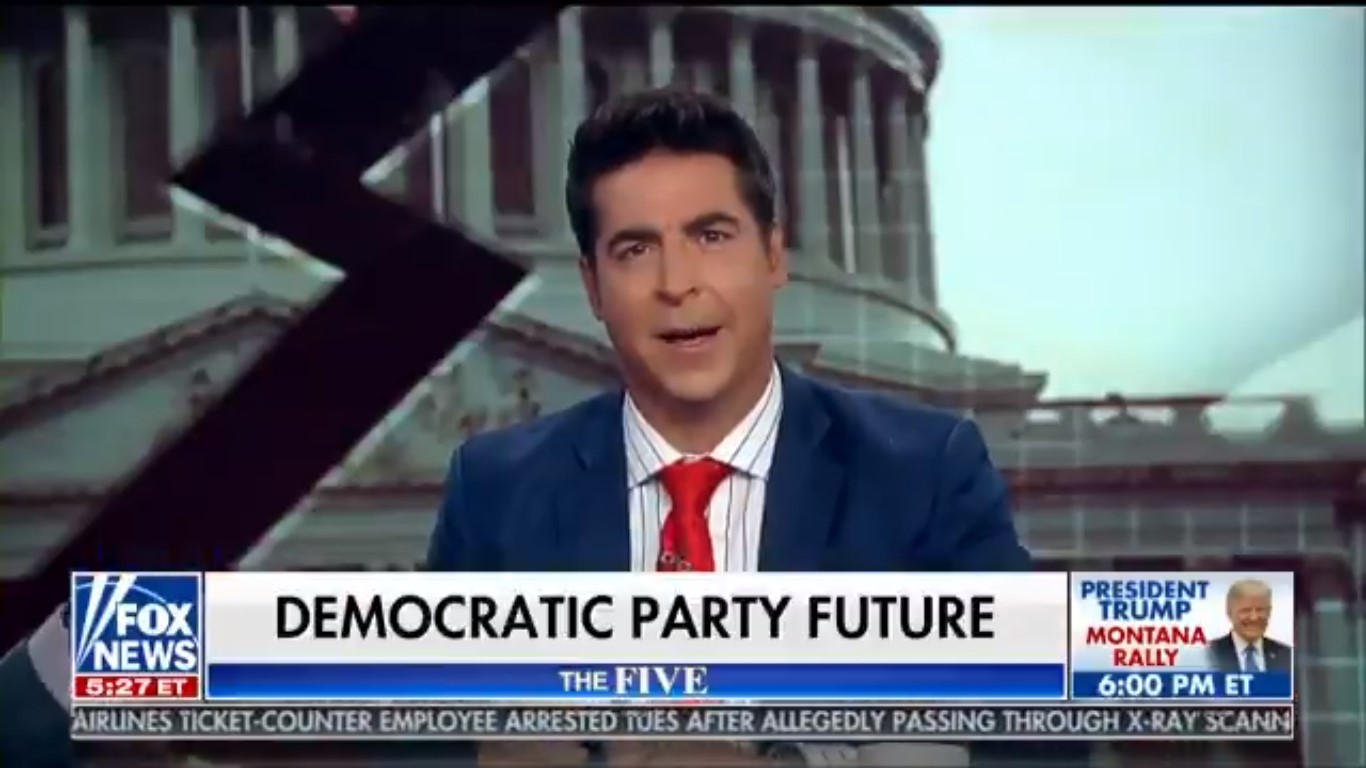 This was an absolutely amazing pivot that may have set some land speed records.
During a Thursday panel discussion on Fox News' The Five, co-host Jesse Watters and lone liberal panelist Richard Fowler were talking about the future of the Democratic Party. With the conversation centered on fast-rising Democratic star and new Republican boogeyman Alexandria Ocasio-Cortez and how she is just TOO EXTREME, Fowler noted that the GOP has its own share of fringe candidates.
"I think that the Republicans are running their fair share of far left — far right candidates," Fowler noted. "Including Corey Stewart, who is an alt-righter out of Virginia who is the nominee for Senate, who is — literally pals around with racists."
Stewart, who has called anti-Semite Paul Nehlen his "personal hero" and defended white nationalists in the wake of Charlottesville, won the Virginia GOP nomination for Senate and will run against Democratic incumbent Tim Kaine.
"He doesn't want to abolish ICE, that I know," Watters declared in response.
"So, you are okay with endorsing a racist for Senate?" Fowler asked Watters, which gave us a remarkable flip-flop.
"I don't know who he is, and I don't know his position," the conservative commentator noted, mere seconds after saying Stewart doesn't want to abolish ICE.
Fowler pointed out that Stewart was a Senate nominee of Watters' party, causing the pundit whose job it is to discuss national politics to reply that he's "not a Virginian" but instead lives in New York.
For the record, Watters specifically mentioned Stewart on an episode of The Five just last week, highlighting that he was running against Kaine in the Virginia Senate race. Stewart was also discussed at length during a June 14 broadcast of The Five that Watters co-hosted.
Watch the clip above, via Fox News.