Hannity Tops Cable News During 2018's Second Quarter, Maddow Finishes Second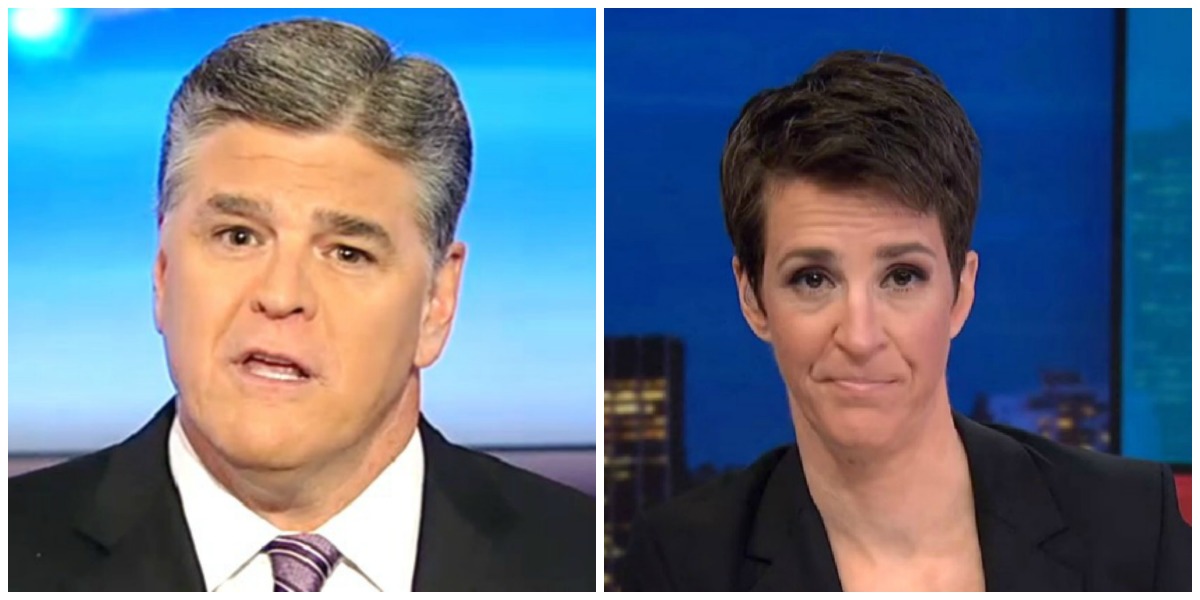 In this year's second quarter, Fox News was the dominant cable news network, claiming 10 of the top 15 cable news programs in total viewership and eight of the top 15 in the key 25-54 demographic. The network also marked its eighth consecutive quarter as the most-watched channel in basic cable in terms of total day viewership. Furthermore, the network boasted the top-rated show in all of cable news.
According to Nielsen, Fox News averaged 1.409 million total viewers and 286,000 in the key demo during total (Sunday – Sunday) day. MSNBC placed second among cable news networks in total viewership (930,000) and third in the demo (196,000). CNN captured a total audience of 658,000 and 202,000 in the demographic.
In the primetime (Sun – Sun) 8 PM to 11 PM timeslot, Fox News attracted a robust 2.447 million total audience and 480,000 in the demo. MSNBC nabbed 1.736 million total viewers and 346,000 in the 25-54 demographic. CNN averaged 929,000 viewers overall and 302,000 in the key demo.
The number one cable news show overall in both the demographic and total viewership was Fox News' Hannity, which drew 3.368 million viewers overall and 685,000 in the demo. MSNBC's The Rachel Maddow Show placed a fairly distant second in both metrics, drawing 2.752 million total viewers and 559,000 in the demographic. Fox News rounded out the top five in total viewership with Tucker Carlson Tonight (2.697 million), The Ingraham Angle (2.654 million) and The Five (2.233 million). Additionally, Ingraham enjoyed its highest-rated month in June since last October's launch.
Among the business news channels, Fox Business led the quarter in total viewership during business day (203,000) and tied with CNBC for total day (146,000). CNBC led the way in the demo in both business day (31,000) and total day (43,000).
Besides boasting six of the top seven business news programs in total viewership, FBN's early-morning program Mornings with Maria enjoyed its first-ever quarterly win against CNBC's Squawk Box, averaging 109,000 total viewers compared to Squawk's 104,000.