WATCH: Glenn Beck Walks Off After CNN's Stelter Asks Him About His Imploding Media Empire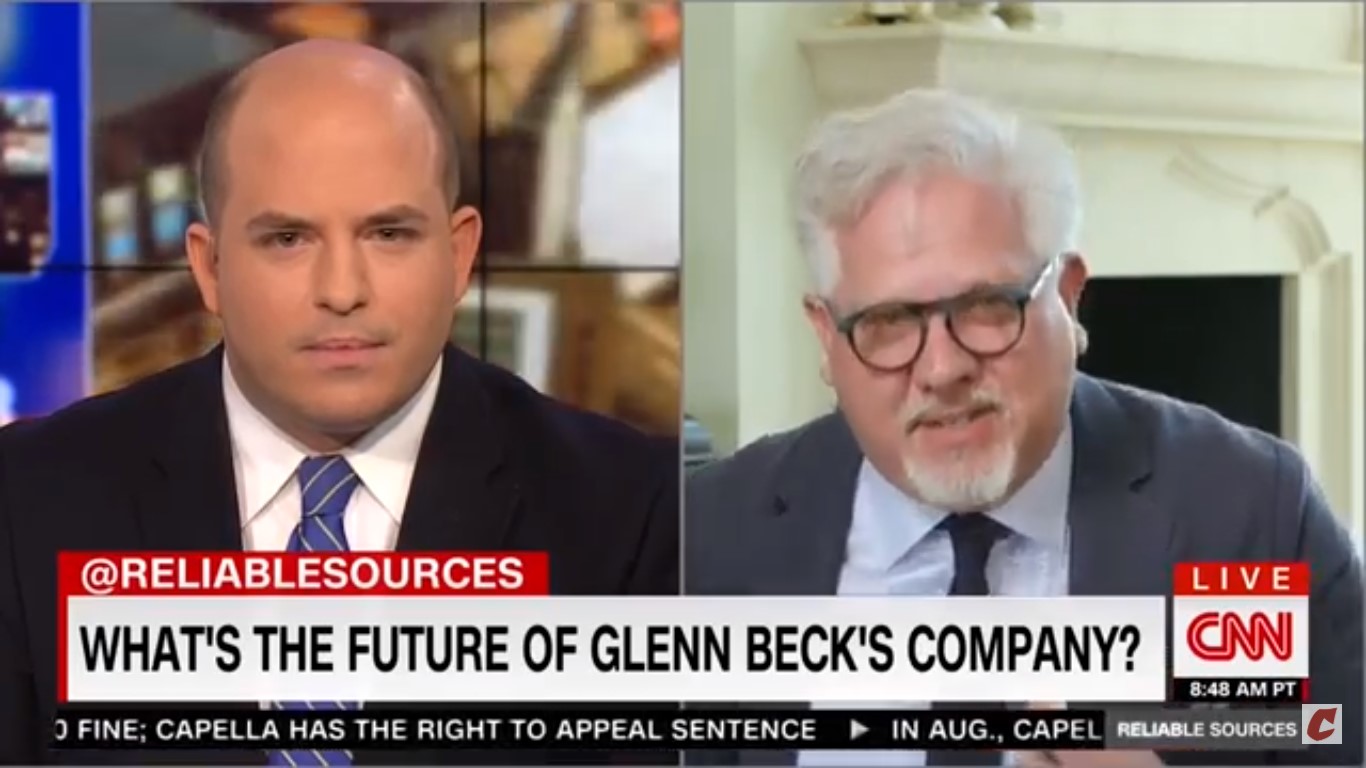 Apparently, Glenn Beck thought that he wasn't going to be asked a question about his media company being in trouble while appearing on a show devoted to media analysis.
During an interview on Sunday's Reliable Sources, CNN senior media correspondent Brian Stelter brought up a recent Daily Beast report on the implosion of Beck's media empire TheBlaze. According to the Beast, the conservative outlet that Beck founded in 2011 recently laid off a round of staffers and a potential bailout by the billionaire owners of The Daily Wire fell through.
"There is a headline in The Daily Beast saying your company's in trouble," Stelter noted. "You were trying to find a buyer. Is this related to the point about people not talking to each other, that if you want to create that media company, there's no interest? What's going on with that?"
Beck responded by taking his mic off while lashing out at Stelter for having the gall to ask him a question about his media outlet.
"Wow, Brian! Thanks a lot," Beck sneered. "I think that's the most ridiculous question I've ever heard. I'm sitting here ready to talk to you about the detaining of children and parents and trying to break families apart, something that has been happening with Janet Reno. that's why it went to the supreme court in the first place, with Janet Reno."
He continued, "It's been happening. And we want to stop it, and you want to play those games? Have a nice day."
And with that, Beck was out.
Before going to break, Stelter pointed out the details of the Beast story about Beck's imploding empire and said he felt Beck "deserved a chance to address those reports," adding that he hoped the conservative commentator would come back and talk about it soon.
Watch the clip above, via CNN.