Dem Strategist Reacts To Bossie's Racist Comment To Him: 'Par For The Course' With Trump Supporters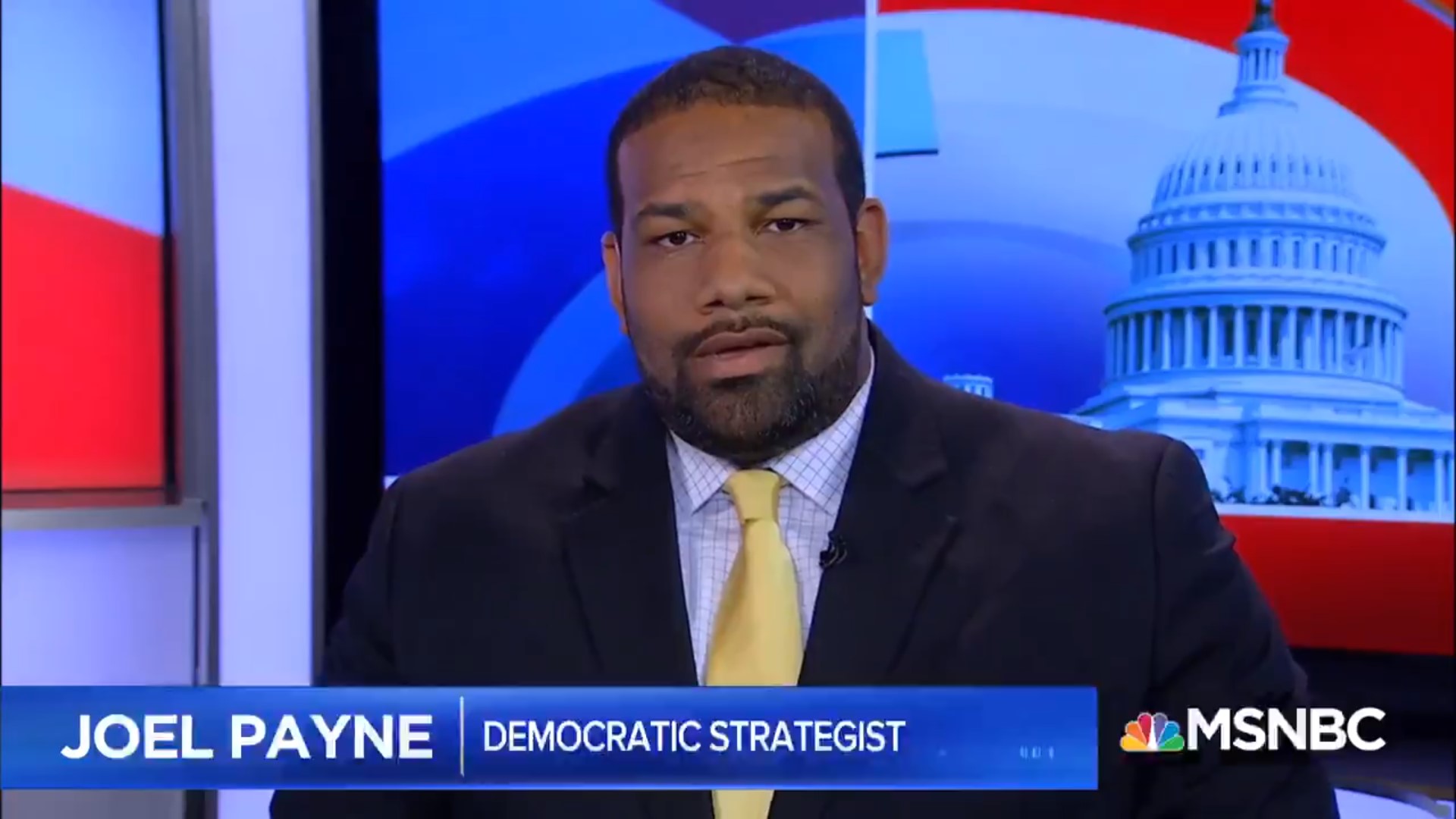 Hours after engaging in a tense Fox News debate that resulted in former Trump campaign advisor David Bossie saying he was out of his "cotton-picking mind," Democratic strategist Joel Payne appeared on MSNBC to discuss the moment that had since gone viral (and not in a good way).
MSNBC host David Gura asked Payne right away how he felt about Bossie using the blatantly racist term during their heated discussion that was' ironically, about dog whistles and hateful rhetoric. Payne, who is black, reacted angrily to Bossie during the segment.
"Obviously, I felt demeaned," the former Harry Reid staffer stated. "There were the different stages of rage. Then trying to keep my composure, obviously — you want to have a civilized discussion on air."
He continued, "And unfortunately, that's just par for the course with this president and with the people that surround him. It's really not something that we really should be surprised with."
Payne further noted that after their Fox News segment ended, he and Bossie briefly exchanged some words off air but that he "wasn't really in any mood to talk" at that moment.
After Bossie's comments drew a ton of attention and outrage, Fox News released a statement that said the Trump ally's comments were "deeply offensive and wholly inappropriate" and the network doesn't condone them. Fox News host Ed Henry, who moderated the discussion, took to the air a short time after the segment aired and stated that he nor Fox News agreed "with that particular phrase."
Bossie, a Fox News contributor, tweeted out a personal apology to Payne in which he said he "should have chosen [his] words more carefully."
Watch the clip below, via MSNBC.
Dem strategist Joel Payne on former Trump deputy campaign manager David Bossie telling him, "You're out of your cotton-picking mind":

"Unfortunately, that's just par for the course with this president and with the people that surround him." pic.twitter.com/KY55U1coc3

— MSNBC (@MSNBC) June 24, 2018