OOPS! ABC News Apologizes For Chyron Saying Manafort Pleads Guilty To Manslaughter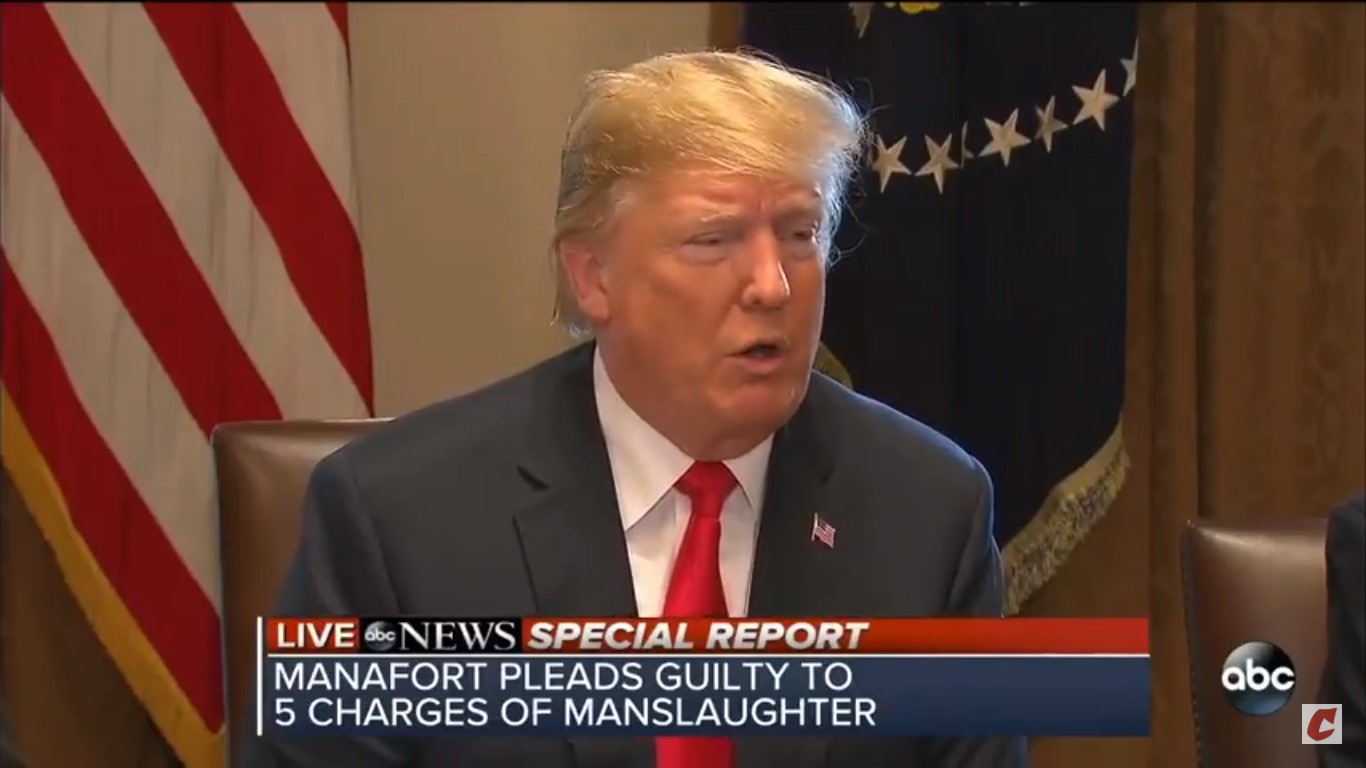 Ummm, this is a thing that happened today.
While ABC News was broadcasting President Donald Trump making remarks during a meeting with Republican lawmakers, someone at the network decided to air an eye-popping graphic. For a few seconds, the chyron revealed that former Trump campaign chief and current prison inmate Paul Manafort had just pleaded guilty to manslaughter.
Don't believe us? Check it out for yourself: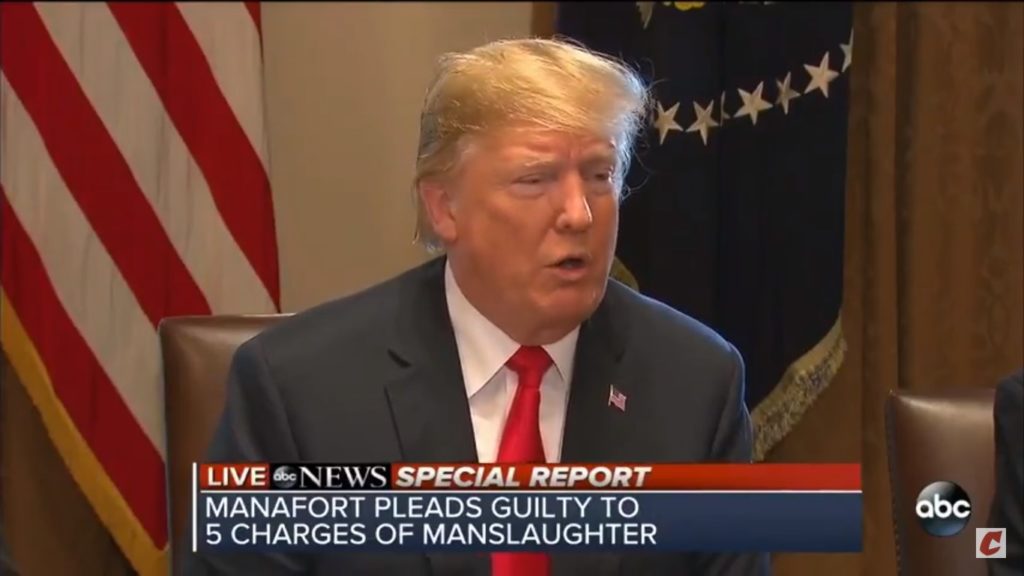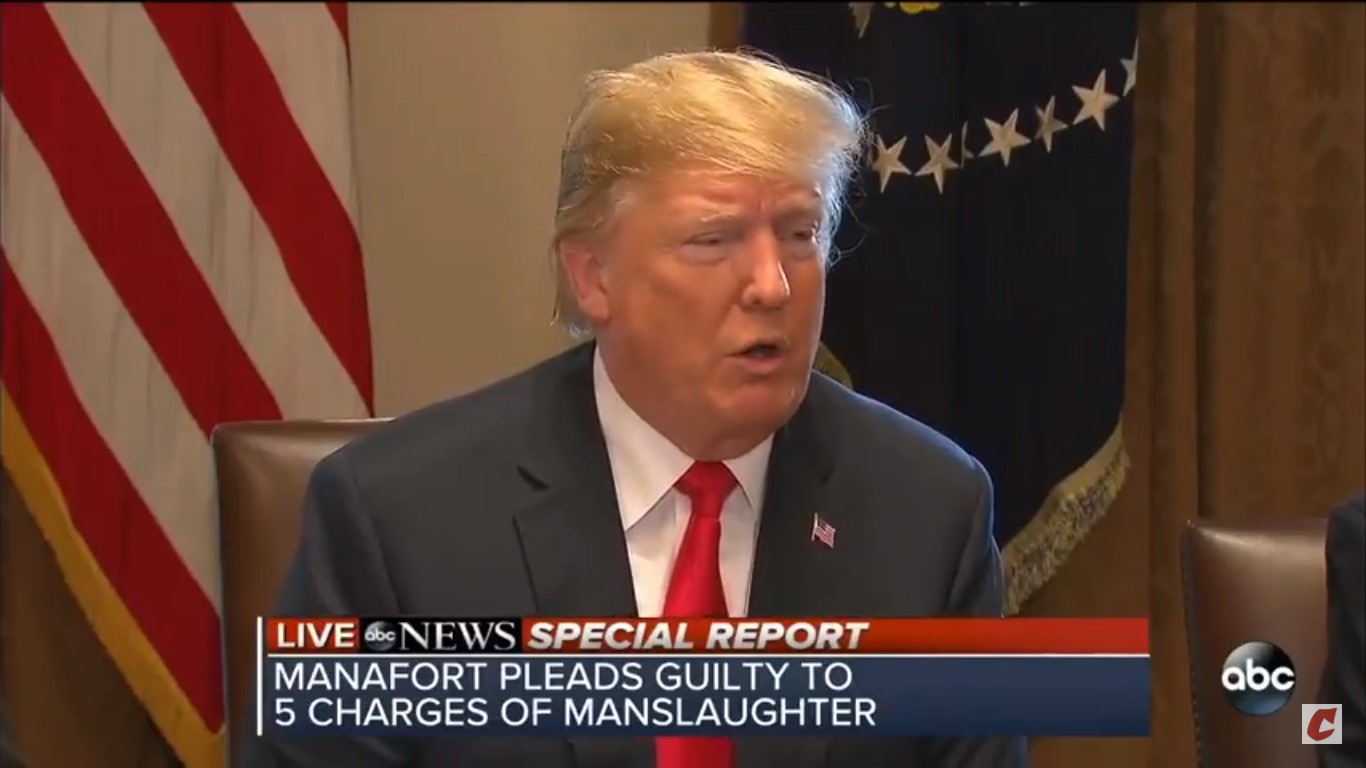 So, as you probably deduced, Manafort is not copping to five charges of manslaughter. Shortly after the graphic aired and began making the rounds on social media, ANC News official Twitter account released the following statement:
Statement from @ABC News: We regret and apologize for the false lower third graphic that aired during our special report. We are investigating how incorrect information was in our system and how and why it was allowed to air. (1/2)

— ABCNews PR (@ABCNewsPR) June 20, 2018
(cont.) We apologize to our viewers and to Mr. Manafort. There simply is no excuse for this sort of mistake. (2/2)

— ABCNews PR (@ABCNewsPR) June 20, 2018
UPDATE: And it didn't take long for you-know-who to weigh in on the botch…
Look what Fake ABC News put out. I guess they had it prepared from the 13 Angry Democrats leading the Witch Hunt! #StopTheBias pic.twitter.com/c0XOk1btEQ

— Donald J. Trump (@realDonaldTrump) June 20, 2018
Watch the clip above, via ABC News.