Corey Lewandowski Refuses To Apologize For Mocking 10-Year-Old Girl With Down Syndrome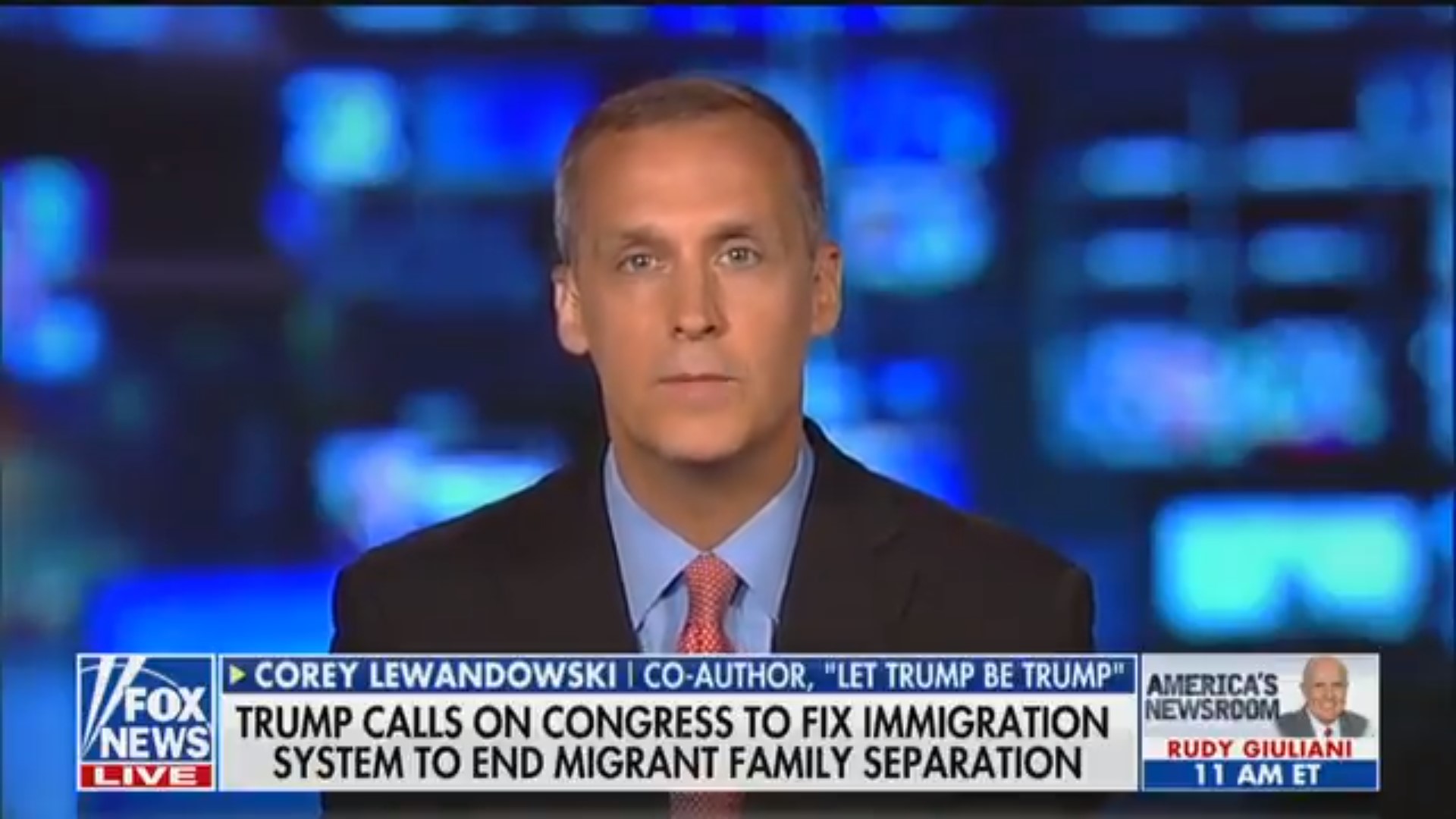 During a Tuesday night Fox News appearance, pugnacious former Trump campaign manager Corey Lewandowski — a man who has been accused of sexual assault and manhandling a female reporter — continued his reputation of cold-hearted nastiness when he mockingly dismissed the plight of a 10-year-old Down Syndrome child who was separated from her mother at the border.
With his "womp womp" receiving widespread condemnation, Lewandowski was asked during a Wednesday morning Fox News interview if he wanted to apologize for his callous remarks. Not only did he refuse to say he was sorry over the comment, he claimed he was instead mocking a "liberal Democrat" while demanding for an apology to the families who have been "victims of immigrant violence."
.@CLewandowski_ refuses to apologize for mocking 10-year-old girl with Down syndrome who was separated from her parents and placed in a cage thanks to Trump administration policy.

"Let's not make this about politicizing children," he says. "I was mocking Zac, a liberal Democrat" pic.twitter.com/GQoqcUjBNa

— Aaron Rupar (@atrupar) June 20, 2018
"My comments were specifically about Zac [Petkanis] trying to politicize the use of children as a political football in this discussion because the law is very clear," Lewandowski told host Sandra Smith. "Let's not make this about politicizing children. Let's make it about the rules and the laws and Congress has the ability to change that."
Smith went on to ask him if he was mocking the girl or not, leading Lewandowski to say he was taking a shot at Petkanis while flipping the conversation to violence committed by undocumented immigrants. Because of course.
SANDRA SMITH: Do you feel that owe an apology of any sort?

LEWANDOWSKI: An apology? We owe apologies to families who have been victims of immigrant violence. pic.twitter.com/sdt33D4KyG

— Aaron Rupar (@atrupar) June 20, 2018
The Fox News host eventually asked Lewandowski if he felt he owed at least an "apology of any sort," causing the Trump loyalist to sneeringly decline the opportunity.
"An apology? I owe an apology to the children whose parents are putting them in a position that is forcing them to be separated," he smugly declared. "We owe an apology to Jameel Shaw and Brian Terry and Kate Steinle's family who have allowed those individuals to be killed by illegal aliens. The American people owe an apology to those people."
Well, there you go. While Rachel Maddow immediately apologized for crying on live TV over news that babies were imprisoned, Lewandowski can't even say "my bad" for mocking a disabled girl ripped from her mother.