Watch ICE Director Pause When Wolf Blitzer Asks Him If Separating Kids From Parents Is Humane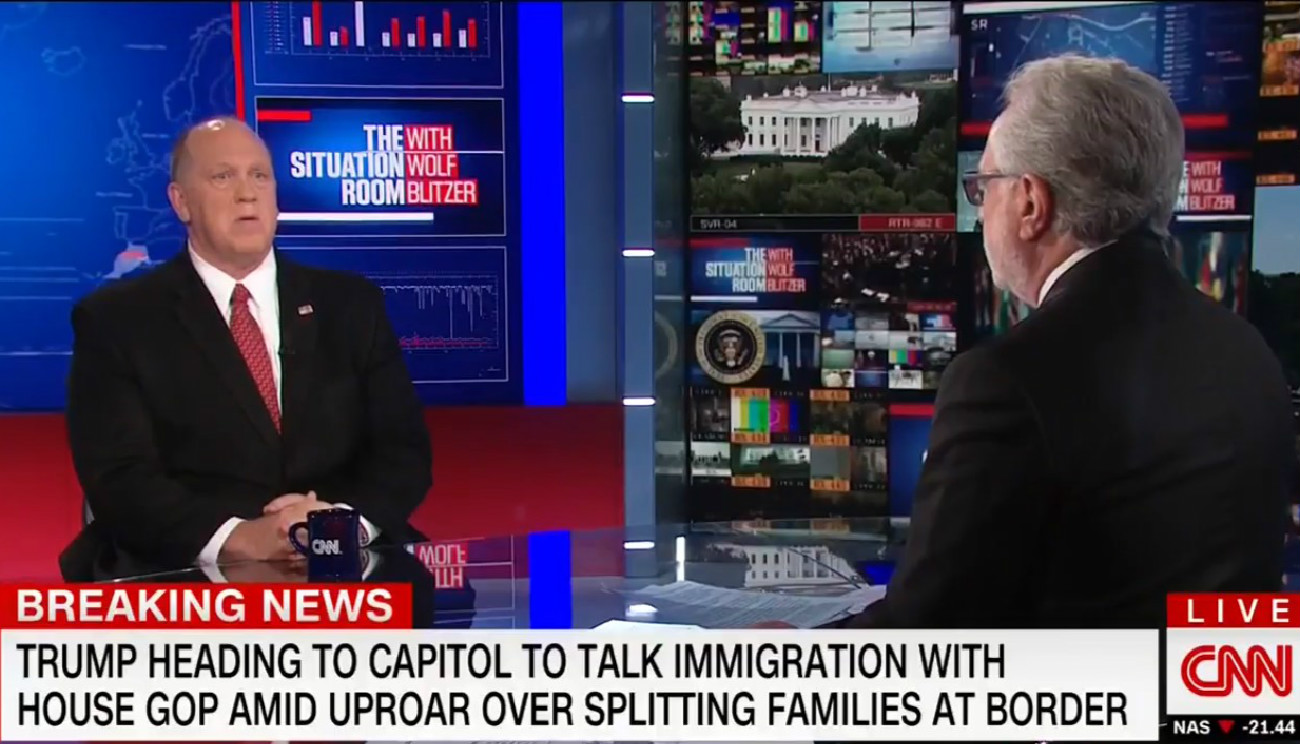 Appearing on CNN Tuesday afternoon, acting Immigration and Customs Enforcement director Tom Homan struggled to answer anchor Wolf Blitzer's question regarding the Trump administration's "zero tolerance" immigration policy that has resulted in the separation of thousands of migrant children from their parents.
Specifically, he couldn't state that the policy itself was humane, and he offered up a pause when pressed on the issue that was worth a thousand words.
"From your perspective, and you have a distinguished career in law enforcement and we're grateful for the important work you did, but is this new zero-tolerance policy that the president has supported and that the attorney general announced, is it humane?" Blitzer asked.
Stammering a bit, Homan said: "I think — I think it is the law."
The CNN anchor went back to the well. Intent on getting an answer, he again pushed Homan to declare whether he felt ripping children away from their parents was humane. And with that, Homan paused for several seconds before issuing a non-answer.
"I think it is the law and i'm a law enforcement officer and I must follow the law," Homan stated. "I think we take good care of the children."
He then took that opportunity to pivot and claim that it was "inhumane" for parents to use smuggling operations to send their children brought into the United States, adding that those smugglers also bring drugs and guns into the country.
Watch the clip above, via CNN.