Fox's Judge Napolitano Rips Trump For Using Migrant Kids As Political Leverage: 'It Is Child Abuse!'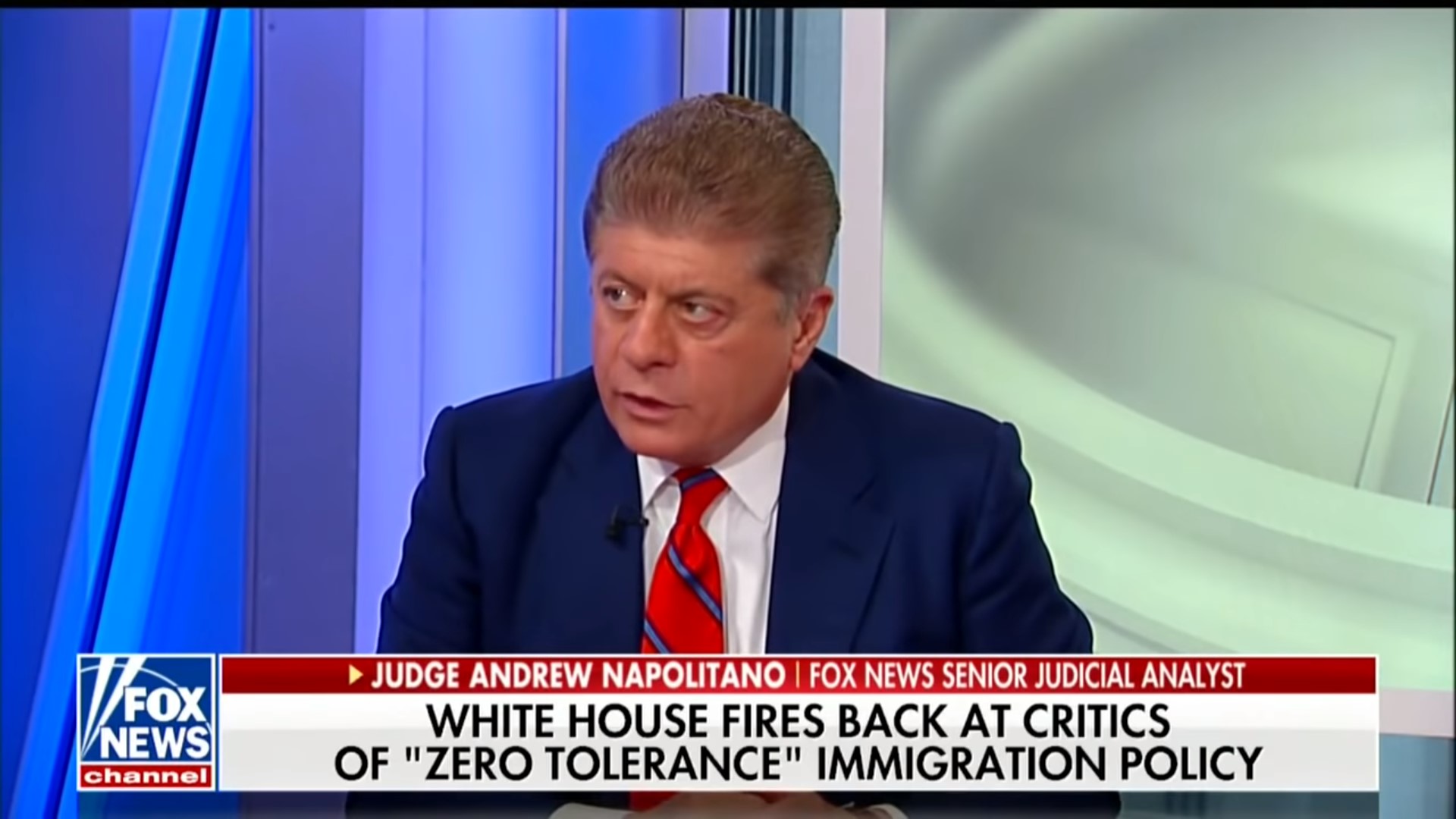 President Donald Trump and his administration have faced intense scrutiny and heavy criticism over their "zero tolerance" immigration policy that has resulted in migrant children being separated from their parents. In the face of that condemnation, the president has maintained that the policy his attorney general implemented weeks ago is the fault of Democrats while simultaneously defending his administration's policy direction.
During a Monday appearance on Fox News, senior judicial analyst Judge Andrew Napolitano — someone who Trump pays a LOT of attention to — joined the growing chorus of conservatives, Republicans and Trump supporters who are appalled by the site of kids being ripped away from their mothers and fathers.
"I think the administration is motivated by Trump's skills of negotiating," the judge said. "I think he is thinking he is trying to use children to turn up the heat on the negotiators."
He continued, "In my opinion, it is child abuse to separate children from their parents, unless it is necessary to save a human's life, and that is not the case here. There is a federal statute that says you can't separate children for more than 72 hours, and they know all of this. They are picking and choosing which rules to follow."
Shortly after Judge Nap's condemnation of Trump using migrant kids as a political negotiating tool, ProPublica released an audio clip of Central American children wailing and crying after they were separated from their parents.
Watch Napolitano above, via Fox News.