Rob Reiner: Robert De Niro's 'F*ck Trump' Comments Are Not 'Particularly Helpful'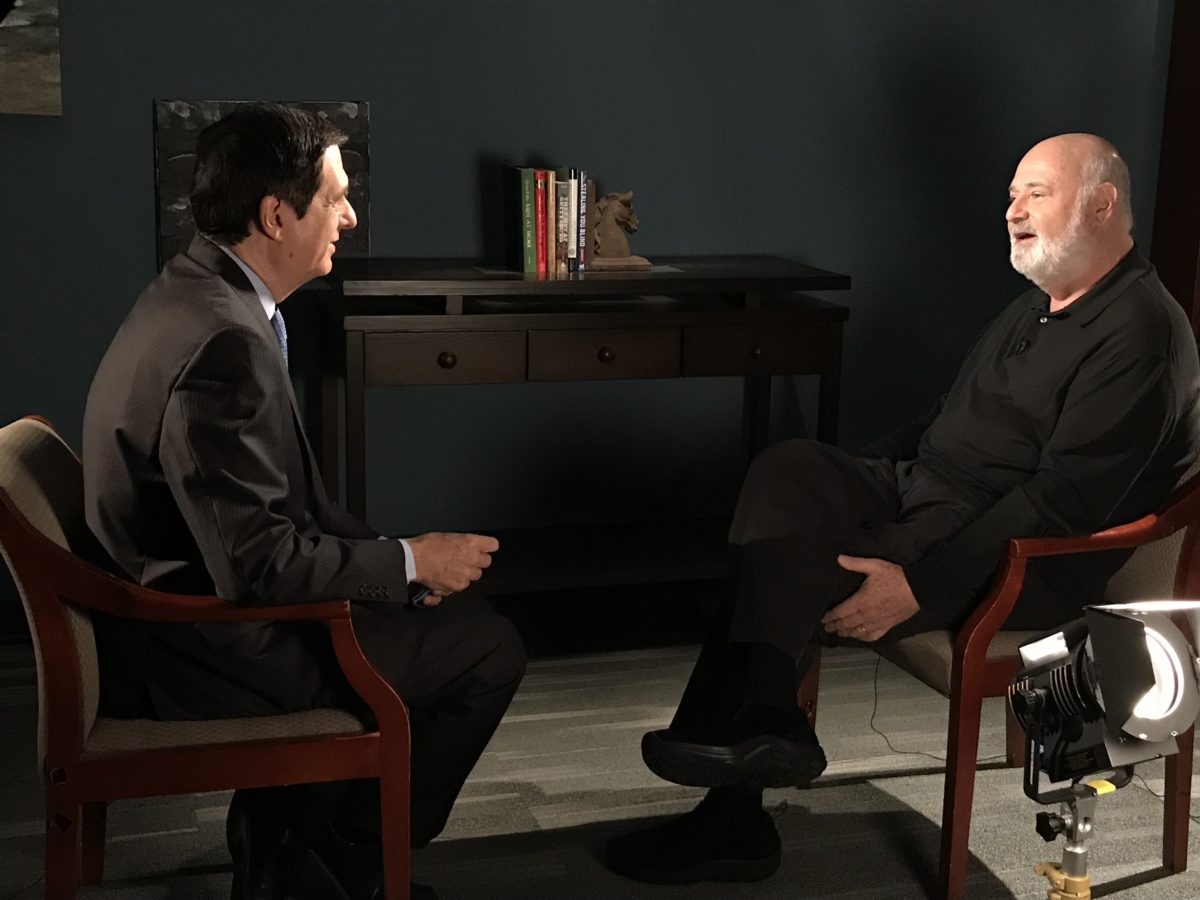 At this past Sunday's Tony Awards, Oscar-winning actor Robert De Niro created a bit of a firestorm when he shouted out "Fuck Trump" while introducing a musical performance by Bruce Springsteen. While he received a standing ovation from the audience, it predictably caused widespread outrage within conservative circles.
In an interview airing this Sunday with Fox News' MediaBuzz host Howard Kurtz, liberal filmmaker Rob Reiner said that he could see how De Niro's remarks would be seen as offensive to the portion of the country that supports the president.
"I could also see how it would be offensive to some of the people who don't support the president," the Misery director noted. "You know, listen, everybody's entitled to free speech, they can say whatever they want, but I don't think that is particularly helpful for those of us who don't want to see Trump in office, and don't want to see him to continue to be in office."
Reiner, no fan of Trump, explained that you don't want to end up "energizing the other side, energizing the other base."
You can watch the interview in full during this Sunday's broadcast of MediaBuzz at 11 AM.
Watch the clip below, via Fox News.